Summary
Japan has 4 distinct seasons starting with a cold and dry winter. The welcome spring is mild and brings out Japan's famous cherry blossoms. The summer starts with the rainy season in late June or early July, followed by heat and humidity through August. The arrival of autumn is marked by typhoons and heavy rain in September. The colorful fall leaves are spectacular and draw crowds of tourists. The far north and south naturally experience the extremes of hot and cold, making Hokkaido good for skiing in winter and Okinawa a popular seaside destination during the warmer months.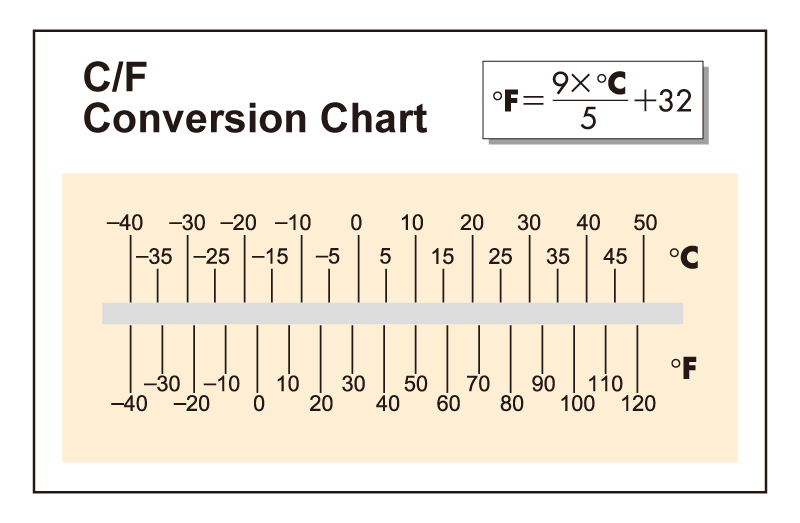 The Four Seasons (春夏秋冬)
Japan predominantly occupies the temperate zone, and Japanese people take great pleasure in the transition of the four distinct seasons. The emphasis on seasonality that permeates every aspect of Japanese culture can be traced to its nature-based Shinto religion and agrarian past. Besides enjoying seasonal recreation and events during a year in Japan, also pay attention to the concept of "shun" (旬), which celebrates seasonal food such as fish, fruits, and vegetables, at the peak of its deliciousness.
Spring / 春 (March to May)
The plum blossoms ("ume" / "梅") bloom in late February, signaling that a welcome spring is around the corner. The mild spring season brings out Japan's beautiful cherry blossoms ("sakura" / "桜"), which are enjoyed from late March through April throughout the country. By May, temperatures are comfortable and vegetation has grown lush.
See also:
Summer / 夏 (June to August)
Summer kicks off with the dreary rainy season ("tsuyu" / "梅雨") from June to July, during which hydrangea ("ajisai" / "アジサイ") blossoms can be seen shrouded in mist. This is followed by screaming cicadas ("semi" / "セミ") and intense heat and humidity that peaks in August—watch out for mould. Spectacular, large-scale fireworks displays are held in the summer months throughout Japan.
See also:
Autumn / 秋 (September to November)
The transition into autumn is marked by typhoons and heavy rain, beginning in August and lasting until September. Weather cools pleasantly in October, and November weather is relatively dry and mild. Gorgeous red and golden leaves (kouyou 紅葉) such as Japanese maple and ginkgo can be enjoyed through early December.
See also:
Winter / 冬 (December to February)
December is the start of ski season, and Japan's snow country regions are famous for deep and consistent powder snow conditions. In Tokyo, winter is cold, sunny, and dry, and the city experiences only a few days major of snowfall in January or February. Winter illuminations, marvelous spectacles of light displayed in cities, compensate for a lack of vegetation and short daylight hours.
See also:
Climate by Region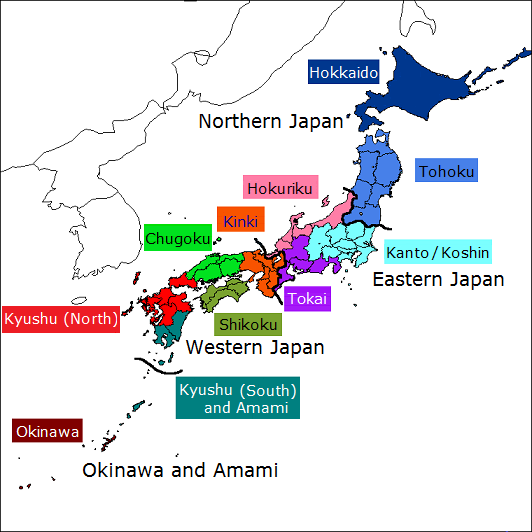 (above image by Japan Meteorological Agency website; click for more information.)
The climate in Japan varies greatly from north to south due to geographical features and seasonal winds, and is commonly divided into the following six climatic zones:
Hokkaido (北海道)
The northernmost region of Japan has a subarctic climate and experiences low temperatures year-round, with especially severe cold in the winter.
Sea of Japan (日本海側)
The area facing the Sea of Japan accumulates heavy snow in winter due to winter seasonal winds, but warms up in the summer with long daylight hours.
Central Highland (中央高地)
The land-locked region of central Honshu experiences a larger range of temperatures between day and night, summer and winter. Precipitation is generally light.
Pacific Ocean (太平洋側)
The side of Japan facing the Pacific Ocean experiences a humid summer, receiving heavy precipitation due to the southeast seasonal wind, but enjoys many clear days during the dry winter.
Inland Sea (瀬戸内)
The Seto Inland Sea area is sheltered from summer and winter seasonal winds by surrounding Chugoku and Shikoku regions, and experiences year-round mild temperatures and low levels of precipitation.
Southwest islands (南西諸島)
The Southwest islands and Okinawa occupy a subtropical zone with a yearly average temperature above 20 degrees and warm winters. Hot summers include heavy precipitation and typhoons.