The Expat's Guide to Japan is published by Mais co,.ltd. initially started out as a free living guidebook providing detailed and up-to-date information on living in Tokyo and Yokohama. Issued annually since its first publication in 2008, the book is distributed at over 400 selected distribution points, and has earned itself and excellent reputation for its abundance of useful information and insider tips.
Entering its seventh year, the publication became available online with the latest information and web-exclusive contents, inviting longtime residents to experience new sides of Tokyo and Yokohama, as well as offering deeper insights on Japan to newcomers.
Booklet Edition
The 2020 edition is ready to distribution!.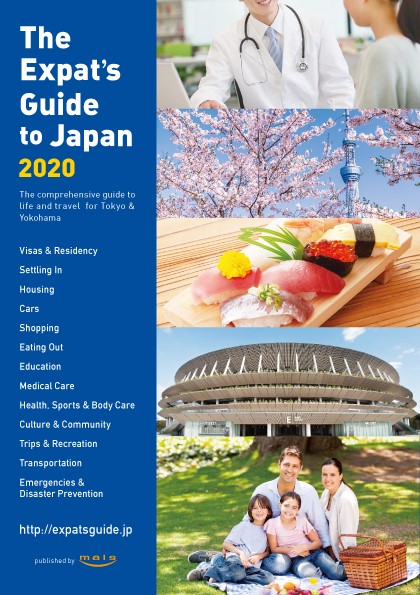 The print booklet is available for free at embassies, municipal offices, international schools, hospitals & clinics, foreign companies, and many shops & restaurants in Tokyo and Yokohama.
If you would like a copy (or more!) of "The Expat's Guide to Japan" please tell us your name/company name/shipping address and we will directly send it to you. Both private and corporate use are welcome. Please use it as a tool to welcome newly arrived foreign workers at your office. We are also happy to send sample copies. We are sorry for the inconvenience, but do not ship overseas.
If you have any questions or are unsure about anything on our site, please do not hesitate to contact us via our
*Delivery of the booklet is limited to Japan. We do not ship overseas. Sorry for the inconvenience.Thank you for your understanding and cooperation