The Expat's Guide to Japan is published by Mais co,.ltd. initially started out as a free living guidebook providing detailed and up-to-date information on living in Tokyo and Yokohama. Issued annually since its first publication in 2008, the book is distributed at over 500 selected distribution points, and has earned itself and excellent reputation for its abundance of useful information and insider tips.
The 2023 version of the guide, featuring updated information on living in Japan, has been printed including the useful guide on international schools, English speaking clinics, residential information, as well as more detailed disaster prevention guide and updated information regarding COVID-19.
Booklet Edition
The 2023 2nd edition is ready for distribution!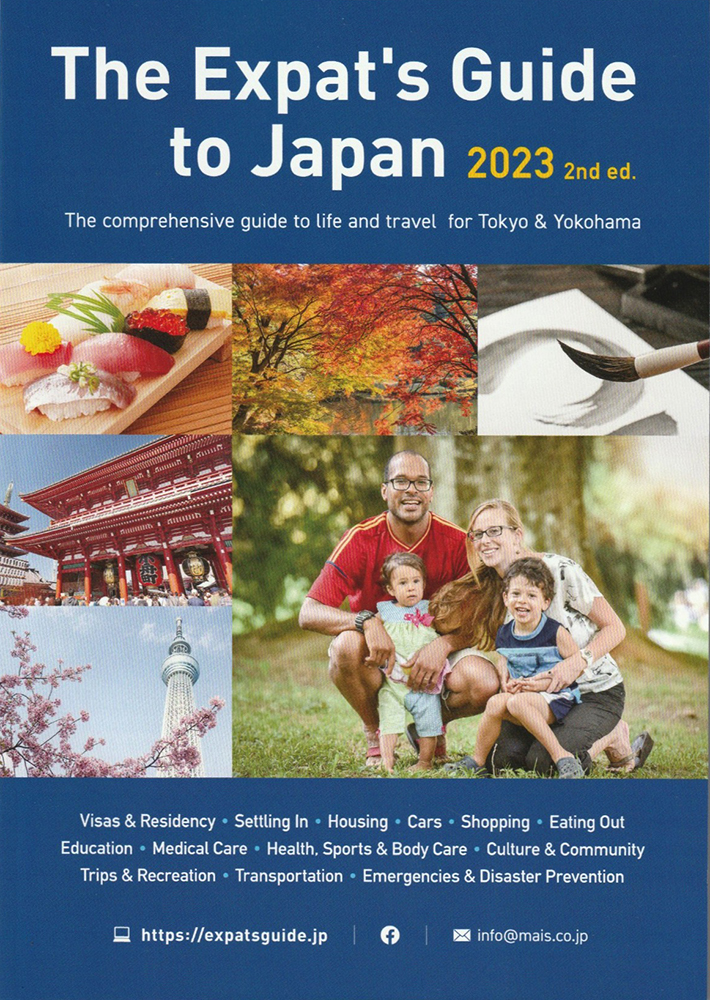 The print booklet is available for free at embassies, municipal offices, international schools, hospitals & clinics, foreign companies, and many shops & restaurants in Tokyo and Yokohama.
If you would like a copy (or more!) of "The Expat's Guide to Japan" please tell us your name/company name/shipping address/ number of copies you wish and we will directly send it to you.
Both private and corporate use are welcome.
We are also happy to send sample copies.
If you have any questions or are unsure about anything on our site, please do not hesitate to contact us via our inquiries/orders form.

*Delivery of the booklet is limited within Japan. We do not ship overseas.
Thank you for your understanding and cooperation.
Free e-book edition
A free e-book is now available!
You can read the entire contents of the booklet online, and also download all pages or just the pages you need. In addition, the URL link is now active on the download page.
Please be sure to take advantage of it!
*Jump to "Tokyo Brochure" page of Tokyo Convention & Visitors Bureau