(original photo by Yoshikazu TAKADA; CC BY 2.0)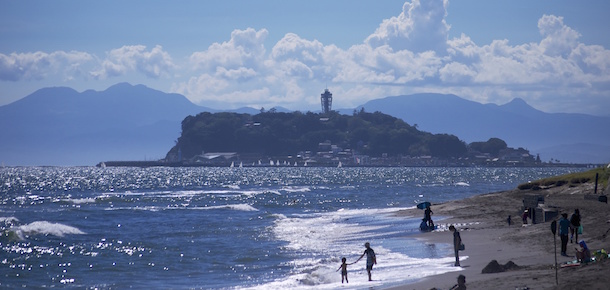 Day Trips from Central Tokyo
While you are living in Tokyo or Yokohama, you should take the chance to explore the culturally interesting towns nearby. There are many enjoyable destinations such as hot spring resorts or places with scenic beauty, where you can get away from the bustling city for a weekend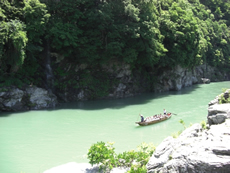 Despite sprawling over a very large area, thanks to its convenient and well connected train system, you are always able to escape Tokyo and enter a very different Japan. Yokohama for example, just a 30 minute train ride away from Shibuya offers seaside vistas, a legendary China Town and lush parks. If it's hot springs you're looking for, Hakone is the place to go. Also in day trip distance are Mt. Takao or Nikko, both offering great hiking and shrine viewing experiences. A hike up Mt. Fuji is a once-in-a-lifetime experience, even for many Japanese, so if you happen to be in Japan during the summer months and are not scared of heights, this should at least be worth some consideration.
Passes for traveling in Japan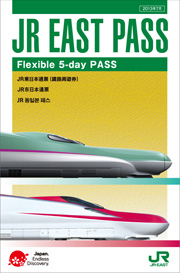 When travelling long distance, in Kanto or in Tohoku, the Shinkansen and express trains are a fast and comfortable option. The following passes are especially convenient for foreigners in Japan. They can be bought at JR East Travel Service Center, where services are available in English. Please note that your passport is required for purchase.
See also:
Convenient Passes
section.
Unlimited rides on all JR trains in the Kanto Area including Shinkansen, N'EX and other express trains. A great ticket to travel to Mt. Fuji, Izu, or Karuizawa by train.
[Adults] 8,000 Yen / 3 days
[Children] 4,000 Yen / 3 days

Unlimited rides on all JR trains in the Kanto Area including Shinkansen and express trains. Money-saving for long distance trips to destinations such as Nikko, Iwate, Aomori or Akita.
[Adults] 22,000 Yen / flexible 5 days
[Children] 11,000 Yen / flexible 5 days