The Center Hospital provides the best general healthcare services to overcome diseases and improve health with the aim of contributing to society. As one of the most advanced treatment hospitals in Japan, they provide patients with the best care and service while respecting personal dignity and autonomy. The International Health Care Center (ICC) is dedicated to assisting non-Japanese speaking patients and their families. The hospital facilities will include a Muslim prayer room from March 2016, and the hospital is Halal-friendly.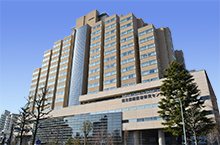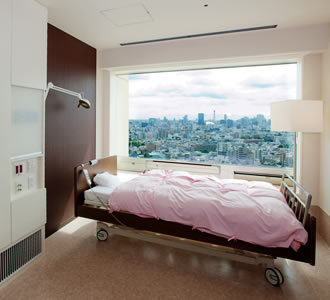 support@hosp.ncgm.go.jp
03-6228-0749
(English, Chinese, Japanese)
1-21-1 Toyama, Shinjuku-ku
5 min. from Wakamatsu-kawada Sta., 15 min. from Waseda Sta.
8:30am-11:00am (Referrals -2:00pm/Emergencies: 24/7)
Languages: English, Spanish, Portuguese, Korean, Chinese, Tagalog, Thai, Indonesian, Vietnamese, Nepalese, Hindi, Russian and French
(Foreign language service available 9am-6pm)
Website: National Center for Global Health and Medicine
Departments:
Cardiology, Cardiovascular Surgery, Dermatology, Emergency Care, Endocrinology, Gastroenterology, Gynecology and Obstetrics, Hematology, Infectious Diseases, Internal Medicine, Nephrology, Neurology, Neurosurgery, Ophthalmology, Oral Surgery, Orthopedics, Otolaryngology, Palliative Care, Pediatric Care, Physiotherapy, Plastic Surgery, Psychiatry, Psychosomatic Medicine, Radiology, Respiratory Medicine, Surgery, Thoracic Surgery, Urology
Other Notes:
Credit Cards: Accepted
Japanese Insurance: Accepted
National Center for Global Health and Medicine