Get off the train at Gotanda and walk north from the station about five minutes and you'll come to this surprisingly serene Tokyo neighborhood. Ikedayama is named after the Ikeda family of Okayama Castle, whose residence was located here during the Edo Period. During the Taisho era (1912-1926), the area was redeveloped as a high-end residential district, and while the architecture has changed a lot since then, Ikedayama is still a popular neighborhood for those who can afford to live here.

The most direct route into Ikedayama from Gotanda Station will take you past Gotanda Park via this quiet footpath. In spring, the cherry trees lining the path make it a popular hanami (blossom viewing) area, and earn it a place in Shinagawa-ku's list of 100 scenic spots, one of three in the Ikedayama area.
Much of Ikedayama is residential, boasting some of Gotanda's most upmarket dwellings. Large, modern single-residence homes sit on the hillside, interspersed with apartment buildings, most of which have four or five floors at most. This adds to the sense of space offered by streets much wider than most suburban parts of Tokyo. As Ikedayama only has a few access roads and doesn't offer much of a shortcut between Gotanda to the south and Meguro to the north, there is very little traffic – during the day, the streets are almost silent.
Despite its unassuming appearance, Ikedayama has a few secrets to share. On one street you'll find the Yakushiji Tokyo Betsuin – a branch temple of Yakushiji Temple in Nara. The Tokyo temple is famous for koudou (香道, the way of incense) – the study and appreciation of incense. Further up the hill you'll see Nemu no Ki no Niwa (Silk Tree Garden), a small flower garden notable for its variety of roses. Maintained entirely by local volunteers, the garden is another one of the 100 scenic spots of Shinagawa. The garden was established on the site of the house where Empress Michiko, wife to Emperor Akihito, lived as a girl. The garden is named after a poem she wrote when she was in high school, called "Silk Tree Lullaby".
On the east side of Ikedayama is Hatakeyama Memorial Museum of Fine Art, a museum founded by industrialist Issey Hatakeyama in 1964. Surrounded by a beautifully serene Japanese garden, the museum houses a number of Asian art objects including paintings and ceramics, with a number of items related to Japanese tea ceremony. (Currently Closed)

Ikedayama is best known, however, for the park located near the crest of the hill – another of the "100 scenic spots" of Shinagawa-ku. Originally part of the old Ikeda family's residence, Ikedayama Park retains the aesthetic of a feudal lord's private garden. Unsurprisingly, the park is lined with cherry trees, making it another popular place for hanami in spring. The park's lesser-known claim to fame is that, among feng shui practitioners, it is considered to be one of the most powerful places in Tokyo. This is because it sits on an energy path that flows from Mt. Fuji to the Imperial Palace. Whether you believe in feng shui or not, it is hard to deny that the area has an atmosphere of tranquility about it.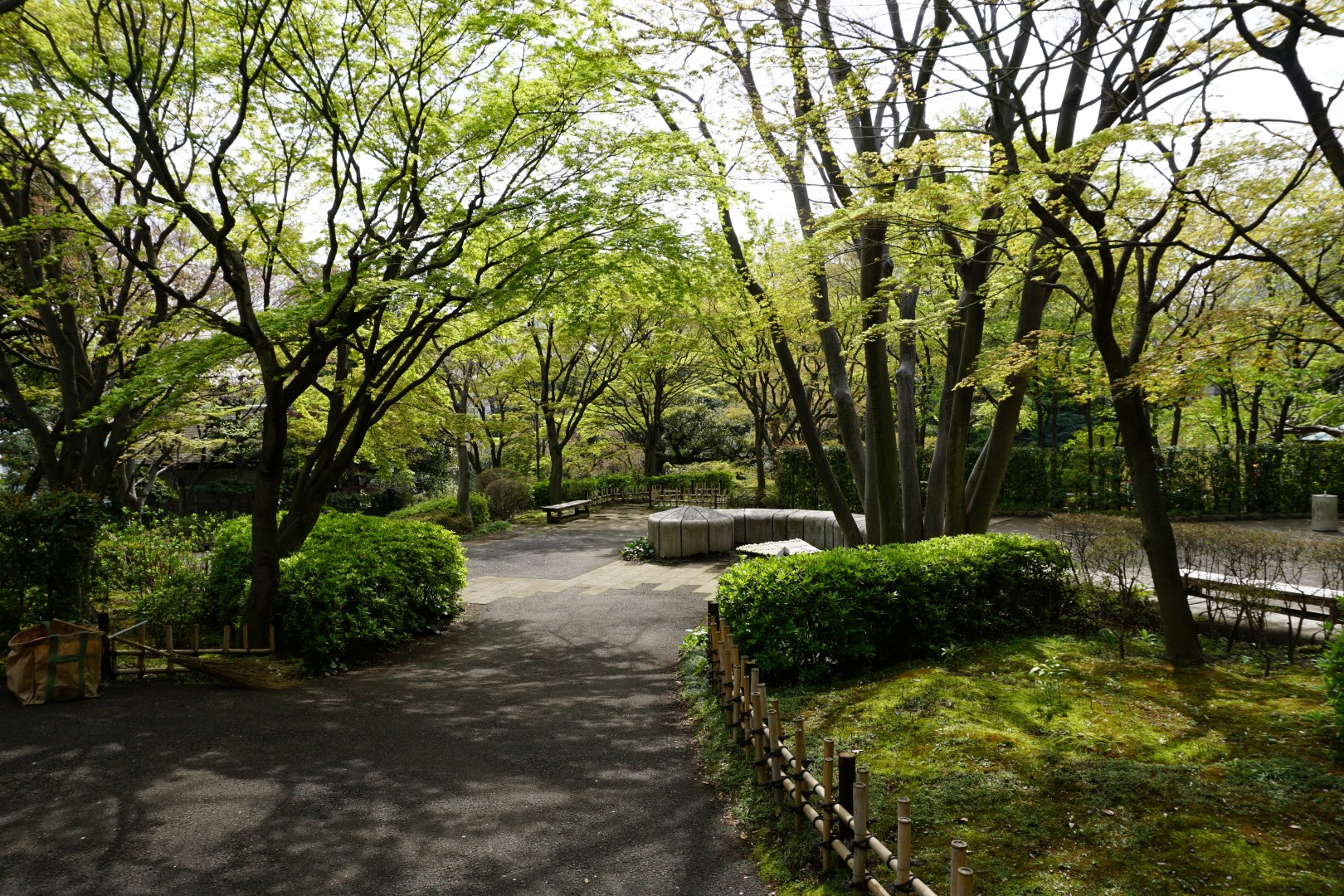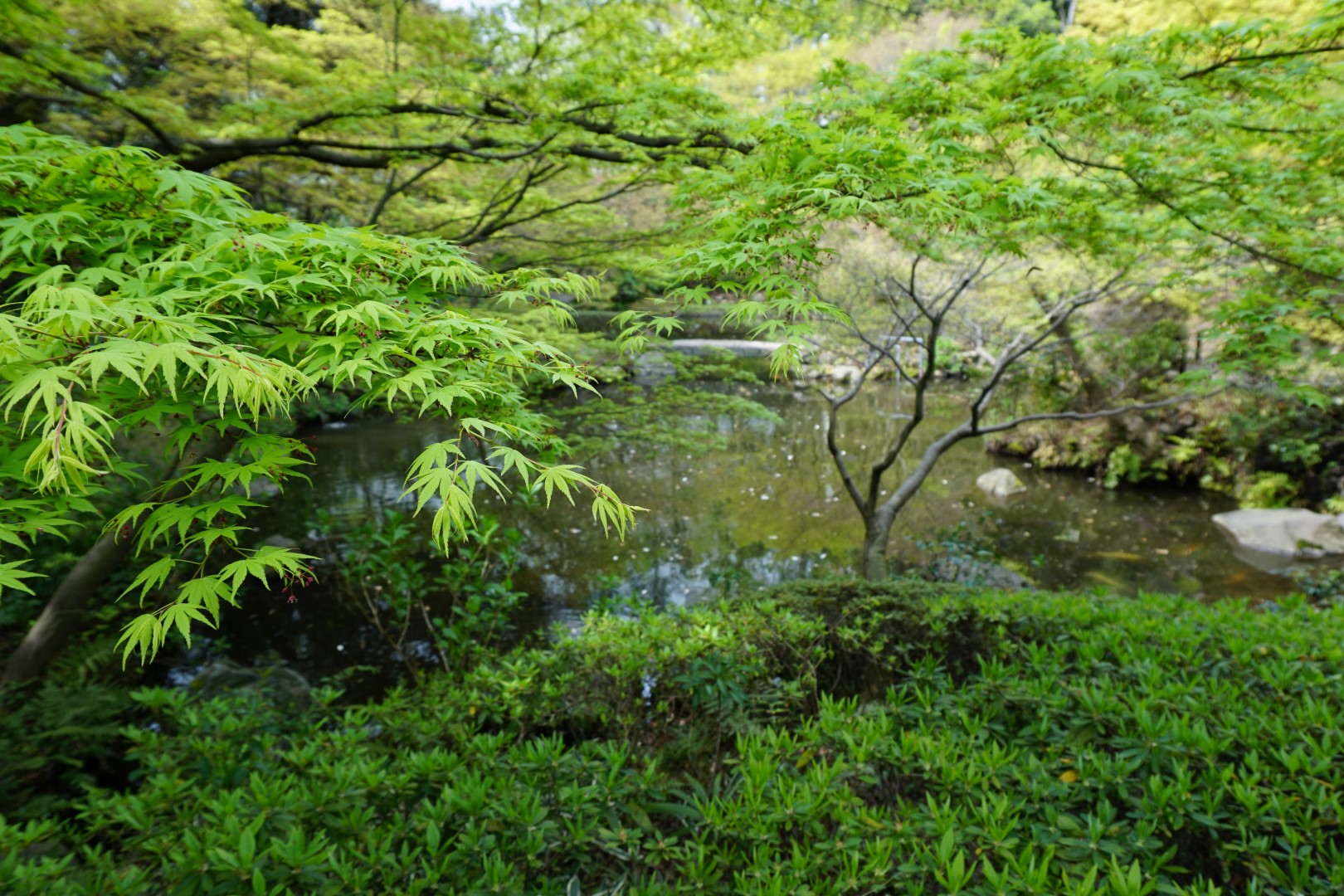 While Ikedayama is not a well-known area among Tokyo's expats, it has a few places of interest to international residents. The
NTT Medical Center Tokyo
– a hospital with JMIP accreditation, meaning it is specially equipped to support foreign patients – is located south-east of Ikedayama Park.
For eating out, as Ikedayama is residential, most of the restaurants can be found closer to Gotanda Station. There are a couple of places of note within Ikedayama itself, however. Bread & Coffee Ikedayama is a modern bakery and cafe with a delicious selection of fresh baked goods. A glass partition separates the cafe from the kitchen, so you can see the bakers at work as you grab a drink and a pastry.

Let's enjoy taking a walk around Ikedayama area.