Leasing & Buying Furniture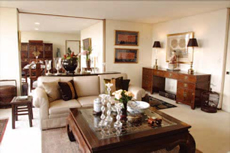 Furniture lease companies offer various services such as total coordination of furniture, linen and electrical appliances upon your request. They also offer full support for repair and replacement. Items can be purchased at the end of the lease or when you move out.
Buying furniture is another option. Click the below link for a comprehensive listing of furniture and interior stores for you to choose from according to your needs. Some offer exclusive services ranging from custom designed furniture to complete interior design.
See also: the list of Furniture and Interior Stores
Selling Furniture
People leaving Japan are often looking to sell items that in many cases are relatively new and in good condition. Classified advertisements in magazines, websites, or notice boards at clubs and international supermarkets are useful resources.