There are likely many foreign residents in Japan who put off going to the dentist out of concerns about methods and treatment differing from those in their home country. With this in mind, we spoke to one Tokyo-based dentist who hopes to offer a solution to those worrying about the health of their teeth and gums.
The problem with dentistry in Japan
In Japan, most people only visit the dentist if they experience toothache or gum pain, aiming to treat their symptoms. This is known as "reactive" care – treatment which occurs only after a problem has arisen. While the Japanese health system offers a certain standard of treatment to everyone at relatively low cost, there is a limit to the materials and equipment that can be covered by insurance. Many patients only want to treat their pain within the bounds of their health insurance, meaning that most Japanese dentists have to work within those treatment limitations.
The focus of dentistry in countries like Sweden, which lead the world in the field, is on regular preventative care and comprehensive oral health management. The approach stresses cause-related therapy – how to maintain the health of each patient's teeth – rather than only thinking about how best to treat a particular case of toothache. This difference in approaches may result in foreign residents finding dental care in Japan lacking.
Dr. Miyashita – Offering an alternative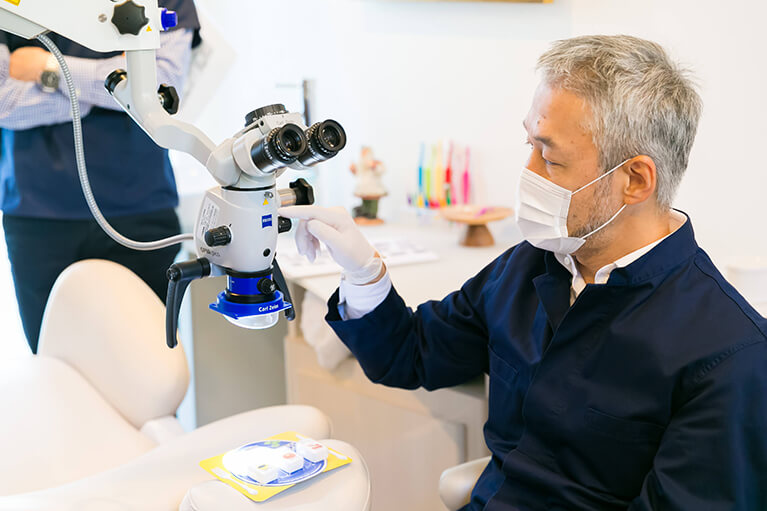 Dr. Miyashita, specialist in periodontal disease and endodontic treatment, and director of Tokyo International Dental Clinic Roppongi, became a dentist after graduating from university in Japan. Going into practice, he carried out treatment in what we could call the 'Japanese style', with a focus on drilling, filling and extracting, all the while becoming disillusioned with the approach. This disillusionment led him to leave Japan to study abroad in Sweden, a country whose advancements in dentistry had interested him since he was a student. He enrolled at the University of Gothenburg – whose professors are the greatest authorities in the field – and studied their approach to treatment. After proceeding to the graduate program, he received certification as a specialist in both periodontal disease and endodontic treatment – a first for a Japanese national.
On his return to Japan, he opened a clinic in Minami-Aoyama which focused on difficult cases that typical Japanese dentists could not treat, but after speaking to Japanese patients with a strong interest in their dental health, and hearing from foreign friends who expressed reluctance about going to dentists in Japan, he relocated to the Azabu/Roppongi area, where he felt he could see more patients. His current practice is in a residential area, away from the bustle of central Roppongi, where he treats local foreign families and embassy staff.
In Dr. Miyashita's own words: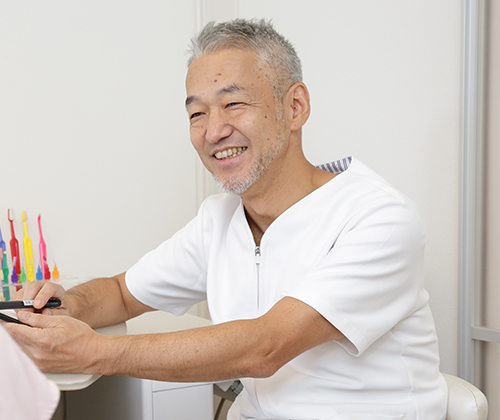 "There are a variety of potential treatment approaches depending on factors such as the patient's lifestyle and other medical conditions. Each case may have a range of diagnostic approaches and treatment options. For example, even in cases where another dentist has said there is no alternative to extraction, it may be possible to offer treatment that will allow the patient to keep the tooth. There may also be ways to stop the progression of tooth decay without drilling or filling. I spend a considerable time on diagnosis to ensure the treatment I offer is appropriate to the individual patient's situation. This can result in considerable differences in treatments from patient to patient. As there are a range of approaches available, I consider thorough discussion with the patient to be of primary importance. There is a lot you can't hope to understand just from images and X-rays alone."
In addition to consultations on treatment methods, Dr. Miyashita discusses factors such as the patient's health insurance situation, expected treatment fees and times etc. in detail, to allow them to choose the treatment approach that best suits their circumstances. When that is settled, he offers unparalleled treatment utilising the latest technology.
Biography of Dr. Hiroshi Miyashita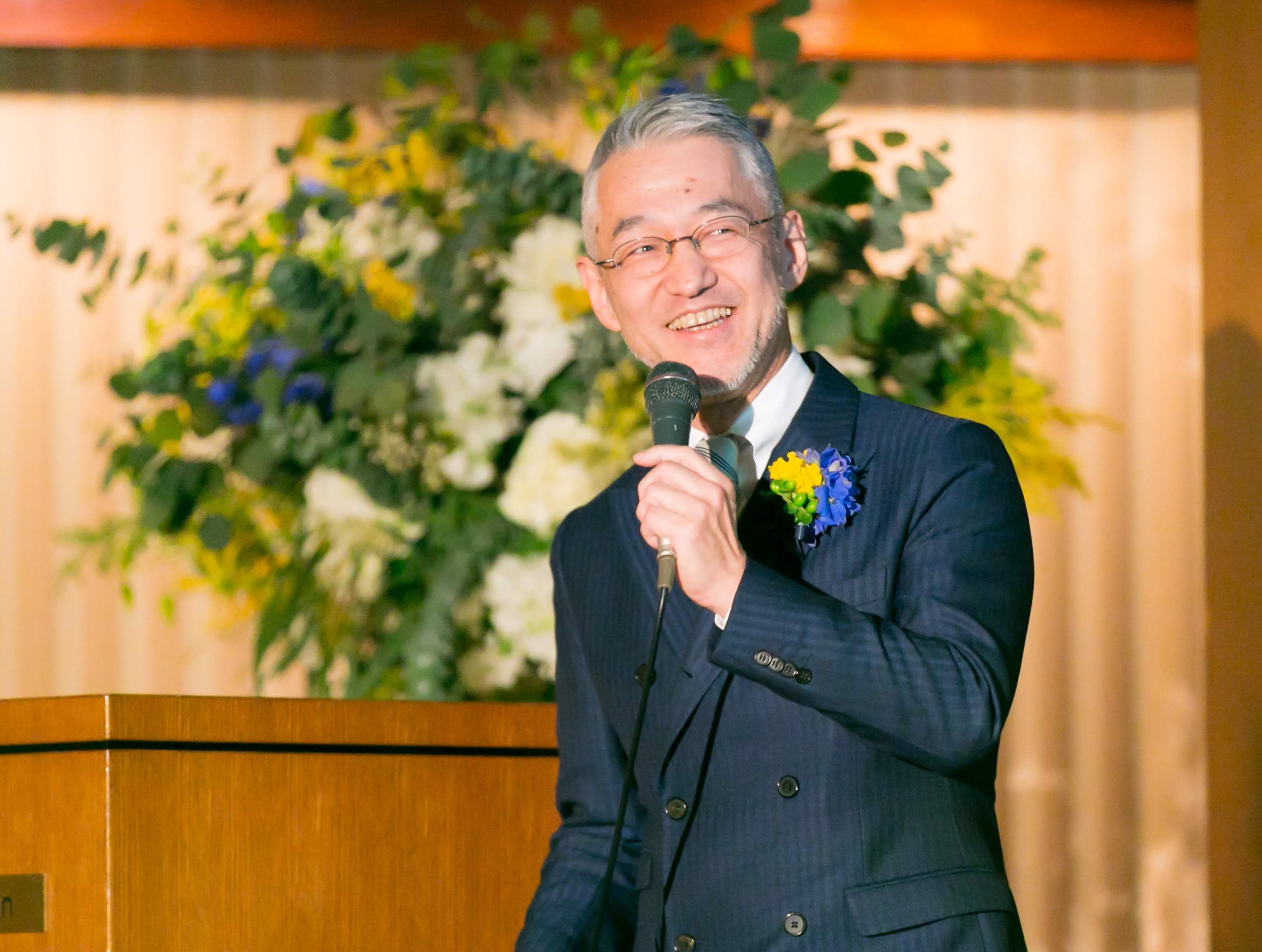 1986 Graduated from Kyushu Dental University, Fukuoka, entered practice
1993 Enrolled at University of Gothenburg Periodontics Graduate Programme
1995 Enrolled at University of Gothenburg Diagnostics Graduate Programme
1996 Certified specialist in Periodontics and Endodontics, University of Gothenburg
1997 Returned to Japan, began practice in Chiba City
2001 Opened Periodontal Specialist Clinic in Minami-Aoyama
2002 Swedish Postgraduate Dental Academy (SPDA) Head of SPDA Japan, Academic Vice Chancellor
2004 Established EPSDC Academy & Research Center
2011 Established EPSDC Medical Corporation
2014 Moved to Roppongi, opened Tokyo International Dental Clinic Roppongi
The clinic's reception staff, hygienists and other dentists are bilingual, so from appointment booking to consultations and treatment, patients can communicate in English, allowing for greater peace of mind for services that include pediatric dentistry, and general and specialized treatment.
If you care about the health of your teeth, we recommend that you set up an appointment.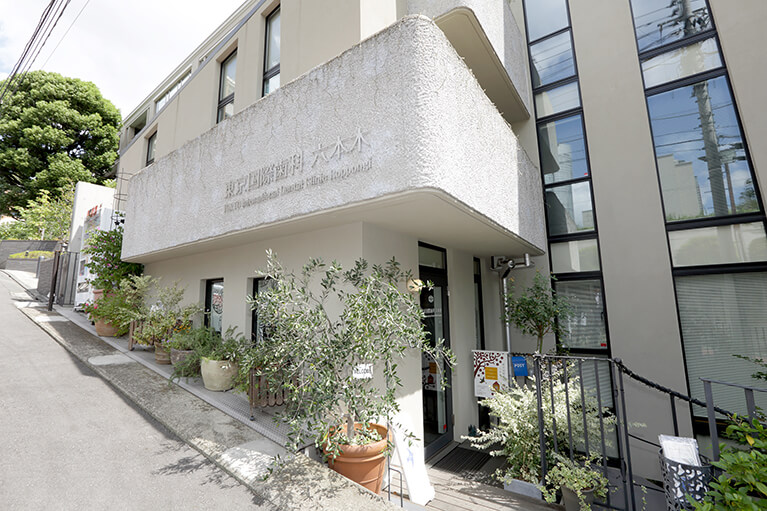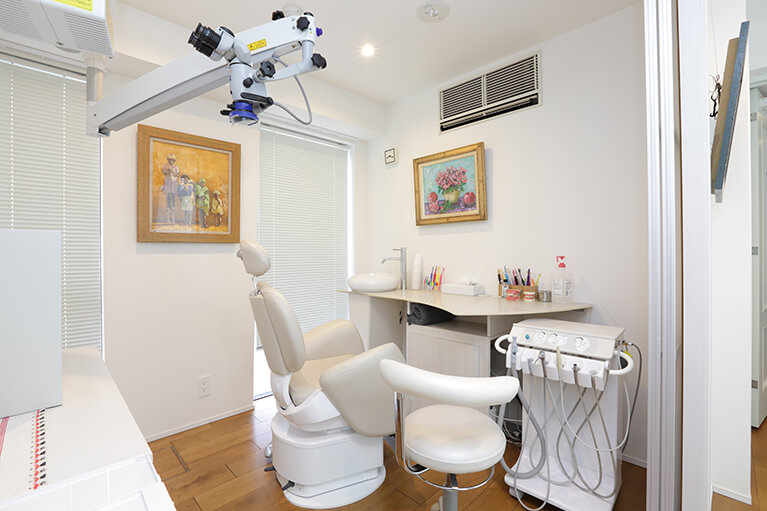 03-5544-8544
2F TIDS Bldg. 5-13-25 Roppngi, Minato-ku
5 min. from Azabu-juban Sta.
10:00am-7:00pm (Sat/Sun: 9:00am-6:00pm)
Holidays

: Monday,/National Holidays.
Languages: English
Website: Tokyo International Dental Clinic Roppongi
Other Notes:
Credit Cards: payments accepted only when fees exceed ¥30,000
Japanese Insurance: accepted
Tokyo International Dental Clinic Roppongi