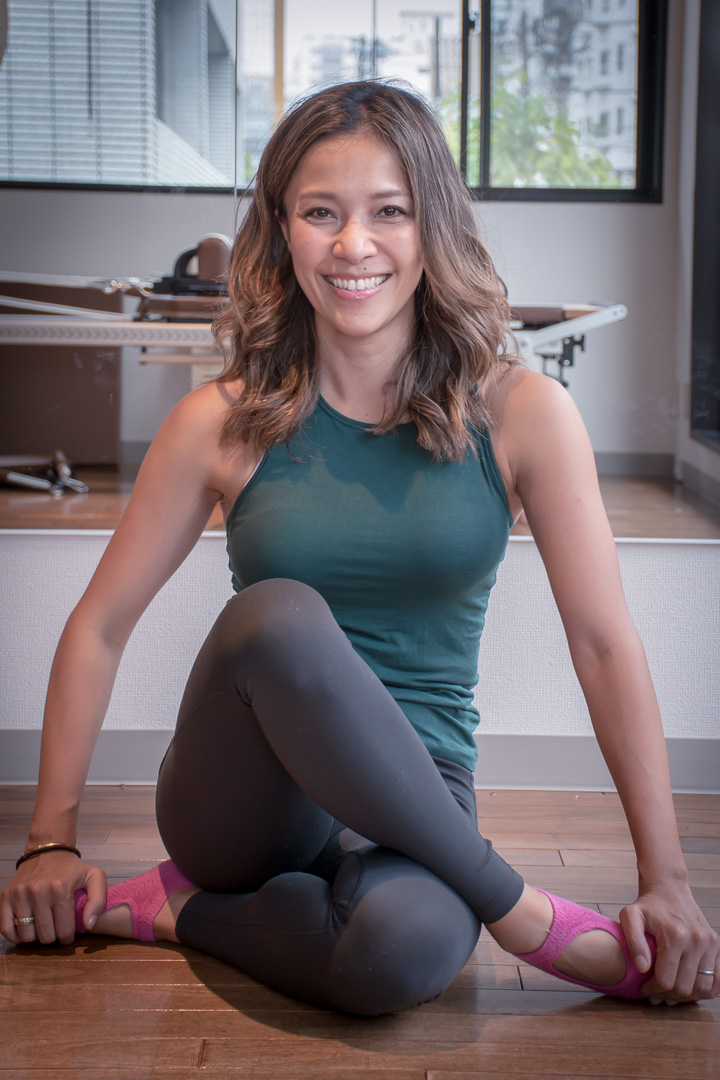 Taeko Farthing, owner of Re-Juvenate Pilates, tells us why it was important to her to create a welcoming studio for both expats and locals.
What Inspired You to Open a Pilates Studio?
About 13 years ago I had my second child then moved to Singapore in quick succession. I was struggling with sciatica at the time, facing a language barrier, and living in a new country with two young kids. Pilates enabled me to rebuild my core strength and within 6 months I was free of pain. Re-energized, I began to make a new life in Singapore. That experience taught me that physical health is a pre-requisite for happiness.
I began training to be an instructor in Singapore 7 years ago, after which I was teaching Japanese and English speaking clients. When my family and I moved back to Japan 2 years ago, I looked around for a studio to join, but I realised that in Japan most studios are either for personal lessons only, or are multi-use floor studios with no machines, offering mat pilates, yoga, barre, and the like. There are some full-service pilates studios, but they all had a cool atmosphere, and the classes were quite sterile and repetitive.
It was also clear that Tokyo offered little in the way of English language classes, despite the fast growing expat community here. Having experienced the language barrier as an expat myself, I'm acutely aware of the potential difficulties of moving to another country. I felt I had something to offer to the expat community here in Japan, in terms of my ability to teach in both English and Japanese, and felt I could offer expats a friendly space in which to come and get fit and healthy, and also make friends in the local community.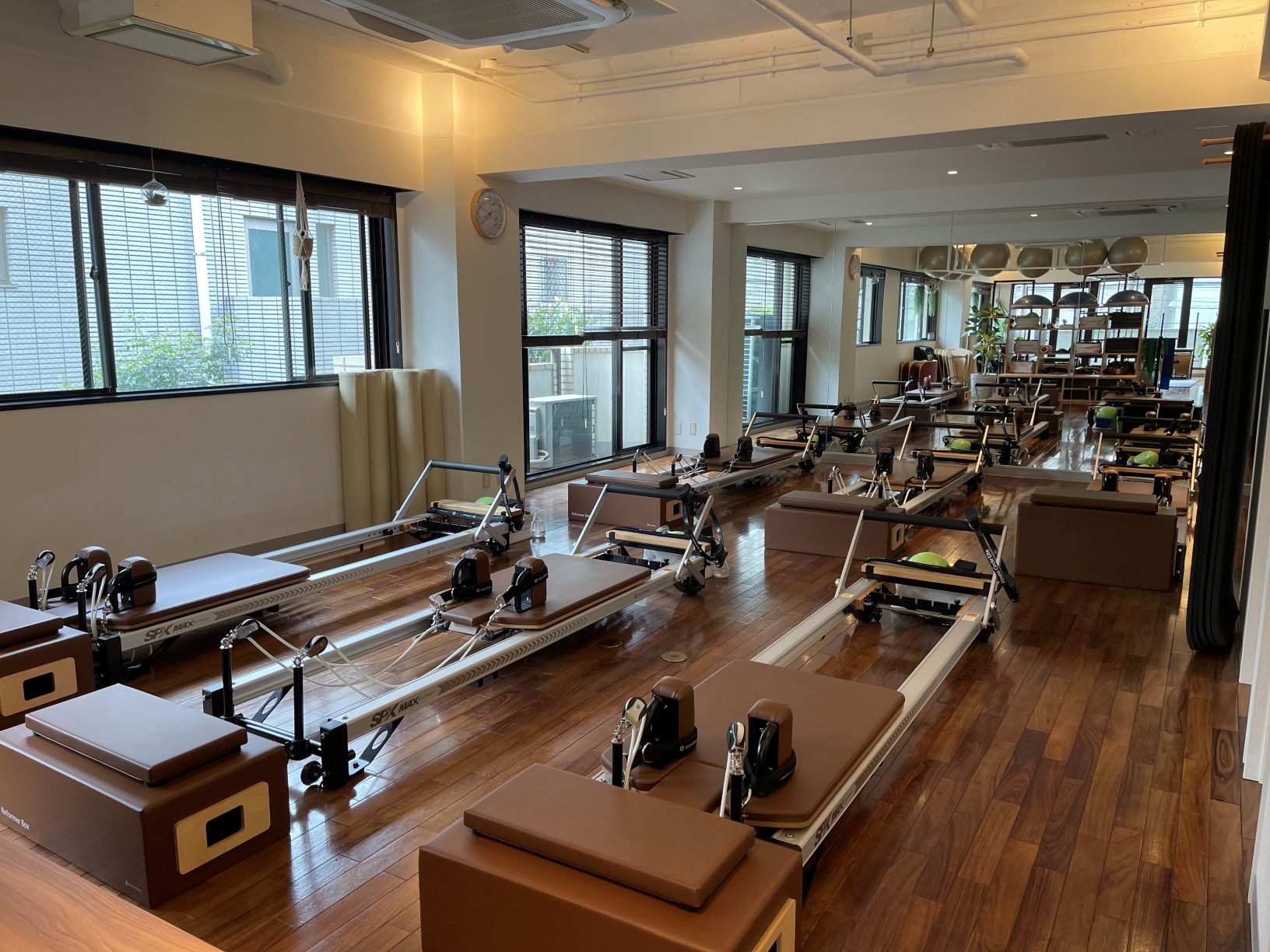 Who Are Your Typical Customers?
Our customers range in ability from complete beginners to professional athletes, and we have a 60/40 mix of locals to foreigners. Some are looking to recover from pain, others just need help with postural issues, and others still are looking to improve some aspect of themselves: either their body shape or their performance. Mostly, though, we have regular people looking to get fit, lose weight, or recover from pain and discomfort, which is generally brought on because of the modern lifestyle. Pilates is low-impact and all exercises are adjustable, meaning it can work for almost anybody. We even have ladies in pregnancy and maternity, as Pilates is very useful for building strength in the pelvic floor both before and after childbirth.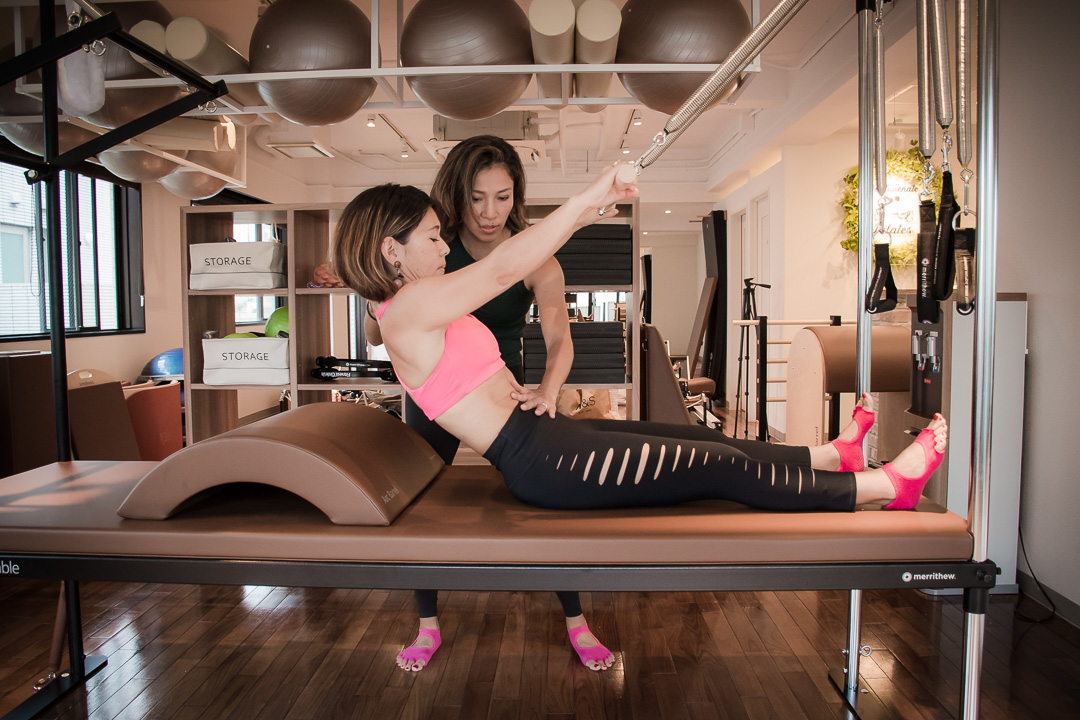 What Makes Re-Juvenate Different from Other Pilates Studios?
Many studios in Japan only offer mat pilates, while Re-Juvenate offers group reformer classes. Mat pilates can work wonders, but the reformer machines create optimised results due to a sliding carriage, extra resistance, and greater variation. Group classes are perfect for those who don't want to pay the price of private tuition.
We are a bilingual studio with an international atmosphere: many of our employees and customers have previously lived outside Japan. Japanese culture often emphasizes formality between teacher and pupil, and that often translates into a cool atmosphere with restricted communication. Instructors tend to recite cues straight out of the manual and avoid commenting on individual customers, for fear of creating tension.
The atmosphere at Re-Juvenate is respectful, but at the same time engaging and challenging. We believe that customers must be in the correct physical position, and also mentally engaged, at all times. Our instructors continuously interact with students, and are never afraid to correct someone's posture, or push them a little harder! Classes at Re-Juvenate are fun. Our instructors prepare well, mix up their routines, and use their sense of humour to ensure clients are engaged in a varied workout.
How Can People Come and Try Pilates at Re-Juvenate?
We offer trial classes which can be booked at https://re-juvenatepilates.com/booking/. Thereafter, we sell group or private packages. We don't charge joining or membership fees, and packages are valid for six months, giving you flexibility to come when you please.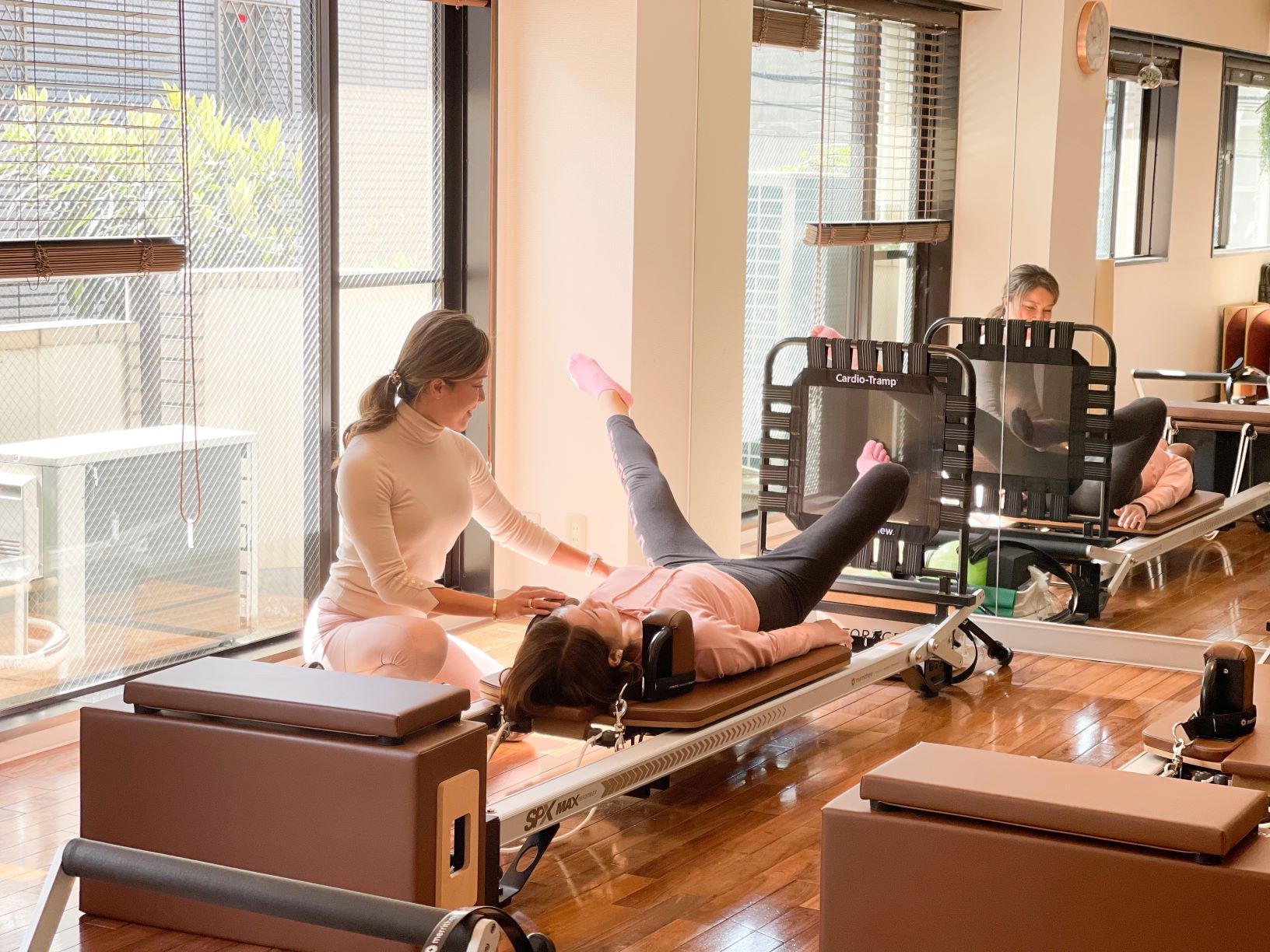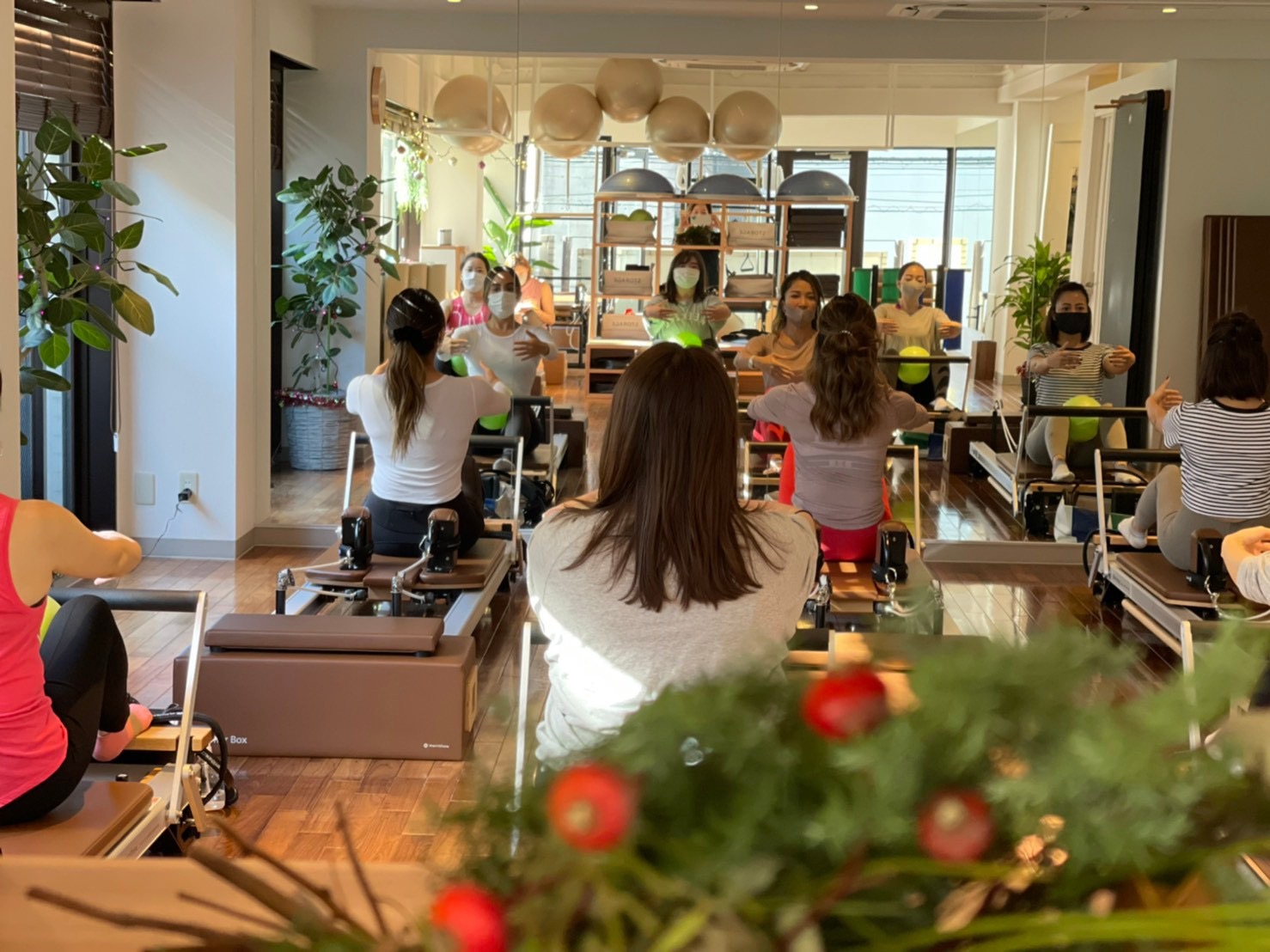 To find out more, have a browse through our website, email info@re-juvenatepilates.com, or follow us on Facebook @ReJuvenatePilates2020 or Instagram @re_juvenatepilates. We look forward to seeing you soon!
info@re-juvenatepilates.com
03-6384-5829
Kuwajima Bldg 2F, 3-15-7 Minami-Aoyama, Minato-ku
4min. from Omotesando Sta.
9am-9pm Mon-Fri, 9am-6pm Sat-Sun
Languages: English, Japanese
Website: Re-Juvenate Pilates – Bilingual Pilates Studio in Omotesando
Other Notes:
Credit Cards: Accepted
instagram: re_juvenatepilates
Re-Juvenate Pilates – Bilingual Pilates Studio in Omotesando