Off the beaten path and a little exotic, the San-in Coast offers both the Japanese quintessential temple experience and something a little more unique. Located on the lower western coast of Honshu, the Shimane and Tottori prefectures may not have the reputation for tourism like the neighboring Kansai region, but they sure have a lot to offer. From sand dunes to cliff-hanging shrines, this area has more than enough to keep any tourist busy.
It is unknown exactly how old this ancient shrine complex really is, but it is widely regarded as one of the oldest in Japan. It is also one of the most important shrines in Shinto. It has been rebuilt multiple times throughout the centuries and just underwent a renovation on the shrine's inner complex, which was completed in May 2013. The shrine is dedicated to Okuninushi no Okami, the creator of Japan in the Shinto creation myth. He is also the deity of marriages and relationships, and many visit the shrine to pray for their current (or future) spouses. The shrine is a characteristic example of Taisha-zukuri, a style of Japanese traditional architecture pre-dating later influences from Buddhism. The Main Hall is the tallest shrine building in japan, topping out at a height of 24 meters.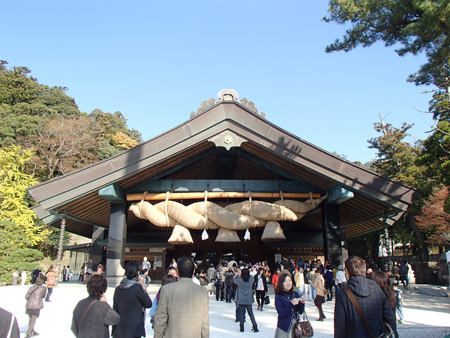 Mitokusan Sanbutsuji Temple
While a worthy destination in its own right for the great hiking it has to offer, Mount Mitokusan is perhaps more famous for the scattered shrines found on its slopes. The real site to see here is the Nageiredo, a wooden structure balancing almost impossibly on a steep cliff face. It's hard to imagine how this feat was accomplished by builders in the 11th century. The sight has been designated a national treasure, and has come to be referred to, perhaps comically, as the most dangerous national treasure of Japan.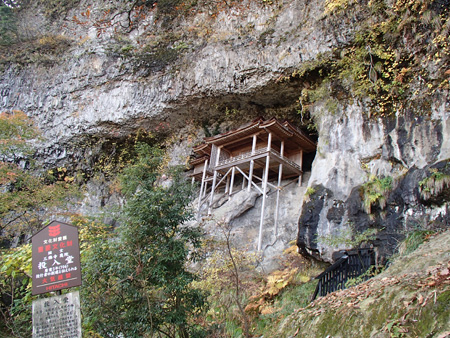 Tottori Sand Dunes and Sand Museum (Tottori Prefecture)
Just off the San-in Coast lies the largest sand dune system in Japan. Unique to Japan's otherwise lush, green landscapes, the dunes are said to be over 100,000 years old. The site attracts millions of tourists every year, and their popularity has lead to the founding of the open-air Sand Museum, opened in 2006. Here sculptors from around the world shape the sand into enormous works of art. But just as the sand of the dunes are eaten away and re-shaped by the wind, the sand sculptures too cannot avoid the weathering elements, and are constantly remade to create ever-changing exhibitions.
Shigeru Mizuki (

水木しげる

)
is a manga artist famous for his
GeGeGe no Kitaro
series. This road in the city of Sakaiminato, Mizuki's hometome, is lined with over a hundred bronze statues depicting the spirit creatures of this manga classic. The nearby Shigeru Mizuki museum houses works inspired by the manga alongside the artist's collection of rare artifacts from around the world.