The three sacred mountain ranges Yoshino/Omine, Kumano Sanzan and Koyasan and the connecting pilgrimage path have had an immensely important effect on Japanese religious and cultural growth and exchange. This is a place famous as the origin of the special Japanese fusion of the native Shinto belief with the Buddhist teachings that had entered from China. Even today, these sacred mountains and its pilgrimage paths remain as important cultural sites and the area is filled with countless temples and shrines.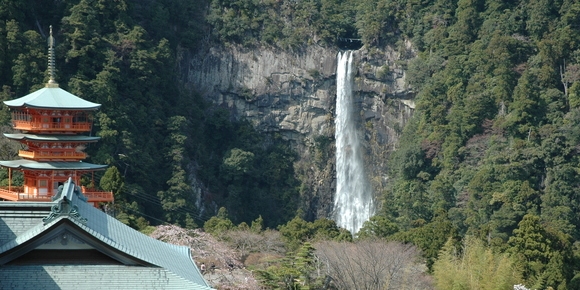 Southern Kii Peninsula (Wakayama Prefecture~Nara Prefecture~Mie Prefecture)
Access from Tokyo:
By Train: 1hr45min on the Tokaido Shinkansen from Tokyo Sta. to Nagoya Sta. From Nagoya Sta., 3hr30min to Shingu Sta. on the JR Kisei Main Line. 1 hour bus ride from Shingu Sta. to Hongu Taisha Shrine.
By Air: 1hr10min from Haneda Airport (Tokyo) to Nanki-Shirahama Airport (Wakayama) by air. From the airport, 1hr15min to Hongu Taisha Shrine by bus.
Website: Wakayama World Heritage Center
Website: UNESCO

(English)