One of the oldest and largest displays of its kind, the Sumida River Fireworks Festival is attended annually by thousands of people who brave the intense summer humidity and crowd the nearby streets and designated viewing venues to enjoy the show. At Expat's Guide, we were lucky enough to view this year's fireworks from the tallest structure in the world – Tokyo Skytree.
With its central observation deck located at the 350m level, Skytree has a commanding view of the Sumida River. The barges from which the fireworks are launched are clearly visible, allowing visitors to watch the path of the rockets as they ascend and explode in streams of colour. The fireworks do not ascend far beyond the 200m mark, meaning you have the unique experience of looking down on the spectacular light display from on high. As the tower structure is soundproof, an audio recording of fireworks is played through the speaker system to enhance the atmosphere.
The display lasts one and a half hours and is divided into segments, each lasting several minutes. Each segment is themed, and features a mix of traditional shapes and the occasional reference to popular Japanese culture. The 2015 display, for instance, included fireworks styled after characters from the popular children's animations Pokémon and Yo-kai Watch.
Regular visitor services on the day of the festival are suspended five hours prior to the start of the fireworks display, for which the tower operates a special ticketing system. Tickets for the observation decks are available through a number of booking systems and prize campaigns, including hotel and tour operating partners and the tower's Sky Restaurant 634. Most of the available tickets are distributed via an online reservation system, though demand is so high that a lottery system is used to determine who is able to book them. In past years the number of applicants has been between 50 times and 150 times the number of available tickets, so luck is a major factor. However, if you don't mind paying the ticket cost, you have nothing to lose by giving it a go.
The Sumida River Fireworks Festival takes place on the last Saturday in July, with fireworks launched between Sakurabashi and Umayabashi on the Sumida River. In case of poor weather conditions, the display may be postponed.
See also:
Tokyo Skytree & Tokyo Solamachi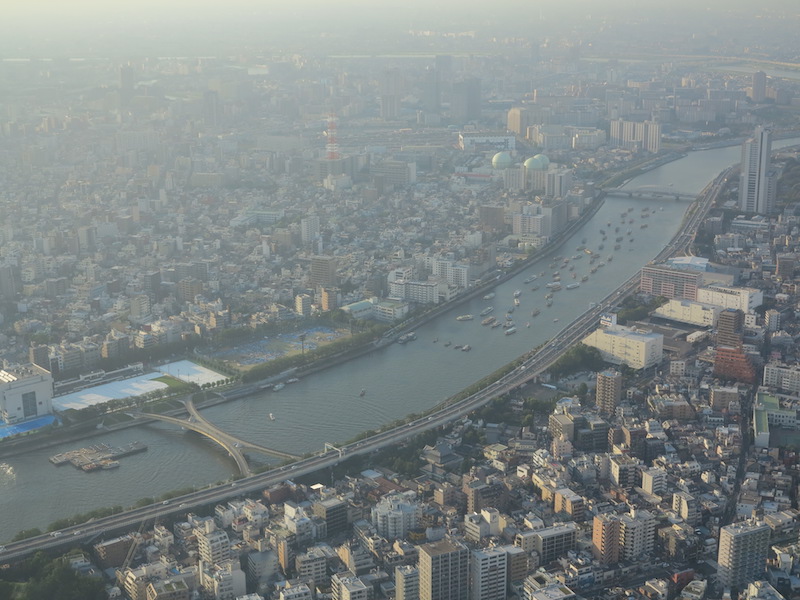 The Sumida River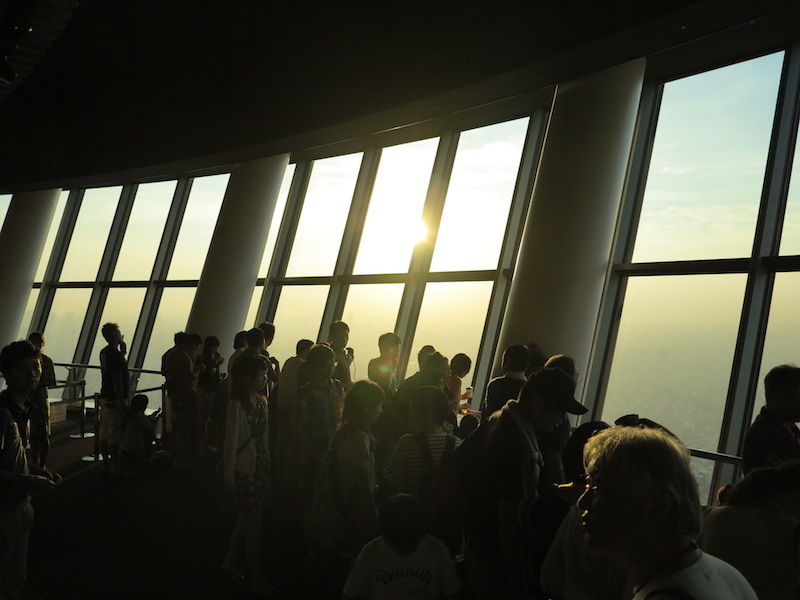 The crowd gathers before the event begins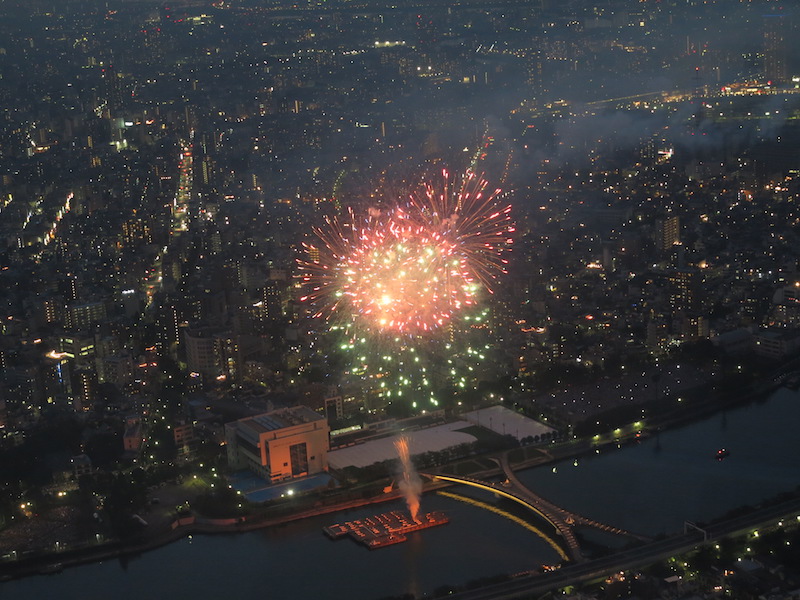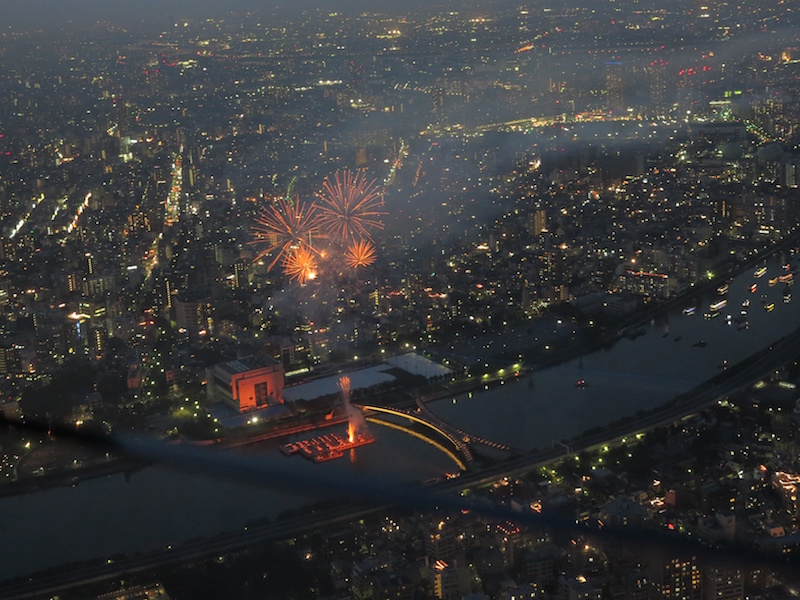 Boats line the river carrying spectators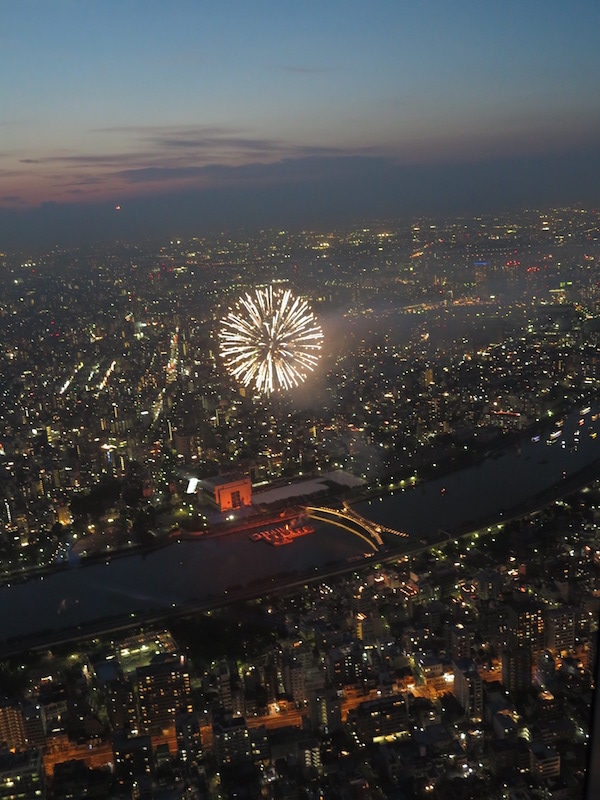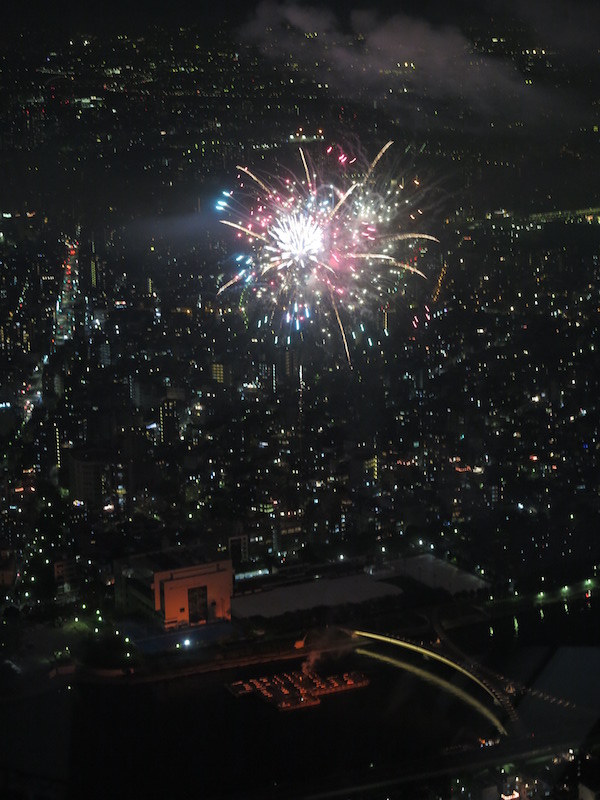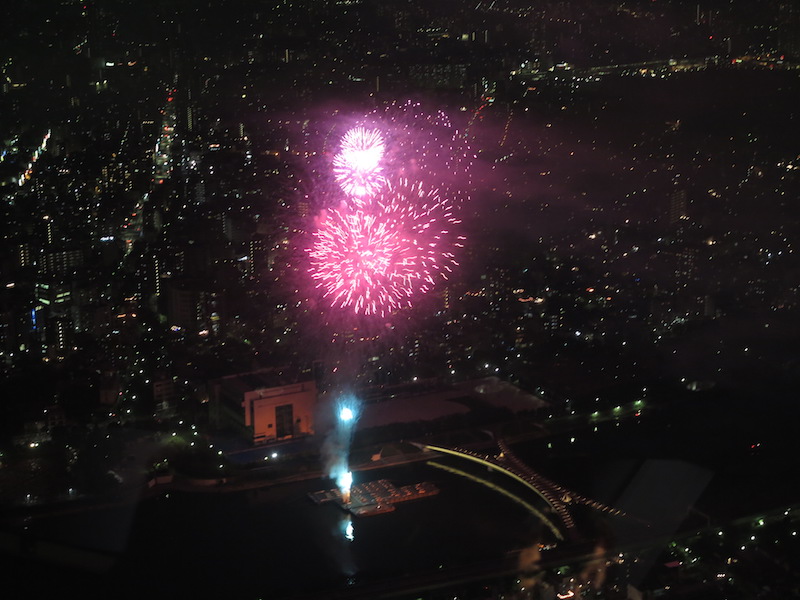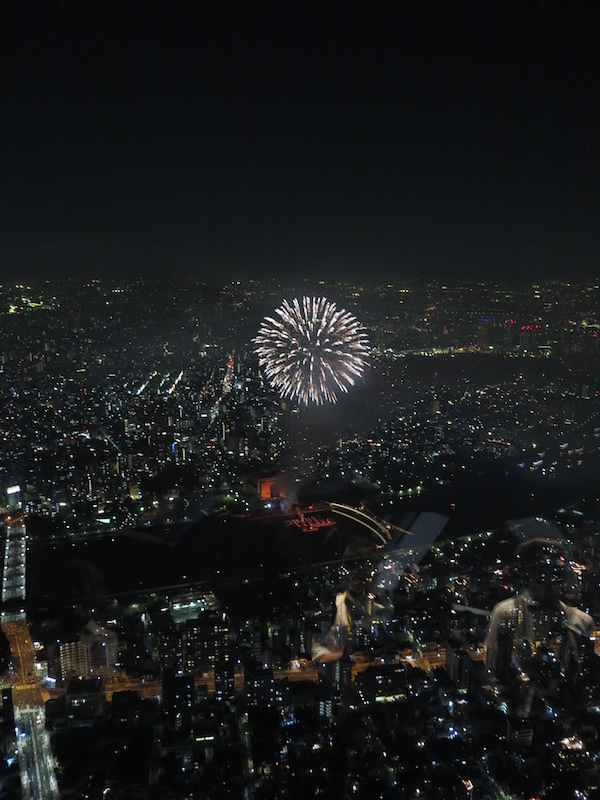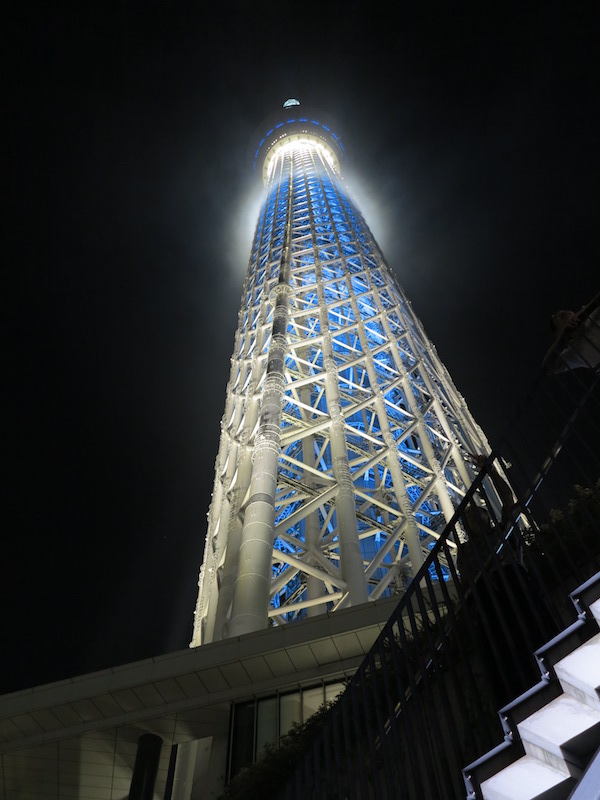 A smoke cloud gathers around Skytree