This year, Expat's Guide attended the 34th Annual Asakusa Samba Carnival Parade Contest .
There aren't many things that can make the humid Japanese summer feel even hotter, but if anything can, it's samba! The Asakusa Samba Carnival has been held in Tokyo for over thirty years, and celebrates the bonds of culture between Japan and Brazil. The largest event of its kind in the northern hemisphere, dance teams styled after those of the Rio Carnival compete in parade-style contests.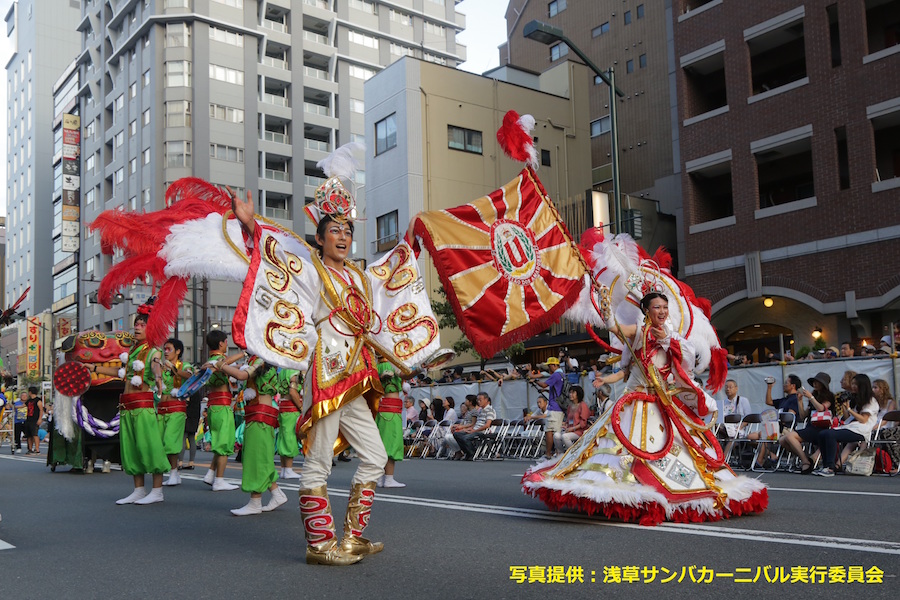 The event comprises performances divided into four leagues. The "Communication League" is mainly composed of local groups and children, while the "Theme League" features performances by groups organised by the event's sponsors. The S2 and S1 leagues are where the main competition takes place, with S1 in particular boasting stunning costumes, original themes and elaborate carnival floats.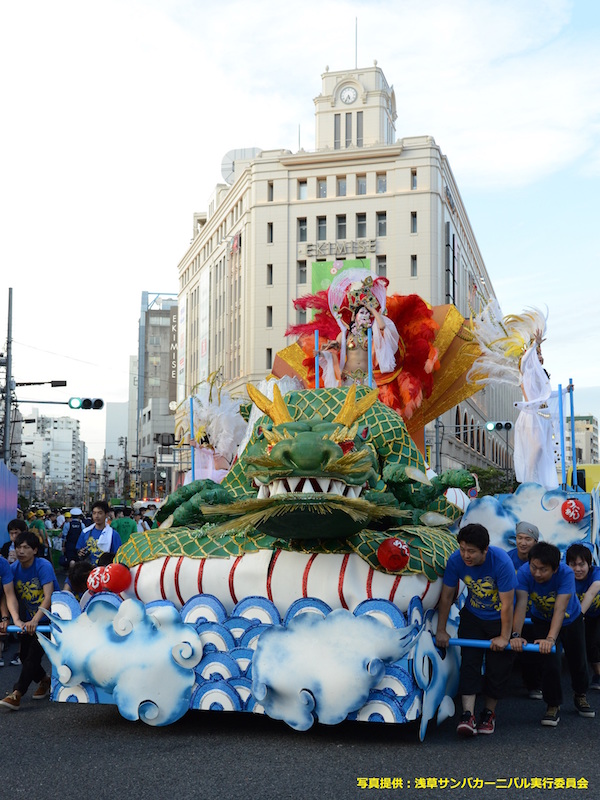 The Japanese in their daily life have a reputation for formality and reservation, but at this event you can see a completely different side, with everyone dancing exuberantly and smiling broadly. If you find yourself in Tokyo in late summer, be sure to drop by and get into the samba spirit!