Samurai, ninja and geisha are among the most evocative aspects of Japanese culture, but events and tourist attractions that feature them are relatively few and far between. The "Samurai & Ninja Show in Asakusa" aims to rectify that. Expat's Guide was invited to check out the event, held at Asakusa's Kaminari Gorogoro Kaikan.
The bilingual show is performed by the Nagoya Omotenashi Busho-tai, an acting group dedicated to preserving and sharing Japan's traditional culture. Taking on the roles of some of the most famous characters from Japan's Sengoku Jidai (Warring States period), the performers fight, play, and ad lib their way through the one-hour show, which encourages audience participation at every step. Each skill or art is introduced in turn by the performers, before audience members are invited up to try their hand – at sword-fighting, geisha games, ninja star throwing and taiko drumming.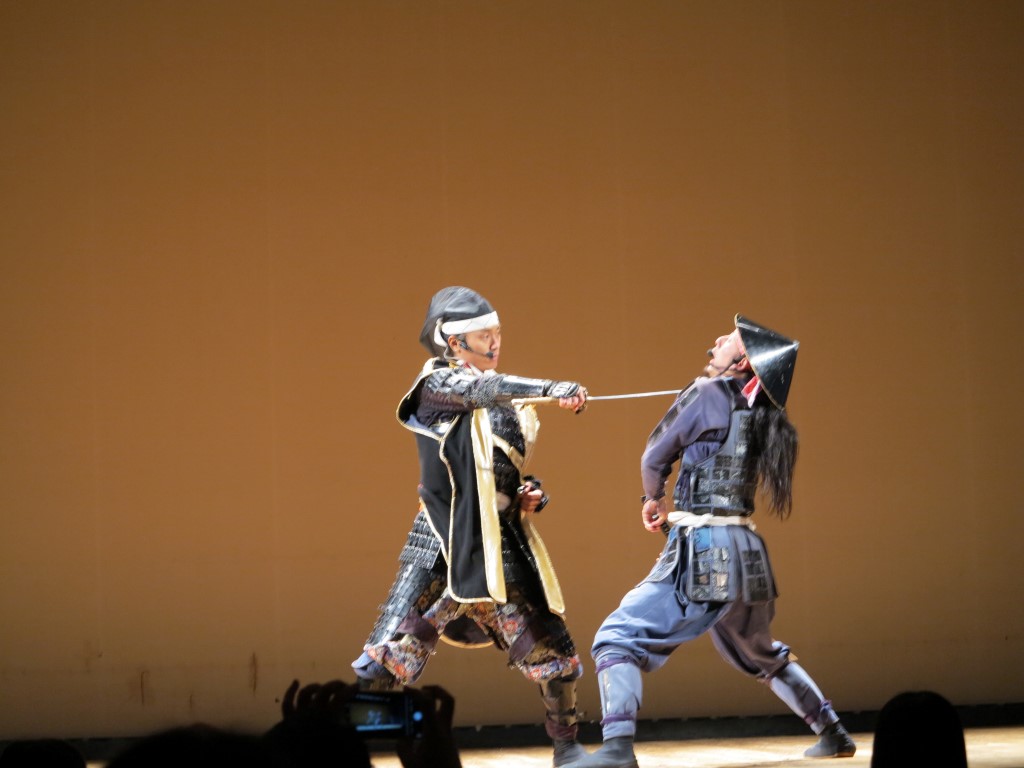 Tokugawa Ieyasu fights a samurai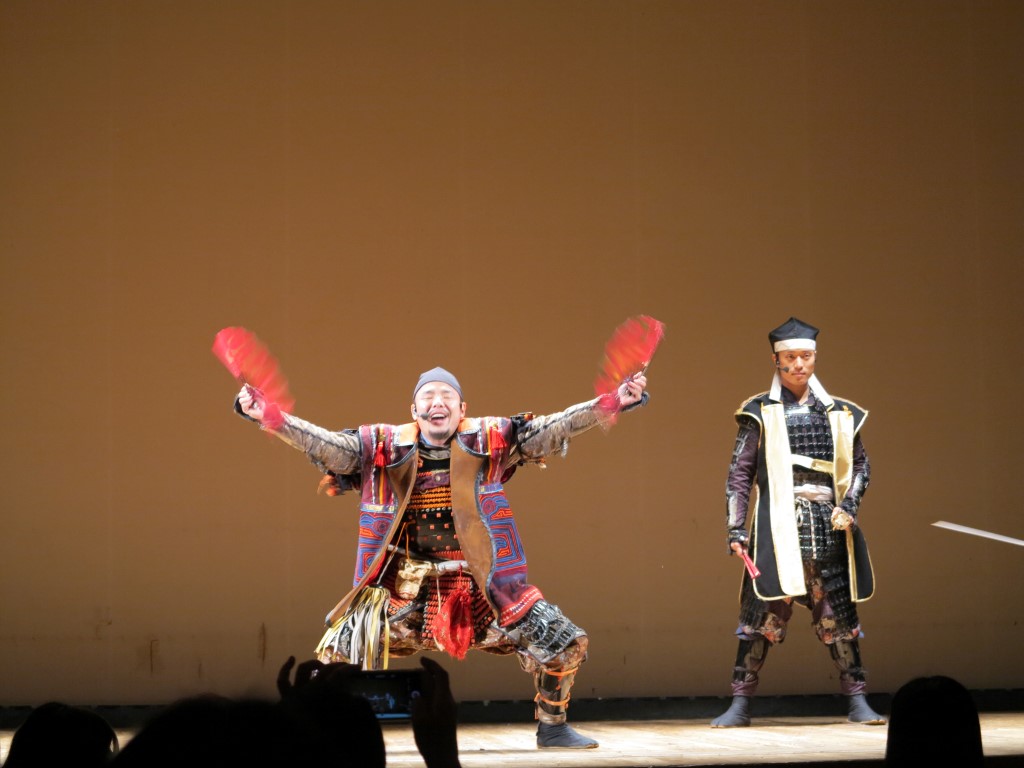 Toyotomi Hideyoshi makes his entrance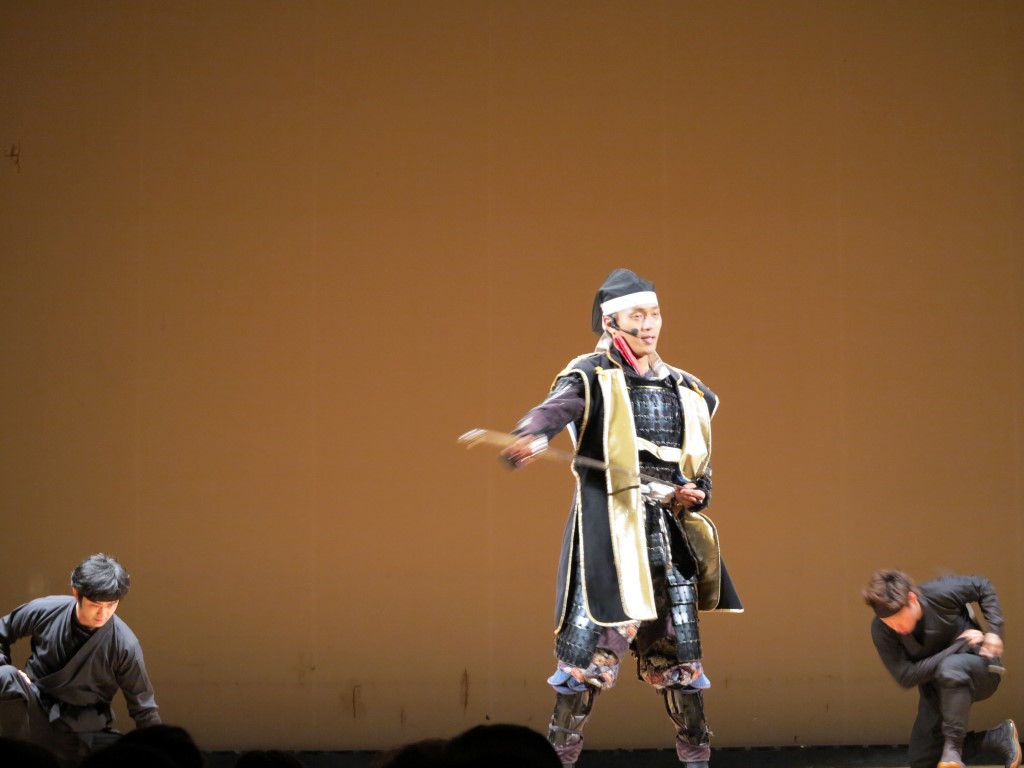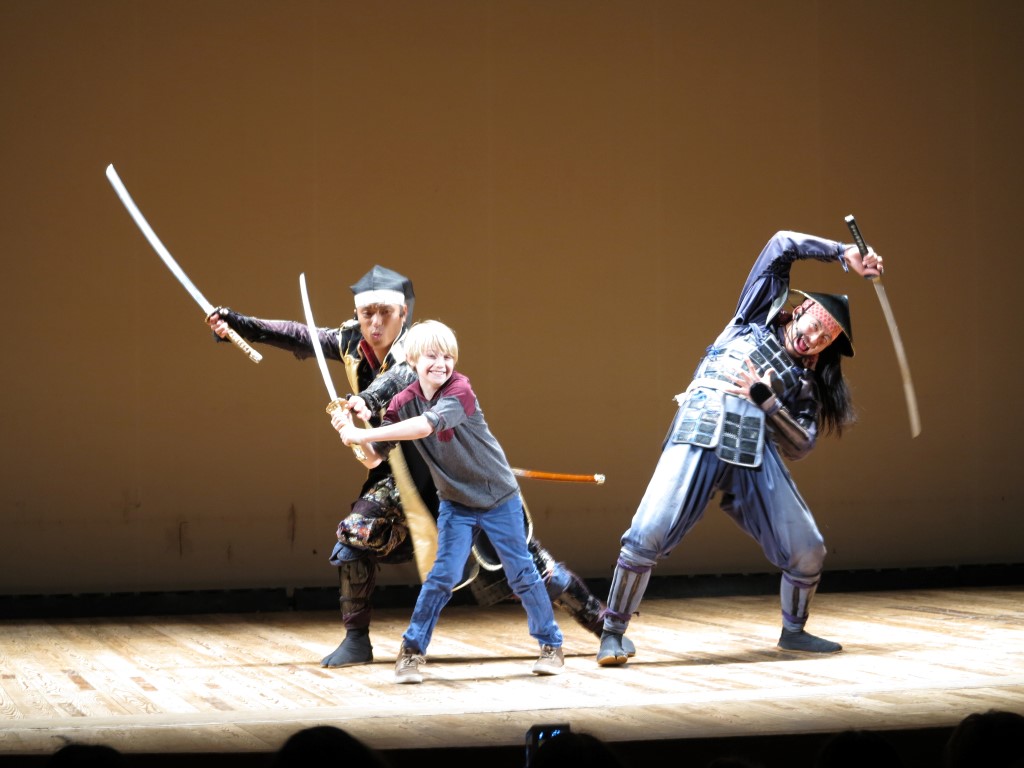 Audience members try their hand and slaying samurai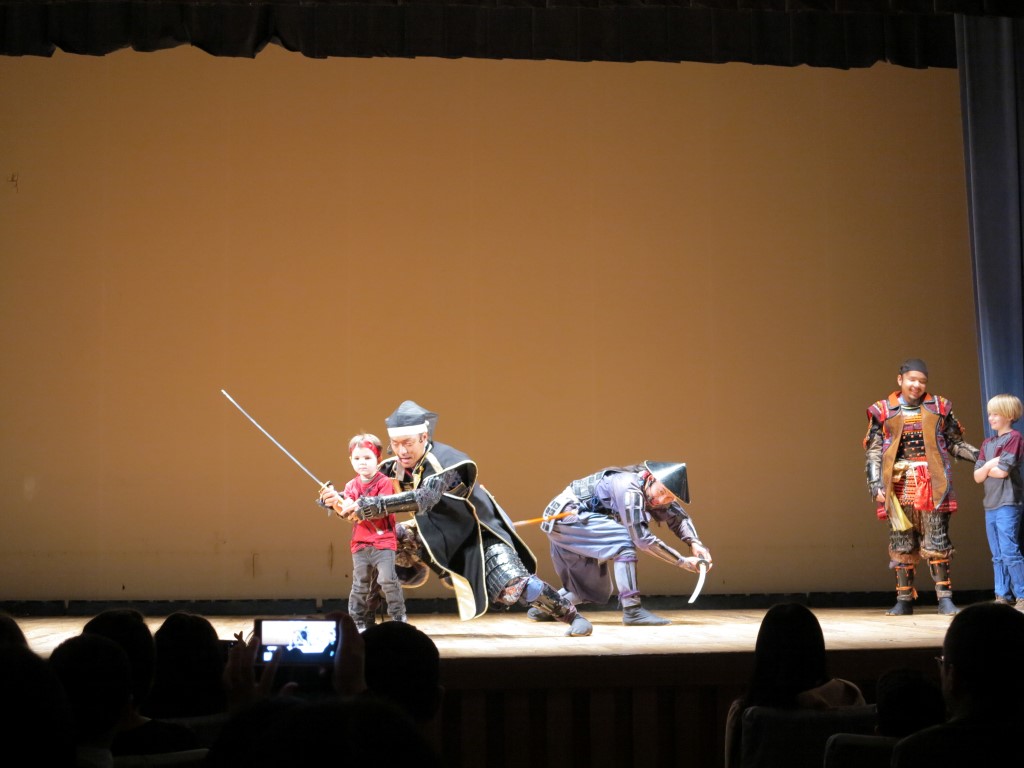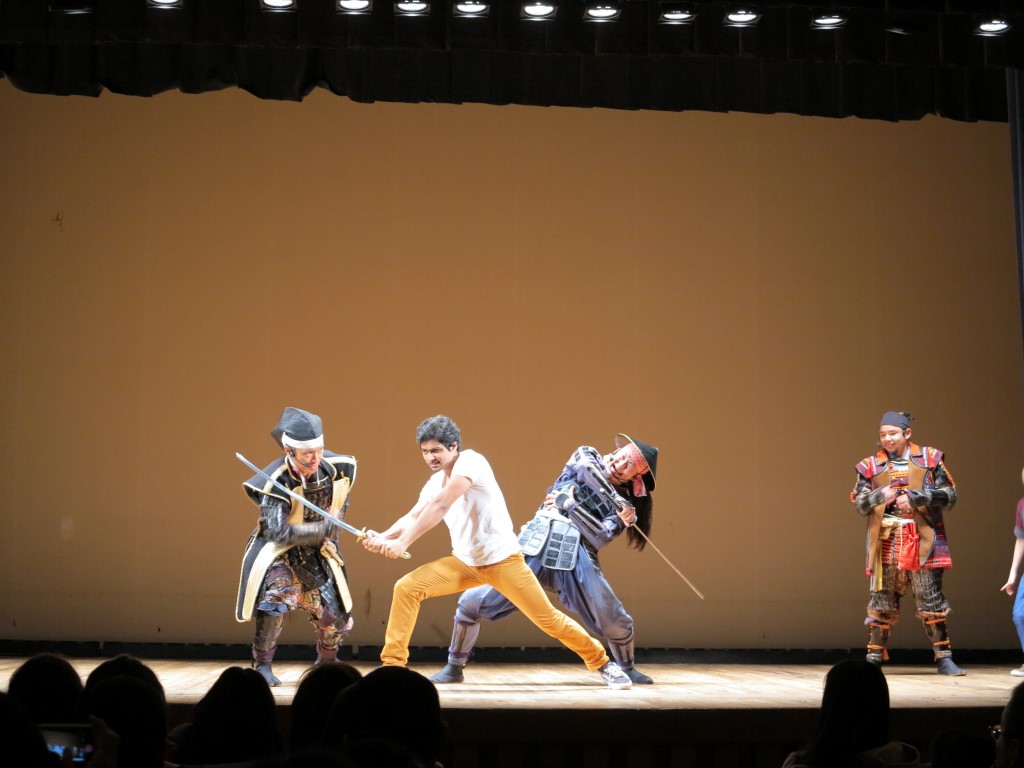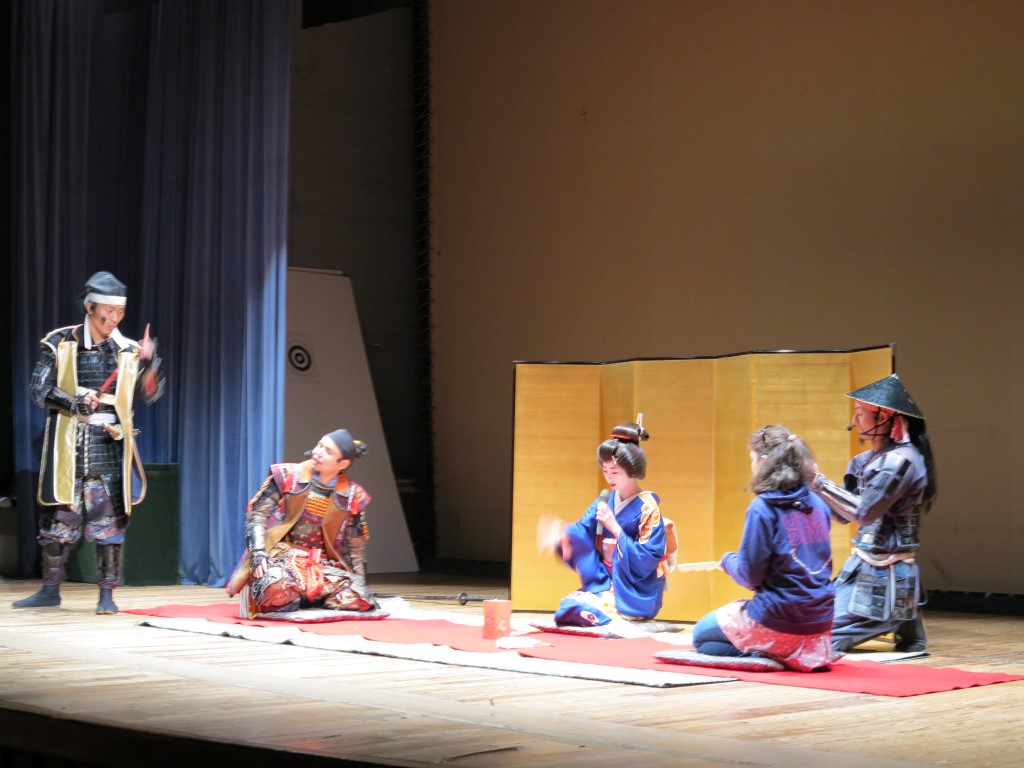 This geisha game involves throwing a folding fan at a cloth target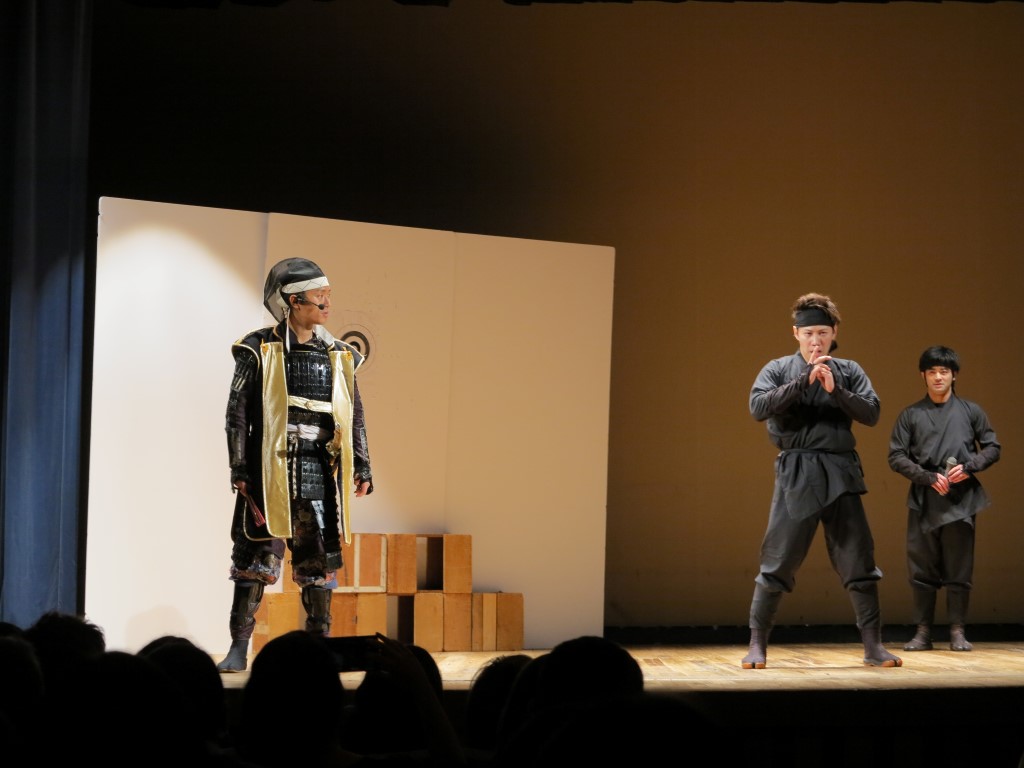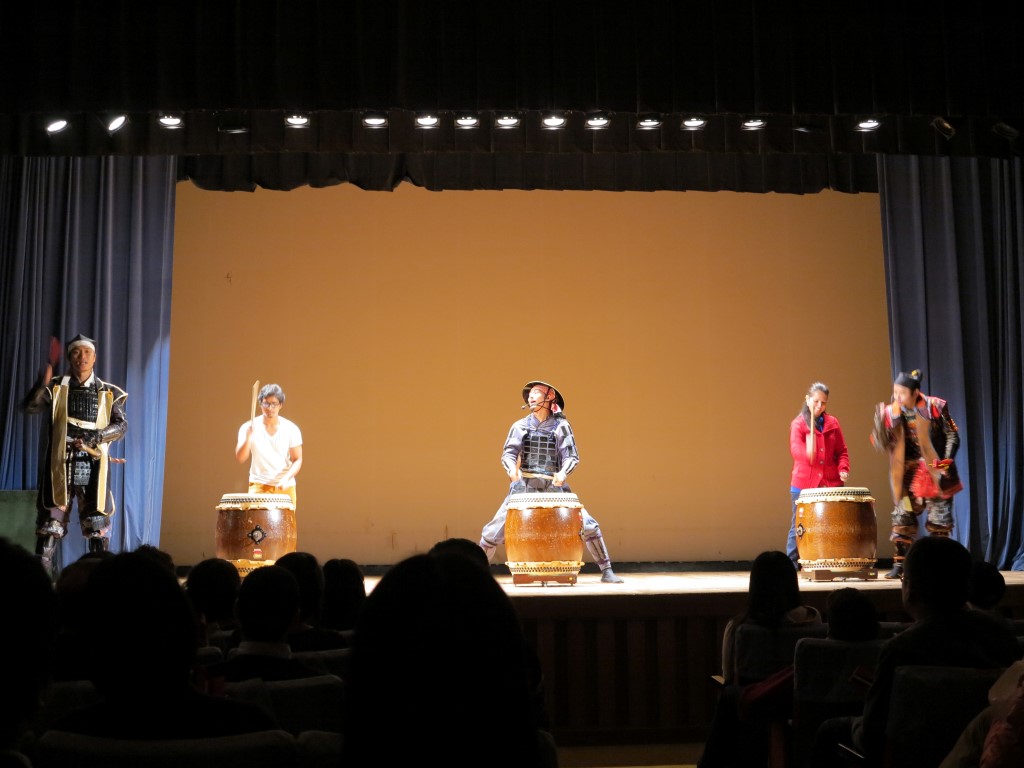 The show ends with taiko drumming

While the length of the show does not allow for an in-depth look at the lives of samurai or ninja, the fast pace means it never loses steam, and the audience feels as much a part of the show as the performers. The enthusiasm of the cast (the show we saw starred two of the great unifiers of Japan – Tokugawa Ieyasu and Toyotomi Hideyoshi) creates a bright and lively atmosphere, and their interaction with both the audience and each other – which has a hint of Japanese manzai-style comedy – is what makes the show successful.
As the show aims to broaden interest in Japanese historical culture, the audience is free to take photos or video during the performance to share online, and afterwards audience members have the opportunity to try on some samurai armour and have their photo taken with cast members.
The Samurai & Ninja Show in Asakusa returns to Tokyo at the end of March, and is suitable for the whole family.
Kaminari Gorogoro Kaikan, 3-6-1 Asakusa, Taito-ku, Tokyo
March 29th-30th (1st 3:00pm~/2nd 7:00pm~) March 31st (1st 2:00pm~ /2nd 6:00pm~)
Tickets

:
Adults ¥3000, Children (under 12) ¥2000, Under-3s - free
Website: Samurai & Ninja Show in Asakusa
Samurai & Ninja Show in Asakusa