Every year, the city of Tokyo responds to the dark of winter by lighting up brighter than any other time of year. Check out the highlights of the city's Winter Illuminations below.
Baccarat ETERNAL LIGHTS -Yorokobi no Katachi-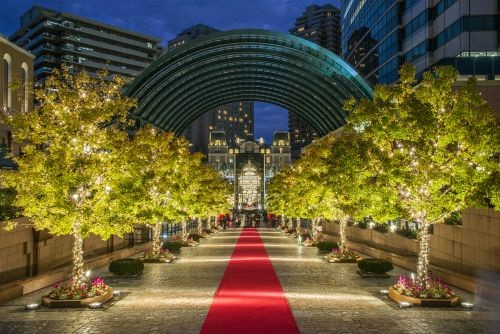 The centrepiece of the winter illuminations at Yebisu Garden Place is the Baccarat crystal chandelier, which at over 8m tall and almost 5m wide is one of the largest chandeliers in the world. Various other illuminations combine with the Western-inspired architecture to create a uniquely festive feel in Tokyo.
Ebisu Garden Place
10 minutes from Ebisu Station
7th November 2015 - 11th January 2016
Illuminations: 12:00-00:00 (Baccarat chandelier), 16:00-00:00 (Christmas illuminations)
Caretta Illumination 2015 -Canyon d'Azur-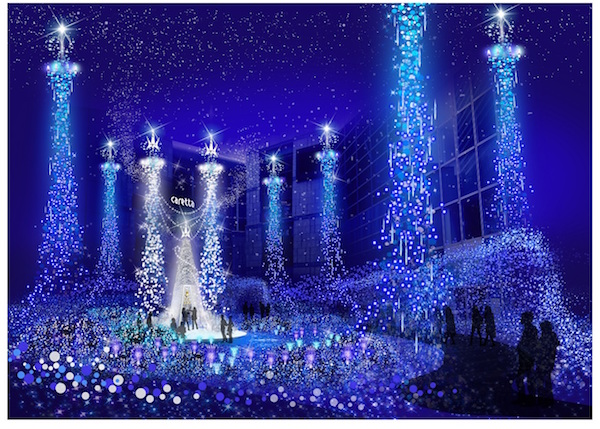 Each year, Caretta Shiodome uses blue lighting to create an ethereal atmosphere. In this 10th anniversary year, the illuminations are based on Disney's live action Cinderella film. Every hour there is a special show combining lighting and music, and there is a nearby photo spot set up to take a commemorative snap.
Caretta Shiodome
1-8-2 Higashi-Shinbashi, Minato-ku
3 minutes from Shinbashi Station
19th November 2015 - 14th February 2016
Illuminations: 17:00-23:00 (till 31st Dec.), 18:00-23:00 (from 3rd Jan.)
Christmas Projection Mapping 2015 -Venus Starium-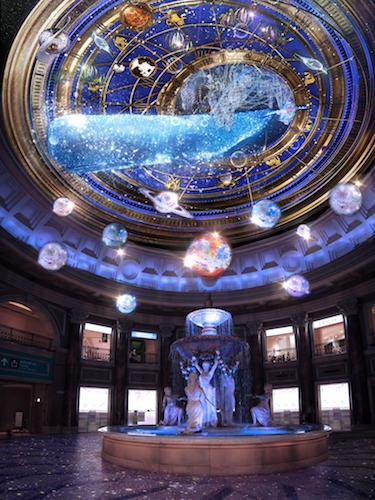 VenusFort's indoor light spectacle uses detailed 3D projection mapping on the shopping centre's faux-sky ceiling. The illuminations move in time to selected background music.
See also:
VenusFort venue info page
.
7th November 2015 - 13th March 2016
Illuminations: 12:00-close, Special shows starting at 0 minutes and 30 minutes past each hour
Tokyo Tower City Light Fantasia 2015-2016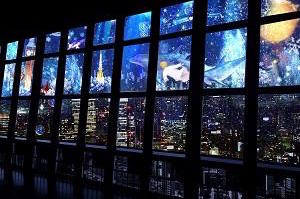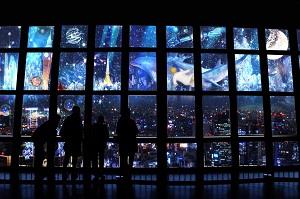 Tokyo Tower's 150m level observation deck will use 3D projection mapping to add a magical element to its already stunning night views. An 80m-long projection with be superimposed over the upper sections of the observation deck windows, creating an illusory sky over the real city.
See also:
Tokyo Tower venue info page
.
13th November 2015 - 3rd April 2016
Illuminations: 18:00-22:30 (start time will change depending on season)
Tokyo Skytree Town Dream Christmas 2015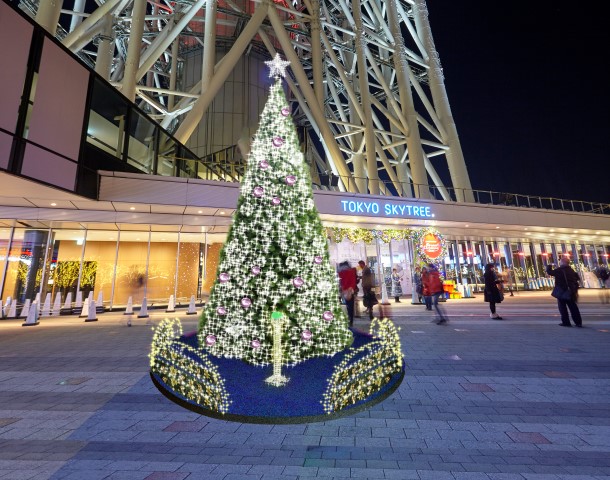 In addition to a number of other Christmas-themed fixtures, Tokyo Skytree Town will feature 3D projection mapped scenery that moves along with music by violinist Emiri Miyamoto. Skytree itself will be illuminated in one of three designs depending on the day.
See also:
Tokyo Skytree venue info page
.
Skytree Town 3D Projection Mapping: 1st-25th December (every 30 minutes from 17:30-20:00)
Tokyo Skytree Christmas Lighting: 11th November-25th December 17:00-23:00 (16:45-23:00 16th Nov-15th Dec)