Meijiza is a theatre with over 140 years of history, located in the Nihonbashi area of central Tokyo. While the venue has over the years been host to traditional forms of drama including kabuki and shinpa, and more recently to musicals and performances by enka singers, this winter Meijiza has produced a new kind of show, aiming to showcase Japanese culture in an accessible way to an international audience.



「SAKURA -JAPAN IN THE BOX-」 is a 70 minute show blending live action dance, acrobatics and musical performances along with video, animation and special effects. These elements are framed around a loose narrative about a girl who becomes lost in an alternate dimension filled with spirits from Japanese folklore. There she journeys through each of the four seasons, and as she does the audience witnesses an eclectic mix of traditional and popular culture, from geisha arts, kyogen, noh and swordplay, to anime, JPOP and "kawaii". Each segment lasts only a few minutes, and the show moves along at pace that never lets its audience grow bored.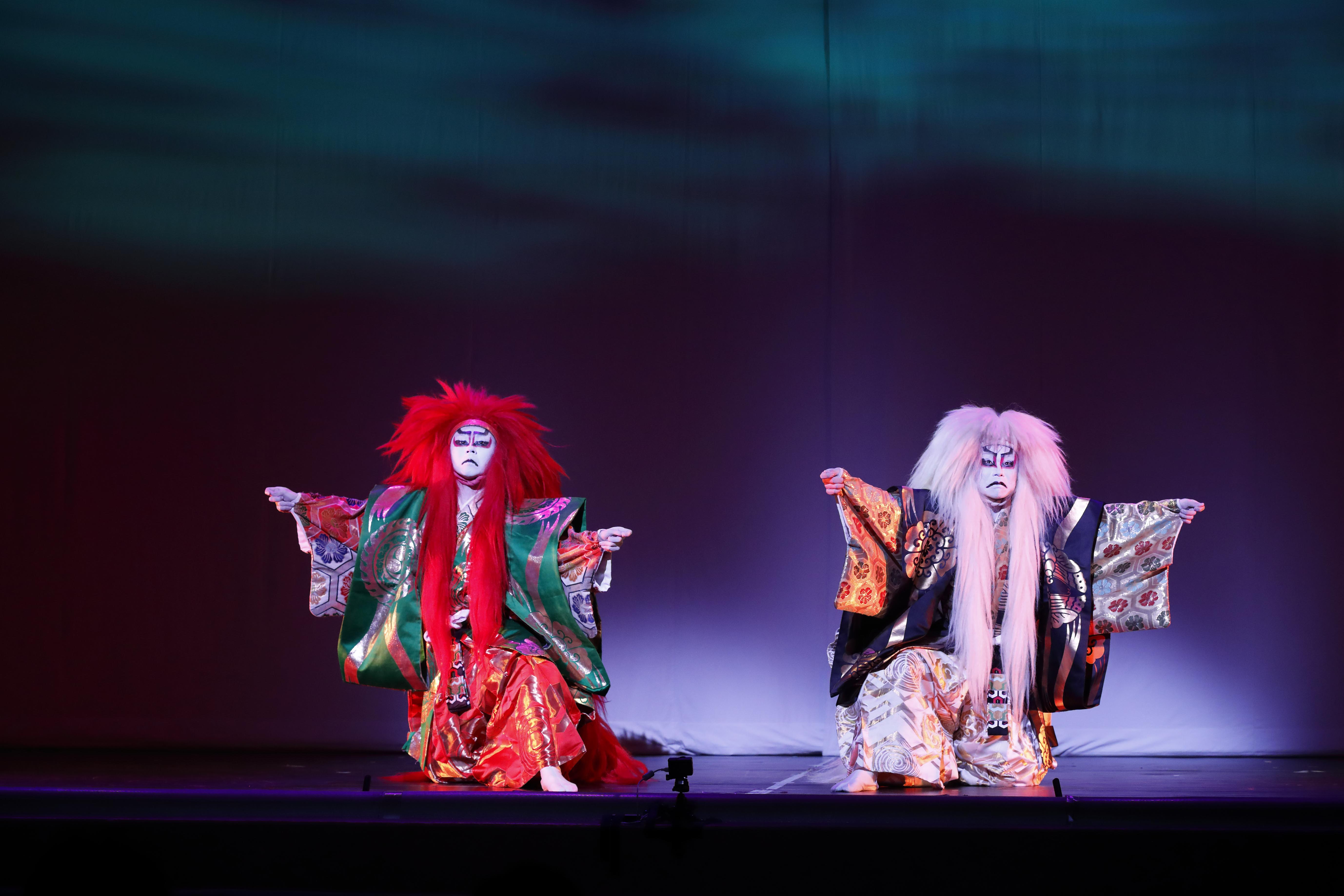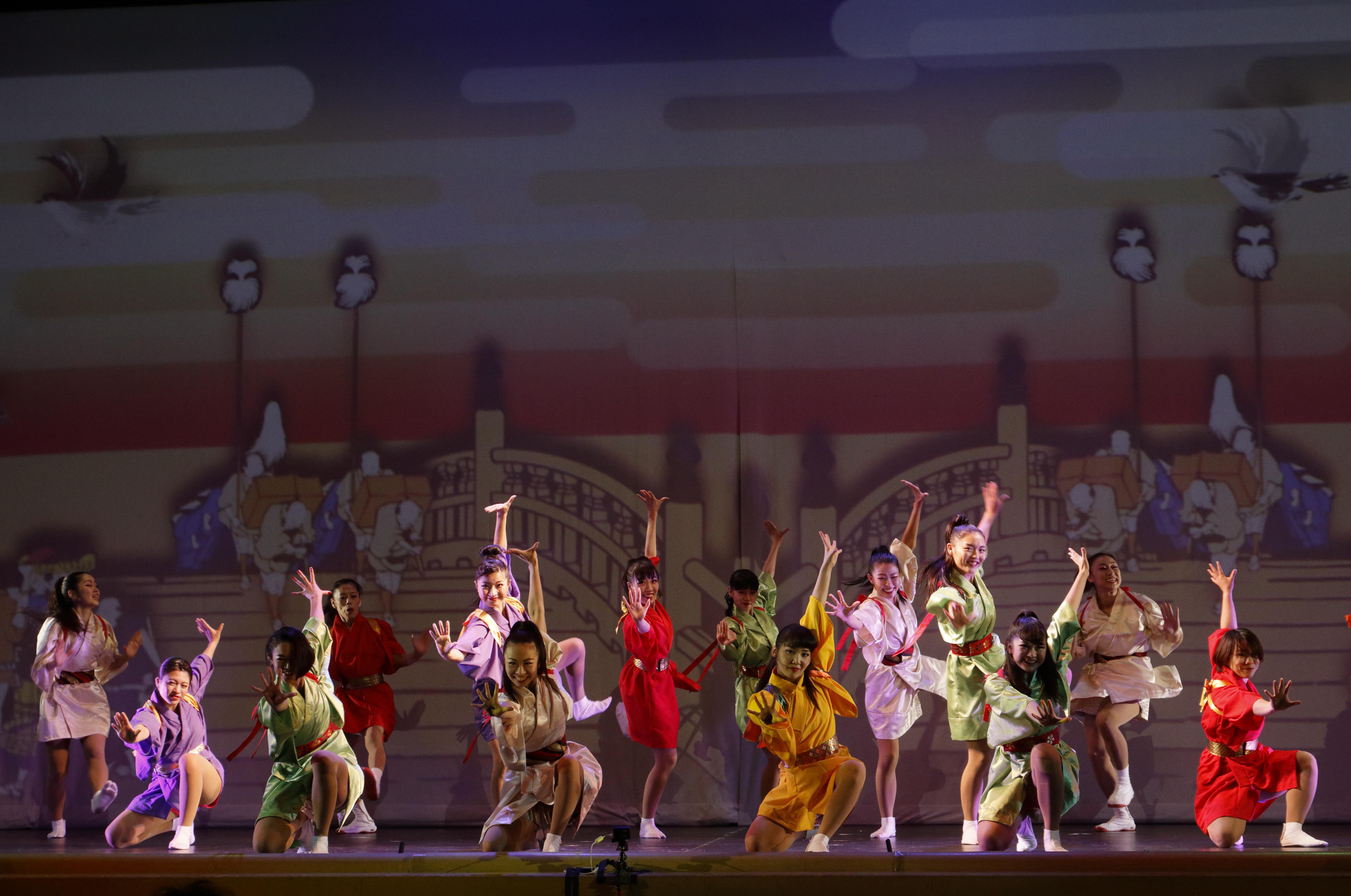 The show is designed to be enjoyed by people of all ages, regardless of Japanese ability. There is little spoken dialogue, and if you want to know the lyrics to the songs, translations are projected onto the screen behind the performers using kinetic typography. The lyrics are also available through the dedicated Sakura mobile app, developed especially for the show. The app, available for iOS and Android, can be downloaded and "synced" to the show at any time, displaying song lyrics, or adding AR effects to the camera function allowing viewers to take pictures during the performance – which they are free to do. For travellers worried about overseas data charges, Meijiza conveniently has free Wi-Fi.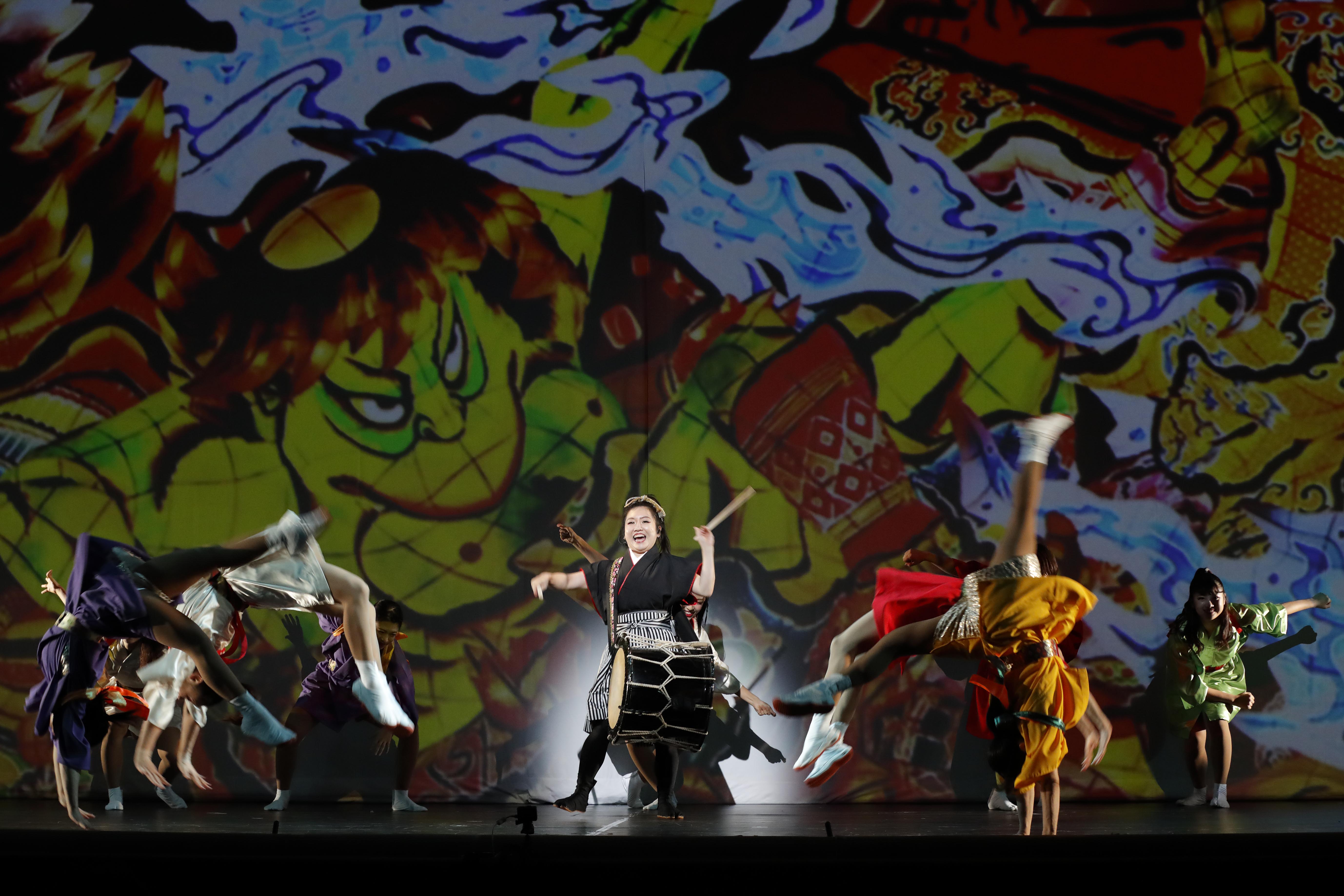 「SAKURA」 is the perfect show for anyone who wants to experience something distinctly Japanese but finds the language barriers for various cultural experiences daunting. Which is not to say that the show is for those seeking an in-depth look at traditional culture. Its goal is to entertain, not to teach – and in this, it most certainly succeeds.
Meijiza Theater
2-31-1 Nihonbashi-hamacho, Chuo-ku, Tokyo
16th January - 31st March
19:00-20:10, 20:30-19:40 (depending on the day)
Entrance fee

:
¥6000, Under-4s who can sit on guardian's lap - free
Website: 「SAKURA -JAPAN IN THE BOX-」
「SAKURA -JAPAN IN THE BOX-」