"EXPAT EXPO TOKYO 2020" is the first exhibition for expatriates in Japan.
The main objective for this event is "to create an opportunity for foreign residents to get information on products and services offered in English for their comfortable lives in Japan ".
This is in addition to supporting local businesses and building brand awareness in the expanding inbound/foreign residents' community by directing meetings with HR from foreign-affiliated companies. It also aims to contribute to globalization by supporting companies and local governments that are actively promoting the employment of foreign residents, in particularly "highly qualified foreign professionals."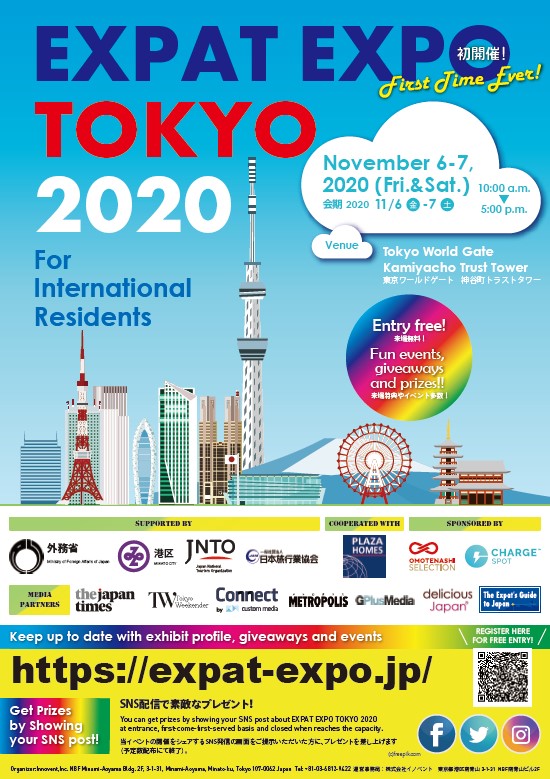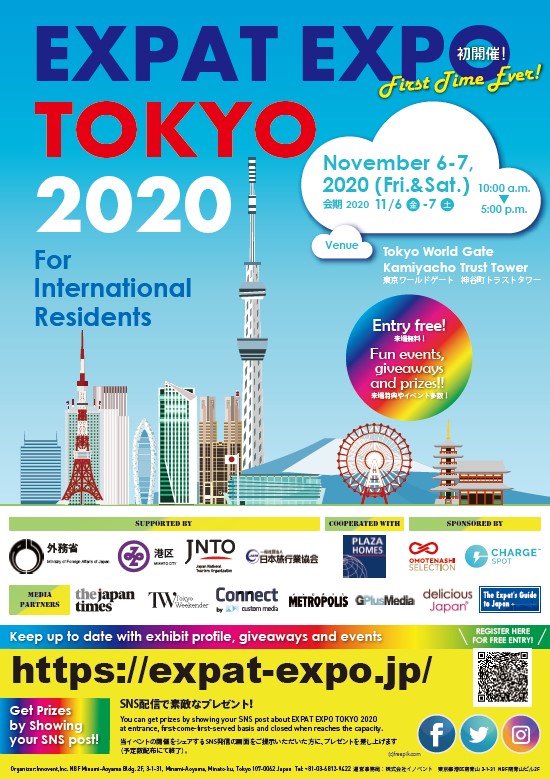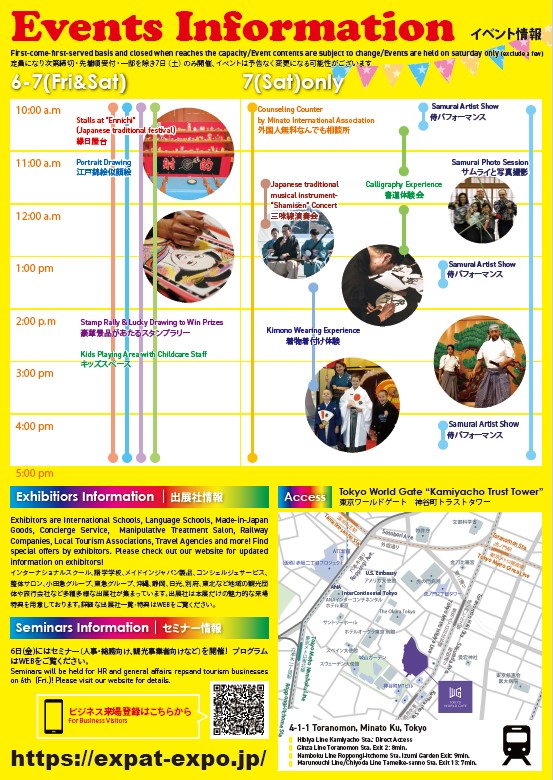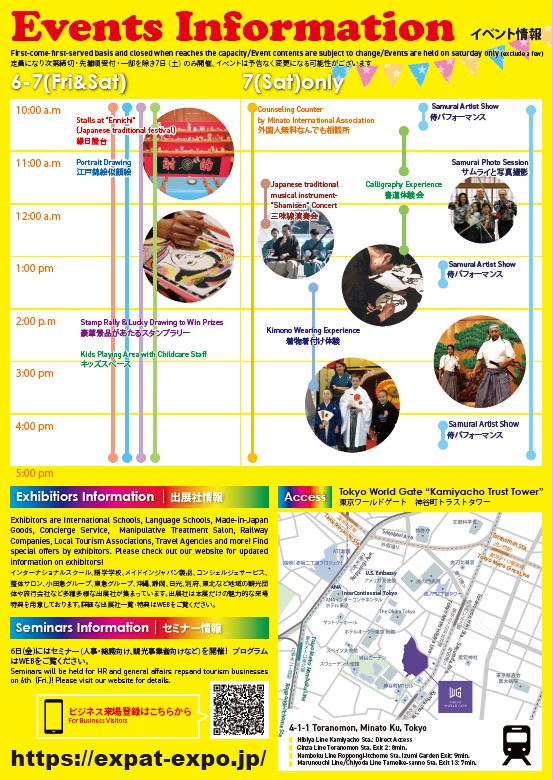 In the event
・Companies that provide various services to foreign residents gather from all over Japan.
・Seminars and panel discussions are planned to be held by specialists.
・Companies that employ foreign employees will have the opportunity to obtain information about laws and taxes.
・The Minato International Association will open "Free Consultation Center for Foreign Residents" on 7th, where you can consult about anything for free all day long.
・There will be many interesting attractions related to Japan, such as experiencing kimono dressing, calligraphy writing, photo shooting with samurai and so on. Both children and adults can enjoy.
The exhibition will be a great place to interact with other foreign residents and their families, as well as with corporate clients and HR and administrative personnel of foreign companies.
Event targets
Expatriates living in Japan and their families
Companies employing expatriates and personnel in charge of HR and administration of expatriates
*People other than the above are also welcome to participate.
Admission and participation in events are free.
Industries Planned to Participate and Entertainment Programs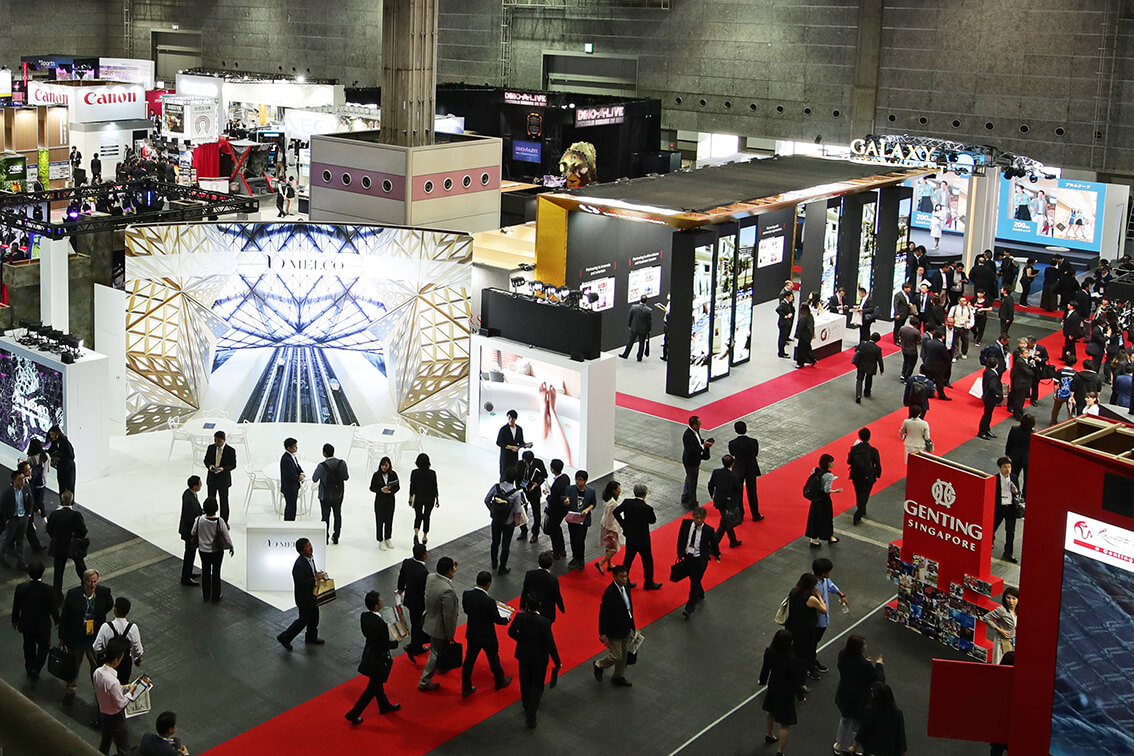 Industries planned to participate
Municipalities, organizations and companies that provide products and services to foreign residents living in Japan.
International schools, Japanese language schools, real estate, relocation, travel, tourism, railroads, shopping, concierge services, physical therapy salons, etc.
Click here for the list of exhibitors.
Industries participating in the seminar and panel discussion
Real estate industry, auditing firm, residence center, employment agency, etc.
Entertainment program
November 6-7th (both days):
Ennichi Stalls (Japanese traditional festival), Nishikie Portrait Drawing, Stamp Rally with gorgeous prizes, Kids Play Area with childcare staffs November 7th:
Free Consultation Center for Foreign Residents by Minato International Association, "Shamisen" concert, Kimono dressing experience, Calligraphy experience, Photo shooting with samurai, Samurai Performance
*Please refer to the events information on the official website for event times.
Benefits to Join EXPAT EXPO
Admission and participation in events are free.
Some companies will be providing novelty items for the visitor to their booth.
Dates and Details
Date: November 6(Fri) - 7(Sat)
Time: 10:00 - 17:00
Revenue: TOKYO WORLD GATE
Address: 4-1-1 Toranomon, Minato-ku, Tokyo (Map)
Official Website: Expat Expo Tokyo 2020
Ticket: Register from here