Art and life are intertwined this summer at Eco Edo Nihonbashi Art Aquarium, running at Nihonbashi Mitsui Hall in Tokyo. Featuring hundreds of live goldfish in uniquely shaped aquariums, the exhibition is the brainchild of Tokyo-born aquarium designer, Hidetomo Kimura. The world's only "Art Aquarium Artist", Kimura blends lighting, music and special effects to create an ethereal atmosphere and visual spectacle.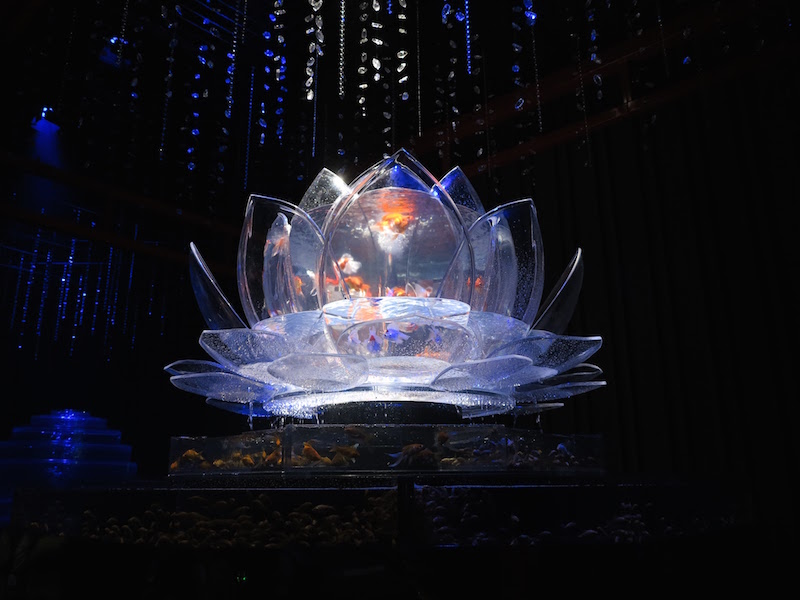 Goldfish, as the introduction to the exhibition explains, were first created in China over a thousand years ago. Bred from a variety of carp featuring a colour mutation, goldfish were the first fish to be bred specifically for decorative purposes. With this as his inspiration, Kimura designs his aquariums to elevate the concept of goldfish from decoration to art.
In addition to the standard exhibition, from 7pm onwards the event becomes a "Night Aquarium", with different music and lighting, and a drinks bar. On some evenings the exhibit will also be hosting live DJ sets and traditional dance performances.
If you're looking for a unique artistic experience, look no further!
Visit the official site for more information.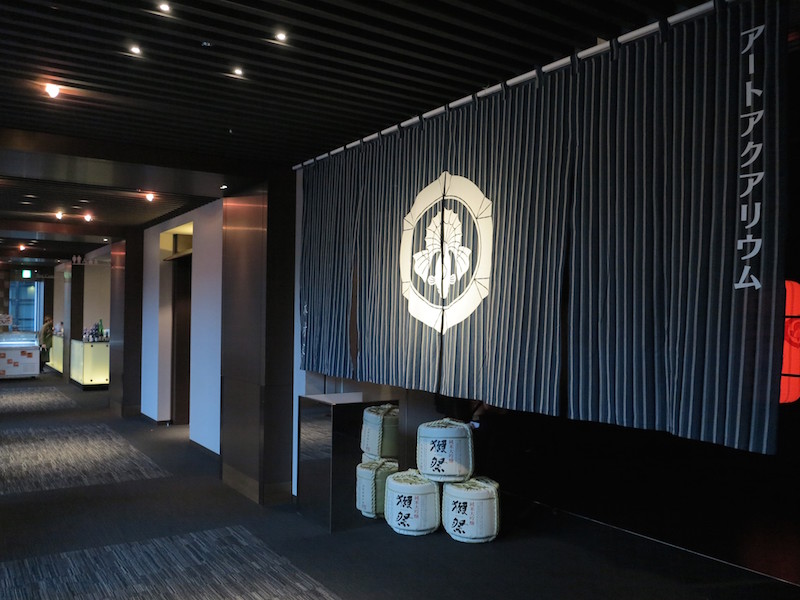 The entrance to the exhibit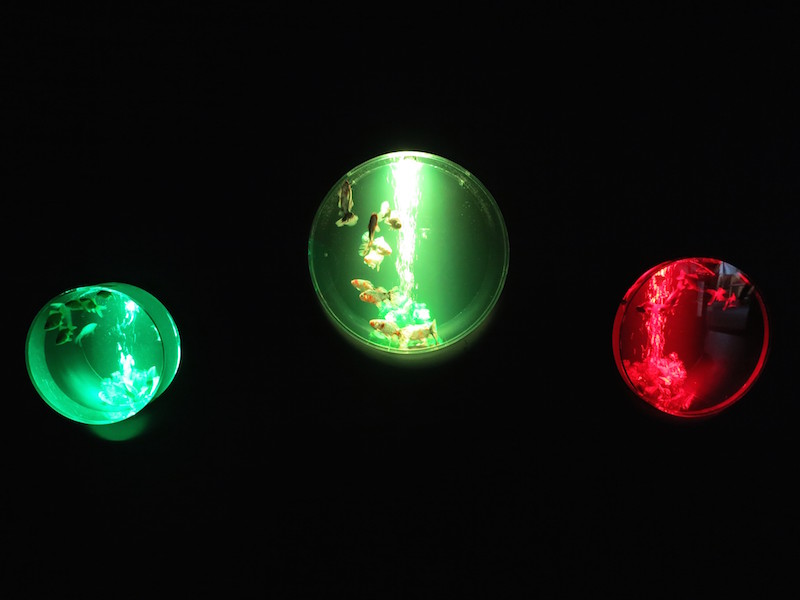 The fish themselves come in a range of colours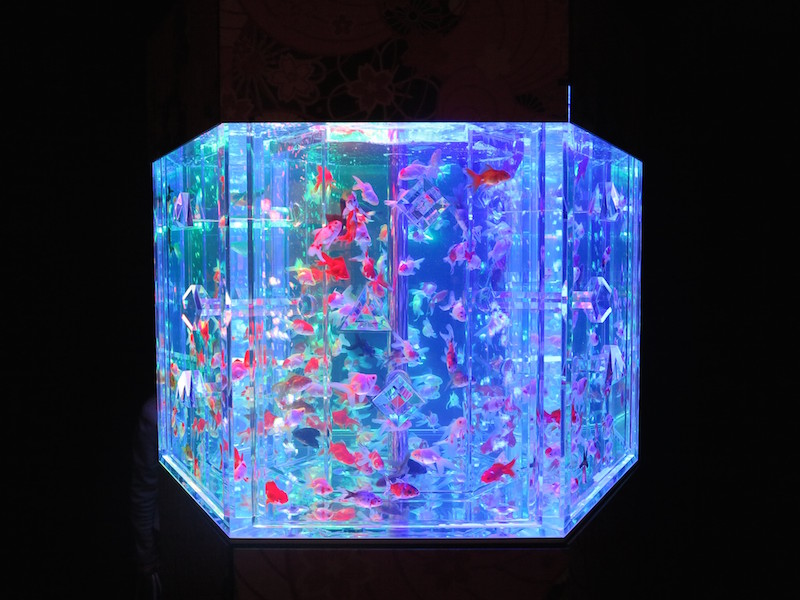 Hundreds of goldfish make up each exhibit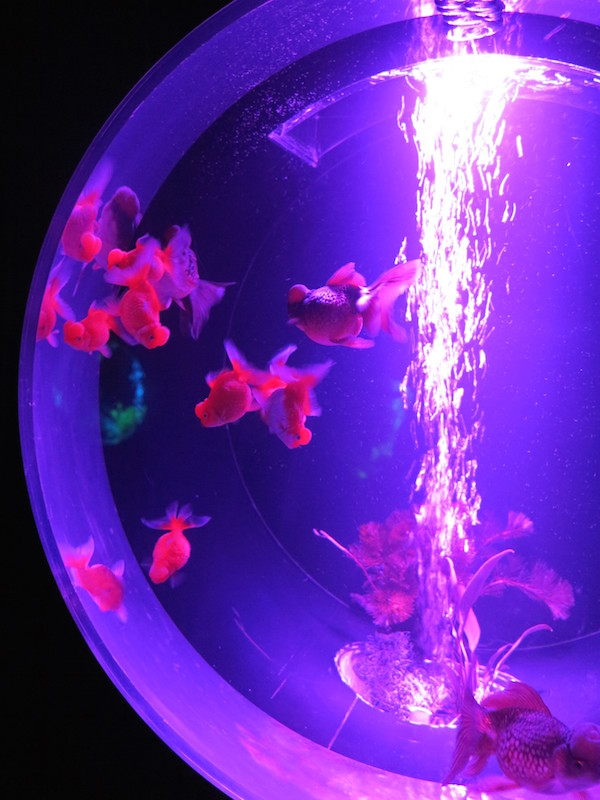 The fish themselves come in a range of colours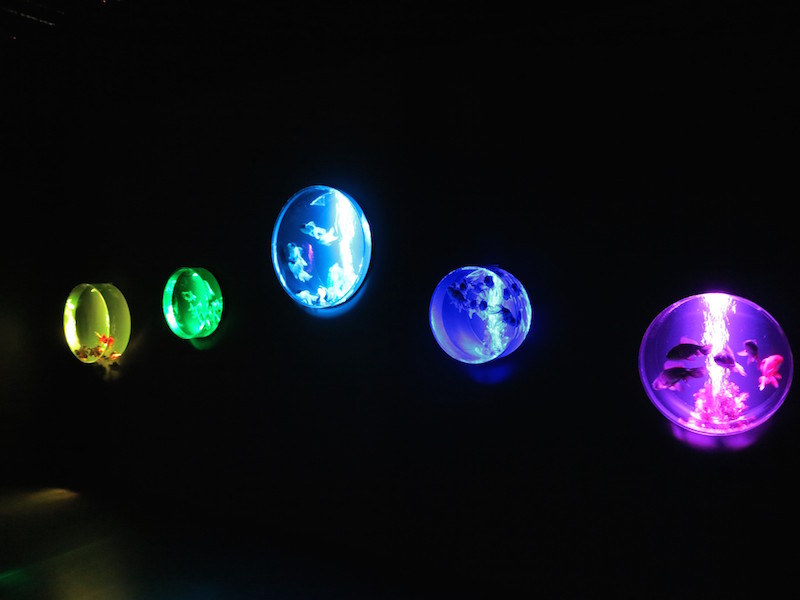 The colours change over time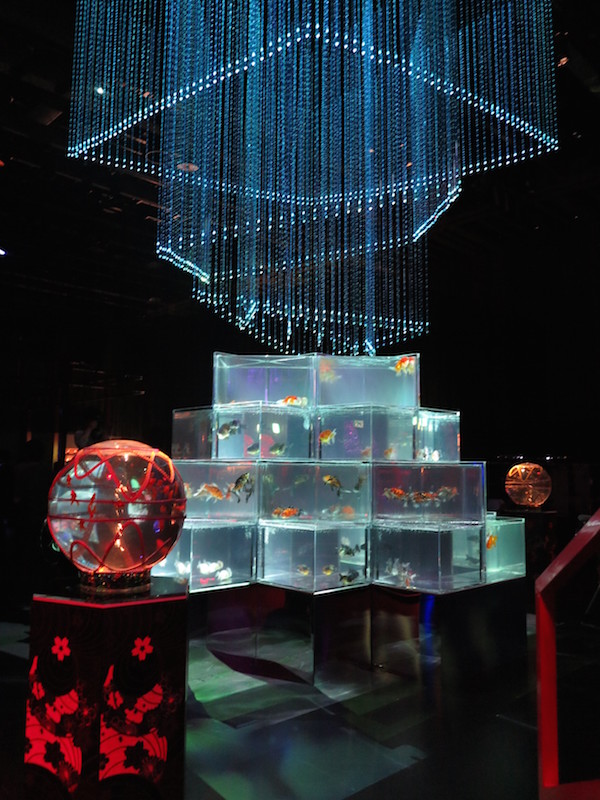 The pieces have different themes. The theme of this display is "Infinity"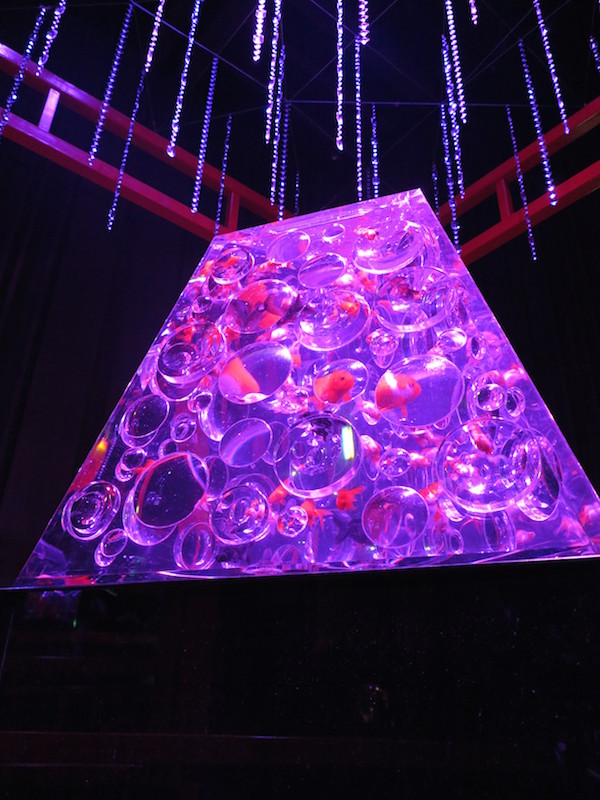 Curved glass is used to distort the image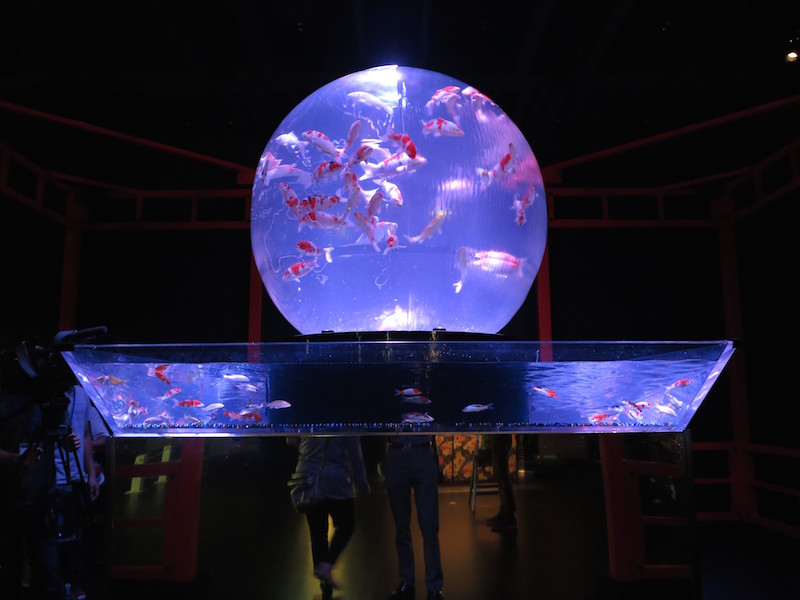 This display includes carp, the ancestor of the goldfish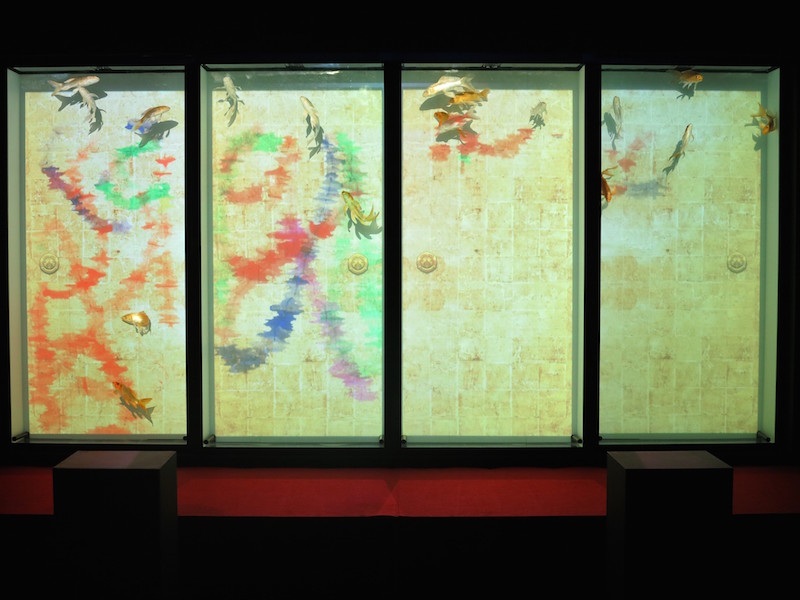 As the goldfish swim, images are projected along their path

ECO EDO Nihonbashi Art Aquarium 2015
~Edo, Coolness of Kingyo~ & Night Aquarium
Nihonbashi Mitsui Hall, Coredo MuroMachi 4F-5F
Nihonbashi Muromachi 2-2-1, Chuo-ku, Tokyo
10th July - 23rd September
11:00-19:00 (Art Aquarium), 19:00-23:30 (Night Aquarium)
Entrance fee

:
Adults ¥1000, Children (elementary school age) ¥600, Under-4s - free
ECO EDO Nihonbashi Art Aquarium 2015<br />~Edo, Coolness of Kingyo~ & Night Aquarium