Despite the ubiquity of temples and shrines all over the country, the Japanese people tend to hold rather casual spiritual beliefs. However, there is one spiritual event that virtually everyone takes part in at the start of the year, and that is hatsumōde (初詣). Hatsumōde is the first visit of the year to a shrine or temple. Many people make this visit after midnight on the 31st, and huge crowds gather at the larger shrines, such as Tokyo's Yasukuni Shrine and Meiji Jingu.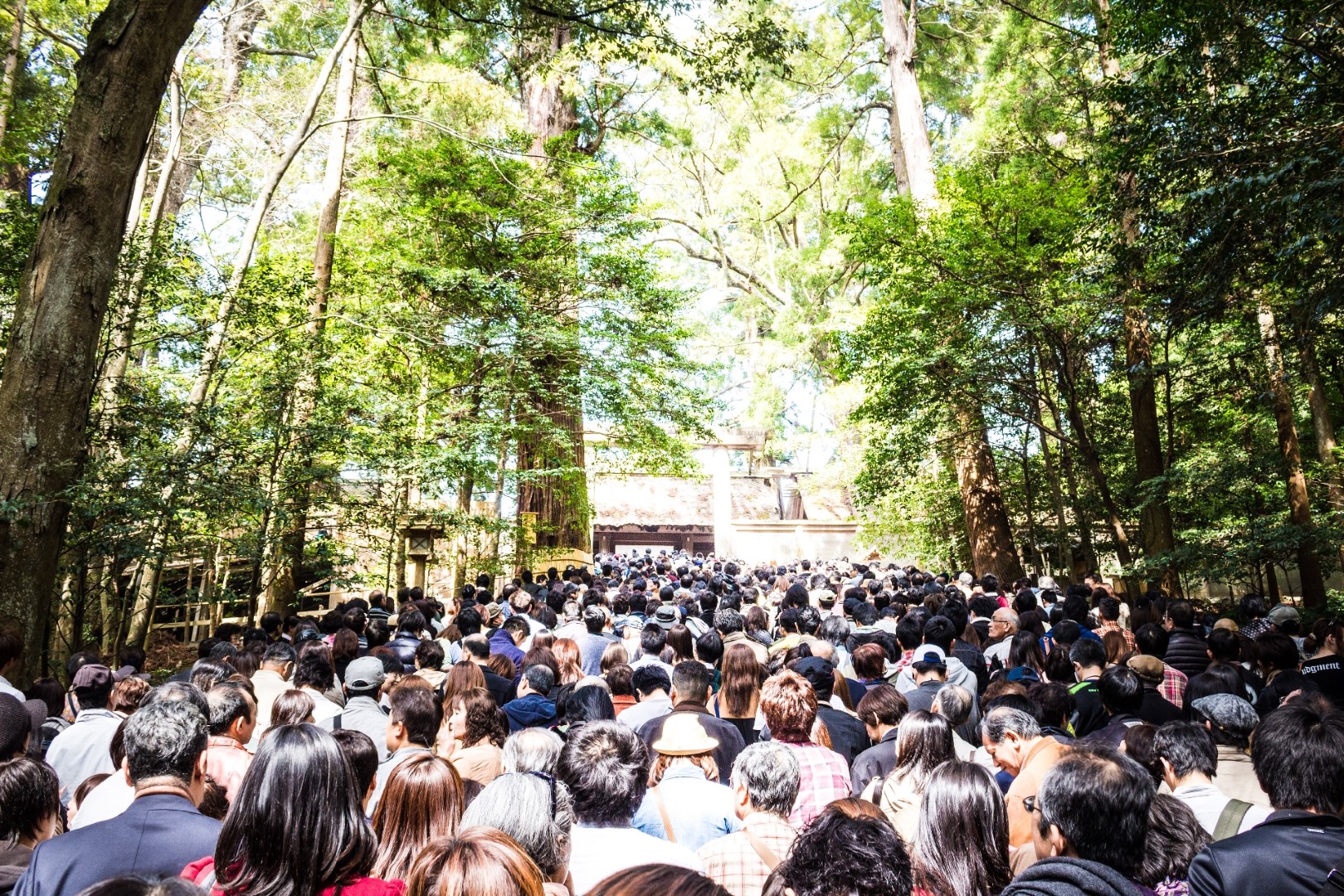 Most shrines and temples offer omikuji (御神籤) fortune slips, and it is common to buy one to predict your luck for the year ahead. Generally omikuji cost around ¥100, and you draw a number at random which you exchange for a corresponding fortune. On the paper slip is written your overall level of fortune (for which there are 5-7 different levels), and more specific information about your prospects in various areas of life, including work, romance and health. Good fortunes are often kept, while bad ones may be tied up at a designated spot at the temple or shrine in order to pray for better fortune. Some larger temples and shrines have omikuji in English.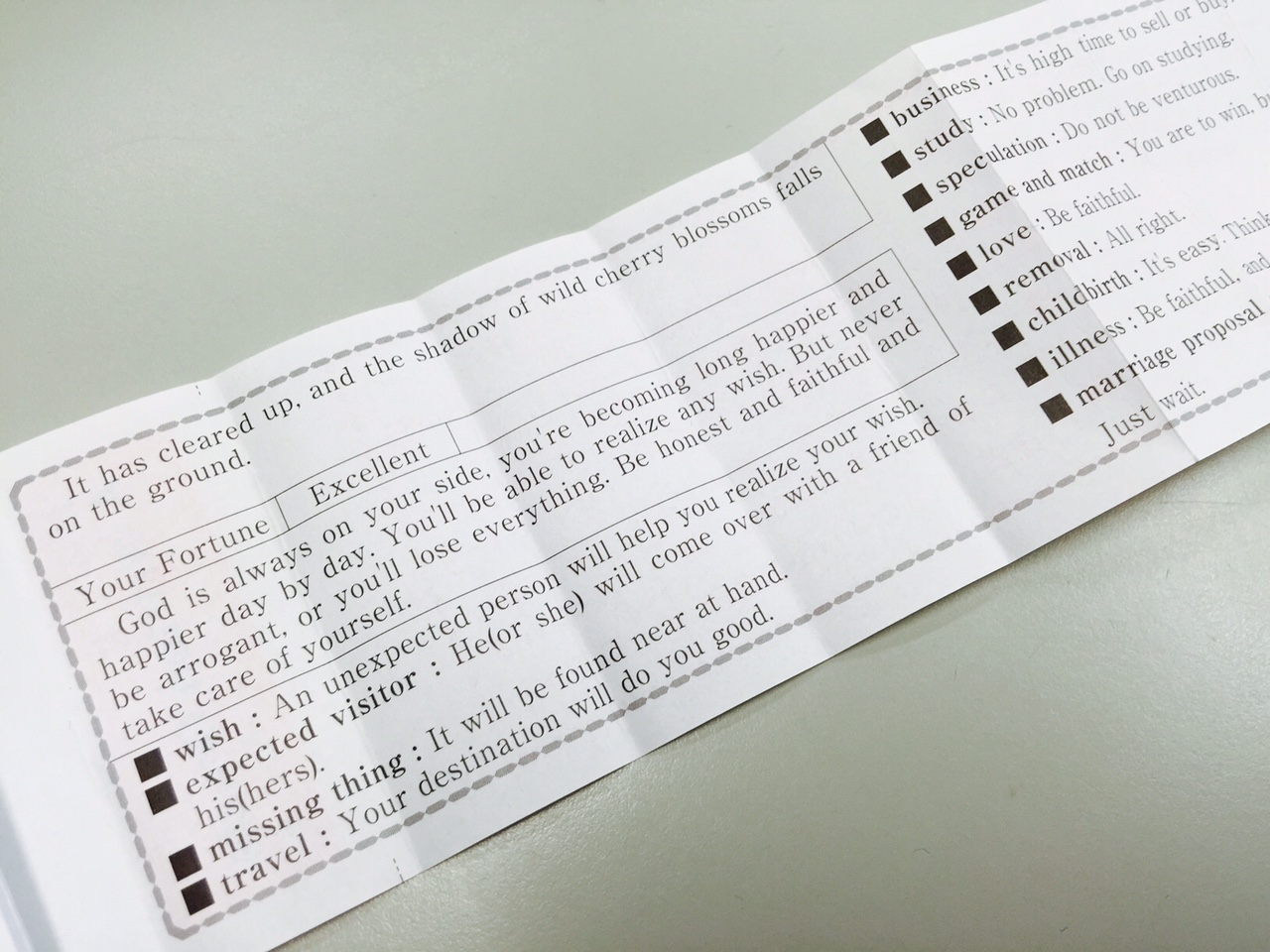 Those who don't do hatsumōde after midnight on the 31st typically make their visit between the 1st and the 3rd of January, when most people are off work. If you haven't made a temple or shrine visit yet, here's a step-by-step guide on how to do it:
Bow before the "torii"
When entering a shrine, it is traditional practice to bow before the torii (shrine gate), though this custom is not observed so often nowadays.
Wash your impurities away at the "temizuya"
Before approaching the main shrine building, you should wash at the "temizuya" water basin. With the ladle in your right hand, pour water into the left hand to clean it, then switch the ladle to your left hand to wash the right.. With both hands washed, pour more water into the left hand again and transfer it to your mouth to rinse it (this water should be spat out outside of the basin). You should then wash your left hand once more before the ladle is cleaned and put back.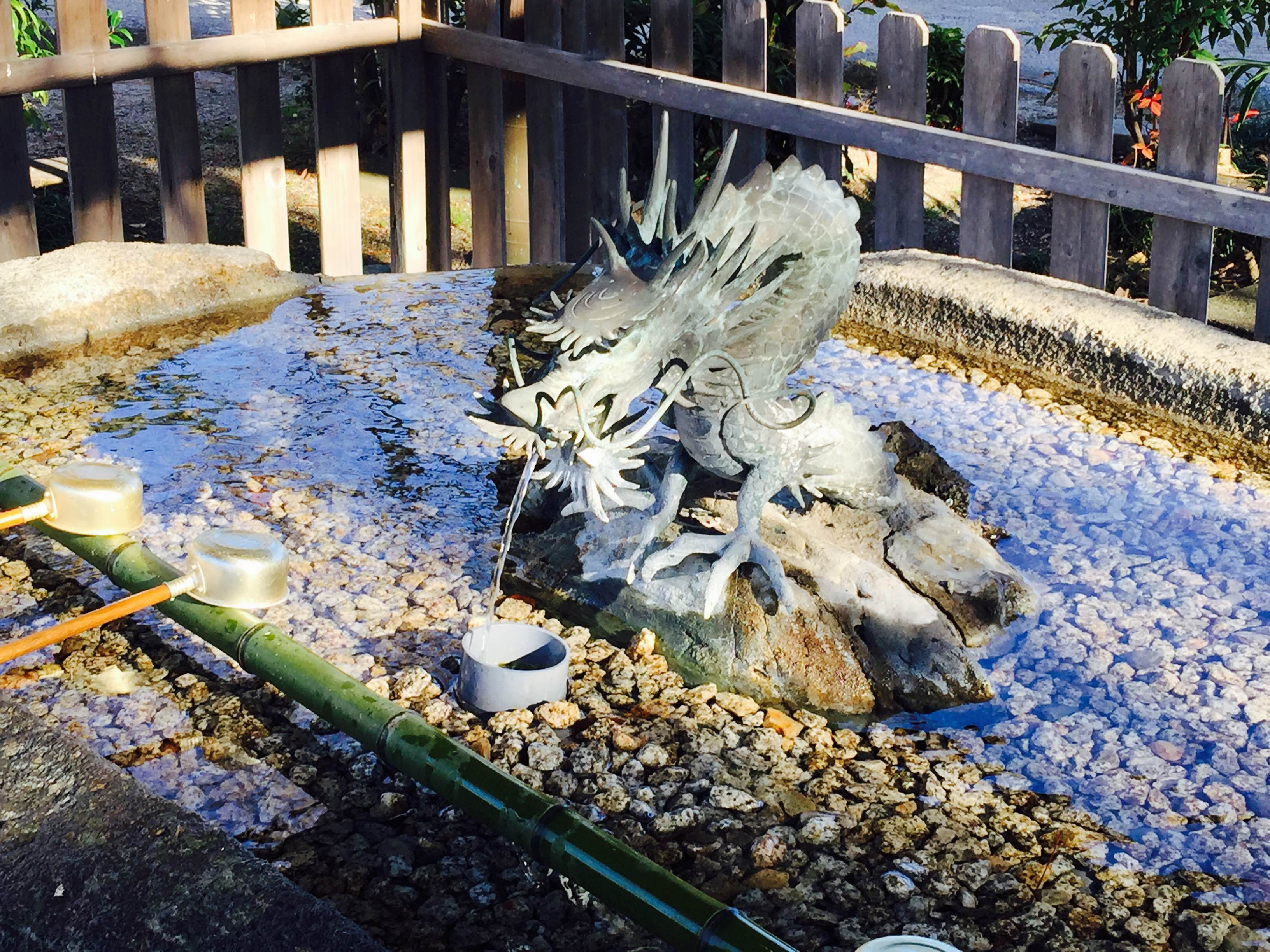 "saisen" for good fortune
An offering of money is made to a container in front of the main shrine. It is common to use denominations of ¥5, as the Japanese for this amount is pronounced the same as the word for fortune ("goen").
the usual way to worship at the shrine
In front of the shrine, bow twice, clap twice, then bow once more. In the case of a Buddhist temple, instead of clapping you should ring the temple bell, if there is one. If not, you should hold your hands together silently for a moment.
If you're looking for a quiet place for hatsumōde in the city, consider Zojōji Temple in Shiba Park near Tokyo Tower (pictured below). Despite its central location, it rarely gets overcrowded in the New Year rush and you can take your time over your visit. On the temple grounds you might see what's known as "saru mawashi" (猿回し), a performing monkey show.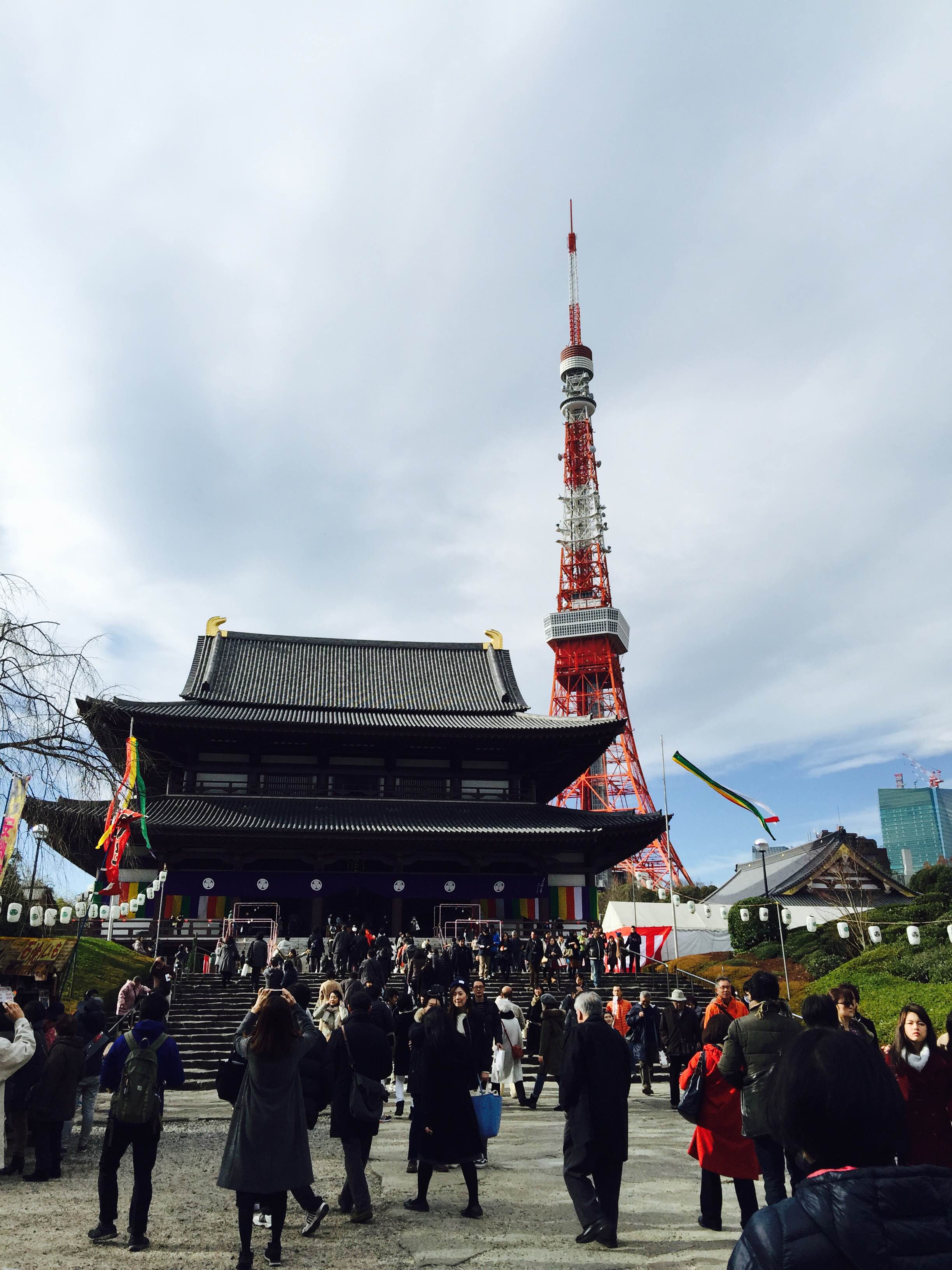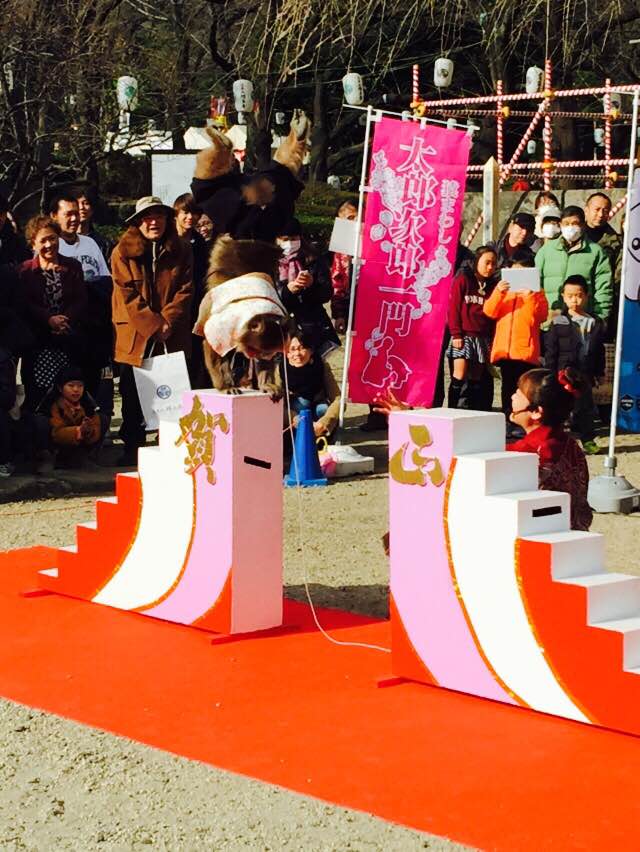 However, no matter where you are in Japan, you're never too far from a shrine, and smaller places like Mie Prefecture's Toride Shrine (pictured below) may offer a more intimate, contemplative atmosphere.