You can drive using a foreign license with an International Driving Permit or an official translation (depending on your country) for the 1st year, but you must get a Japanese driver's license after the 2nd year. To transfer to a Japanese driver's license, you need to submit the required documents to your Prefectural Driver's License Center in person. In theory, applicants must pass an eye test, written test and driving test to obtain a Japanese license. However, certain nationalities are exempt from the written and driving tests if they fulfil certain criteria.
Driving with a Foreign License
Foreign nationals in Japan can drive for up to one year with a foreign license if they fulfill either of these conditions:
They hold an International Driving Permit issued by one of the 97 designated territories (please see the Tokyo Metropolitan Police Department website below for details)
They have an official translation of their license, and the license was issued in one of the following territories: Belgium, France, Germany, Monaco, Switzerland and Taiwan
Converting to a Japanese License
If you have a valid foreign license, you can convert to a Japanese license only if you can show that you stayed in the country where you obtained the license for three months after you obtained it. If you are unable to do this, you may be required to apply for a new Japanese license. See below for information on driving schools in Japan.
All applicants for a conversion of license will be required to undergo an eye test. Written and practical tests are required for most nationalities, but applicants from the following 29 territories are exempt: Australia, Austria, Belgium, Canada, Czech Republic, Denmark, Finland, France, Germany, Greece, Iceland, Ireland, Italy, Korea, Luxembourg, Monaco, the Netherlands, New Zealand, Norway, Portugal, Slovenia, Spain, Sweden, Switzerland, Taiwan, the United Kingdom, Hungary, Poland and USA(Colorado, Hawaii, Maryland, Ohio, Oregon, Virginia, Washington).
Here is a list of the documents required:
Application form (available at the center).
A valid driver's license (official documents may be required if the license was renewed within the last 3 months, and does not state when it was first obtained).
Passport (previous passports will be required if the current one does not prove that you have stayed in the country where you obtained the license for at least 3 months).
A copy of your residence record (jūminhyō / 住民票), obtainable at your local municipal government office.
A translation of your driver's license prepared by your embassy or the JAF (Japan Automobile Federation).
Resident card or alien registration card. (Read about resident cards and alien registration cards.)
1 photo (3.0cm x 2.4cm) taken within the last 6 months.
Application fee. (The fee can vary according to the type of license. Check with your local driver's license center.)
Japanese License Renewal
Japanese driver's licenses must be renewed every few years. The validity period of the license is 3 years for new drivers and for drivers who incurred penalty points on their previous license, and 5 years for drivers who avoided incurring points. The expiration date of your license is always set as one month after your birthday, and you can apply up to two months before that date. In addition to a renewal fee and an eye test, you will be required to attend a lecture on road safety. Though there is no test on the contents of this lecture, you will be expected to appear awake and alert throughout or risk being disqualified.
Failing to renew your license and continuing to drive after it expires can result in a fine and disqualification from driving, so be sure to check the date displayed on your license.
Useful Resources for Driving in Japan
Tokyo Metropolitan Police Department Driver's License Telephone Service… Provides information regarding applications for driver's license.
03-5463-6000

(24 hours)
For 24 hour road service, contact JAF. They offer translation services for license transfers, and sell guidebooks on driving rules in Japan.
0570-00-2811

(customer service)
License Transfer Locations
Fuchu Driver's License Center
042-362-3591
|
3-1-1 Tama-cho, Fuchu-shi
Samezu Driver's License Center
03-3474-1374
|
1-12-5 Higashi-Oi, Shinagawa-ku
Koto Driver's License Center
Koto can only transfer licenses for persons from countries that are exempt from the driving test.
03-3699-1151
|
1-7-24 Shinsuna, Koto-ku
Driving Schools
For those who wish to obtain a driver's license in Japan, or need to take a driving test for license transfer, there are driving schools offering courses in English as well as courses for license transfers.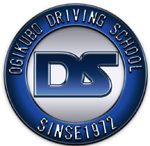 Driving school with 30 years' experience teaching expats to drive in Japan. Their English-speaking teachers provide instruction on driving and road rules in a polite and friendly manner. The office staff also speak English, so don't hesitate to call!
Read more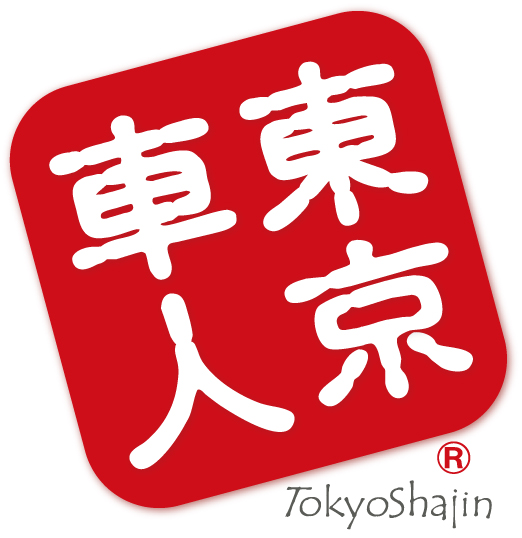 The best driving experience for learners.
English speaking instructors and support staff available to meet drivers' needs and provide an enjoyable learning experience. Graduate support and practice lessons offered free of charge.
03-5716-5888 (Futako-Tamagawa)
03-3416-7160 (Seijo)
03-5372-0024 (Shakujii)
042-396-9540 (Akitsu)
045-532-2855 (Tsunashima)