Tokyo Central Japanese Language School (TCJ)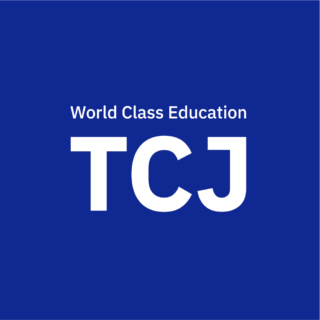 Tokyo Central Japanese Language School (TCJ) in Shinjuku, Tokyo, provides high quality and optimal Japanese language lessons for diplomats, expatriates and other businesspersons, as well as their families and spouses.
The reason TCJ says their classes as "high quality" and "optimal" comes from three strengths.
The Three Strengths of TCJ
1. Quality & Reliability
TCJ is a large Japanese language school with more than 30 years of history and experience. TCJ is one of the top Japanese language schools in Japan in terms of training Japanese language teachers. TCJ has the expertise to train Japanese language teachers in-house and has a large number of excellent teachers to provide learners with a high-quality Japanese language education.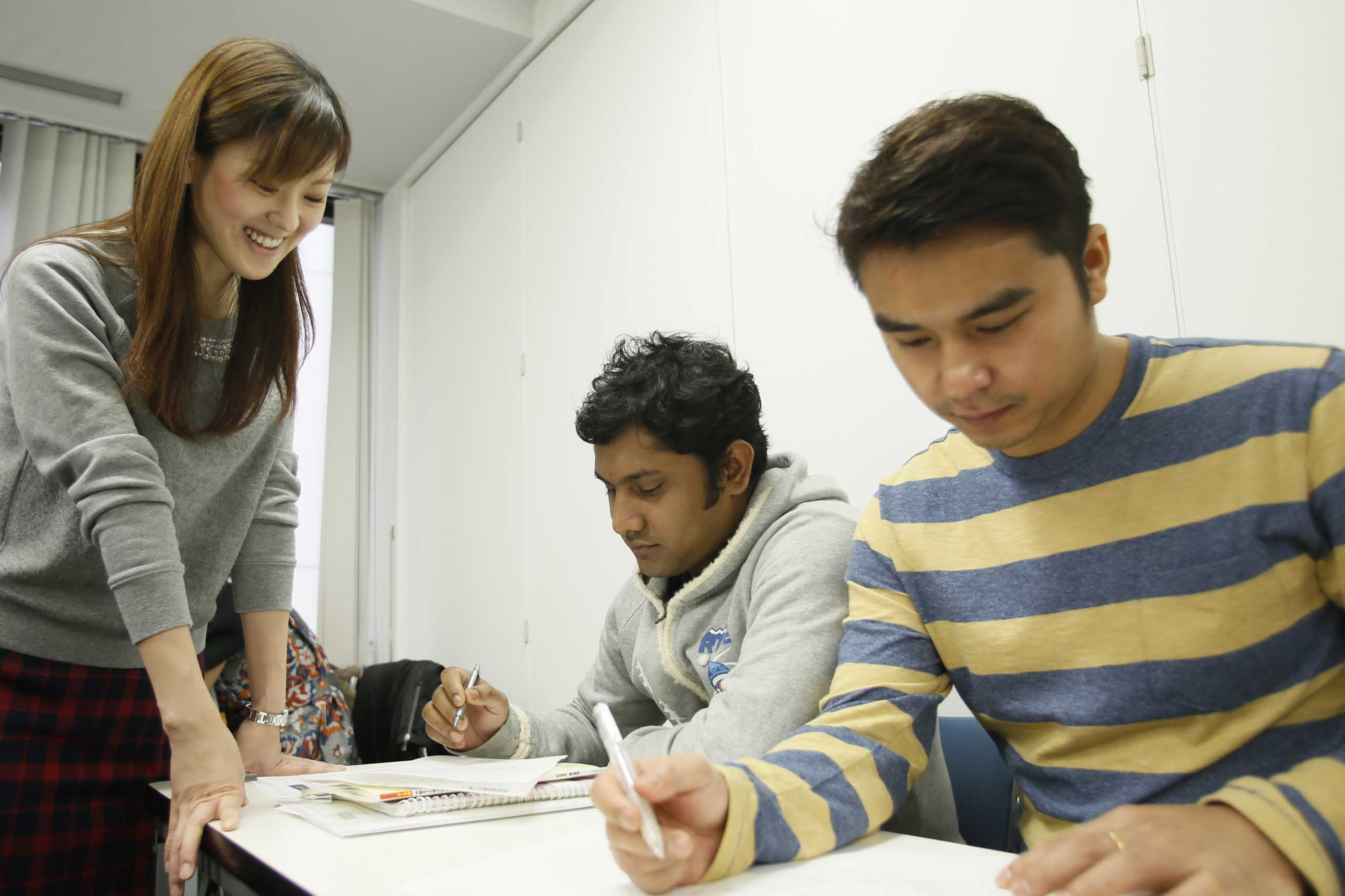 2. Communication-Oriented Education
TCJ focus on the communication skills of speaking and listening that are most required at school and at work. It has established a reputation as the best place to improve your communication skills.
3. Course Diversity
Everyone has different goals for studying Japanese. TCJ allows learners to choose the course and classes that best suit their needs and time.
All the courses and the classes allow learners to choose whether to participate class session in school or online.
Introducing Classes
1. Business Class
High quality lessons to help you find a job, change and enhance your career.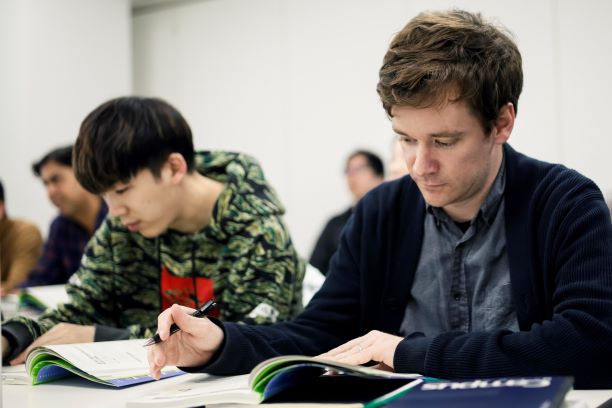 Acquisition of business manners and skills
In addition to frequently used grammar and phrases, you will also learn basic business manners and Japanese expressions used in business that are necessary in Japan.
You can also learn skills that are useful at the workplace and in job hunting activities, such as writing emails and documents.
JLPT and BJT Business Japanese Proficiency Test
From the Pre-Intermediate level onwards, you will not only study about the JLPT, but also about the content of the BJT Business Japanese Proficiency Test.
Getting a high score on this test can be used as an opportunity to promote yourself in various situations such as job hunting, as well as internal promotion.
2. Light Standard
Learn the Japanese language for daily life
Lessons are three times per week, and you can learn from basics slowly until N4 level in a year and a half term. You will comprehensively learn the Japanese language, manners, culture, and other skills necessary to live and work in Japan. You can build a foundation for a secure and fulfilling life in Japan.
3. Standard Class
Learn and improve your Japanese language skills.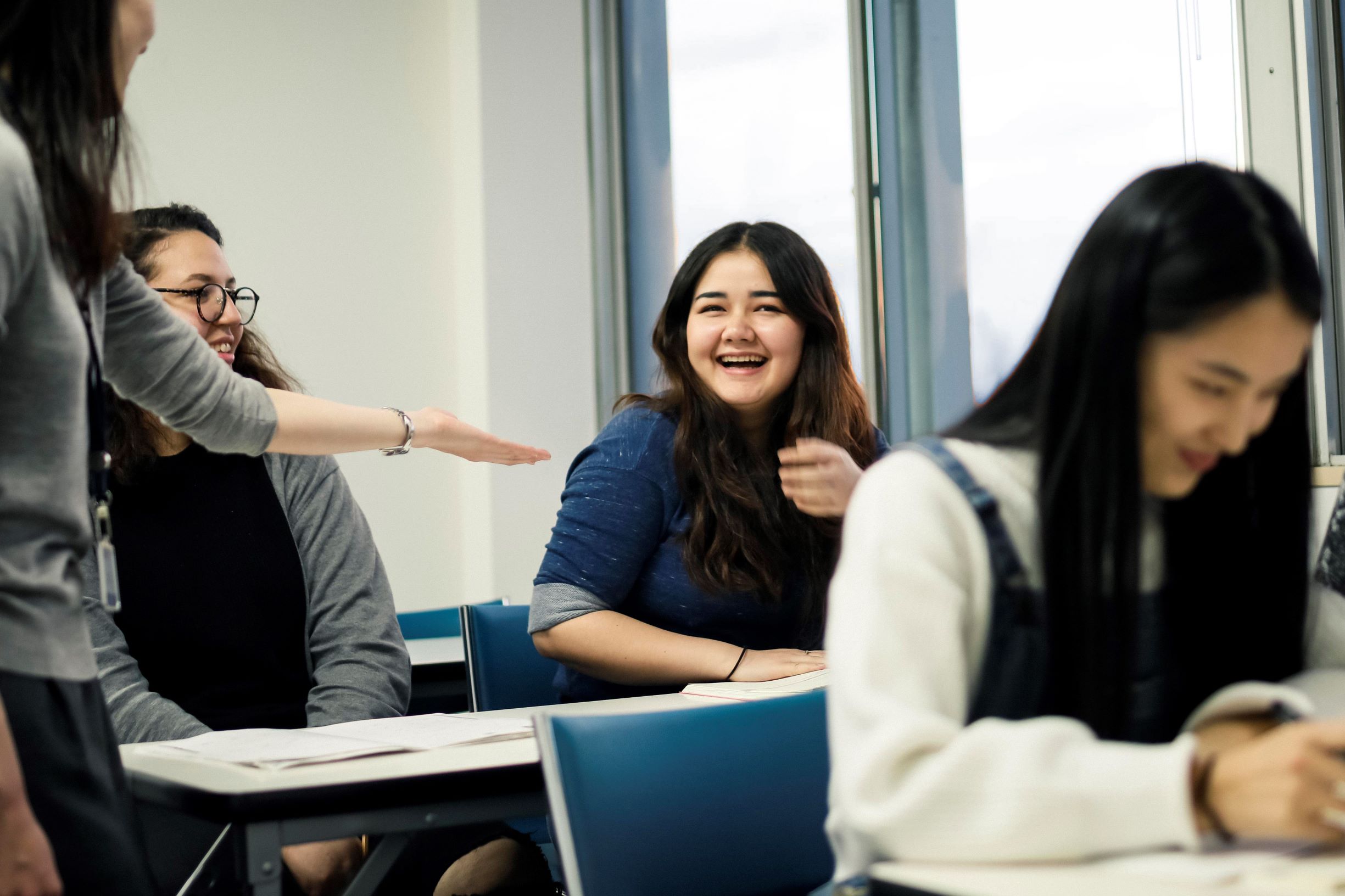 Learn the four skills in a balanced
By learning the four skills, speaking, listening, writing and reading, in a well-balanced manner, you can continuously improve your Japanese language skills.
Classes by Japanese language level
You will be divided into classes according to your Japanese language level and create a class curriculum that meets your objectives.
4.VIP Private Lesson
One-on-one lessons with carefully selected professional Japanese language teachers.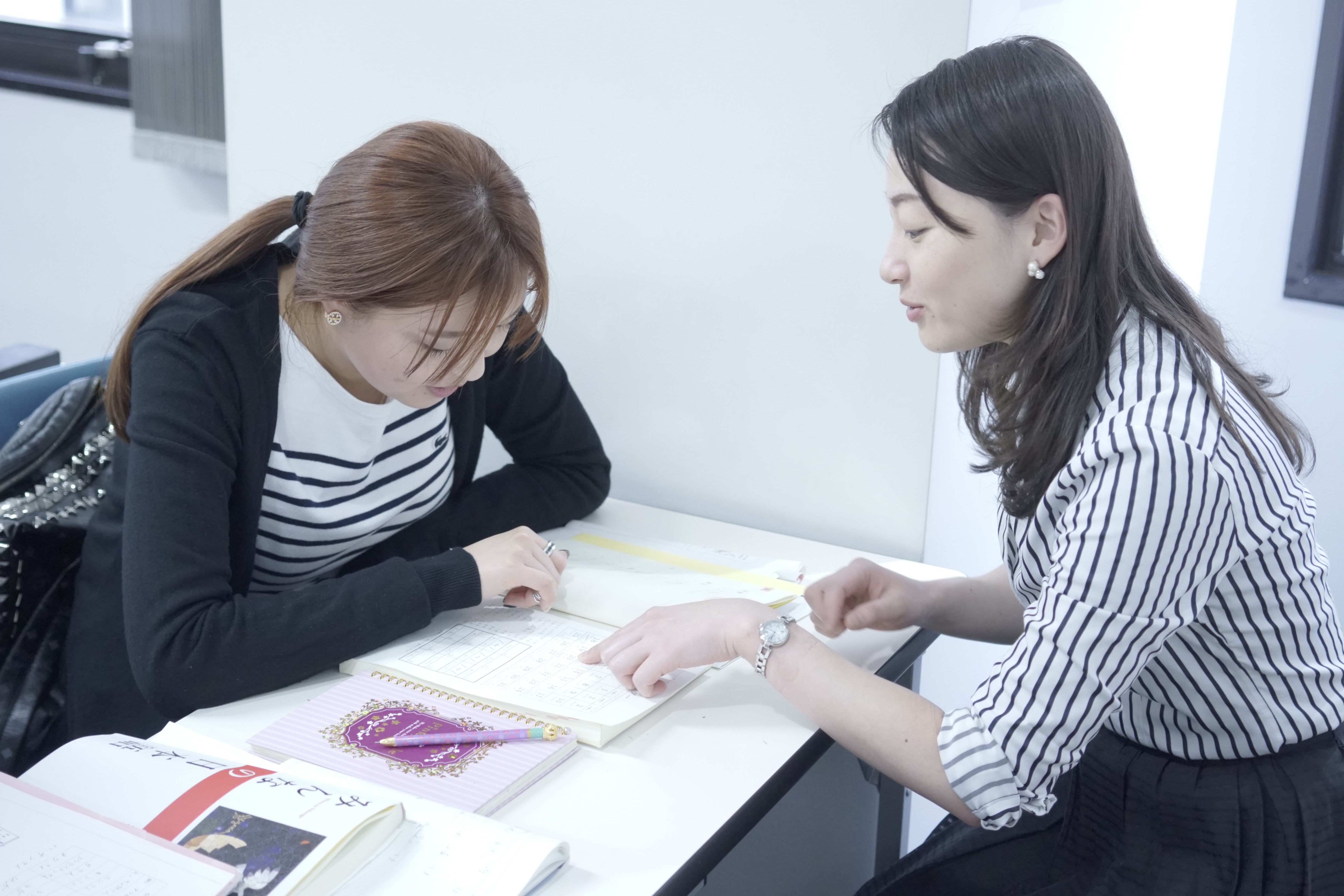 Faster pace than a normal private lesson
The class will help you to improve in grammar, vocabulary and conversation skills to meet your own needs to improve Japanese skills quickly. You can learn at a faster pace than in a typical private lesson.
VIP support
You specify the day and time you want to learn and work out a schedule with your teacher. A high-level, professional Japanese language teacher will work closely with you.
5. Speed learning private lessons
High quality coaching lessons committed to results.
A short, intensive 3-month lesson plan
A study curriculum created to complete 24-hour face-to-face classes plus 252 hours of self-study and coaching in 3 months. This can be adjusted to suit your needs.
Daily Support
Providing learning follow-up and coaching support via chat and online meetings, your questions in learning will be solved on the day.
6. Group lessons
Small group lessons with outstanding learning results.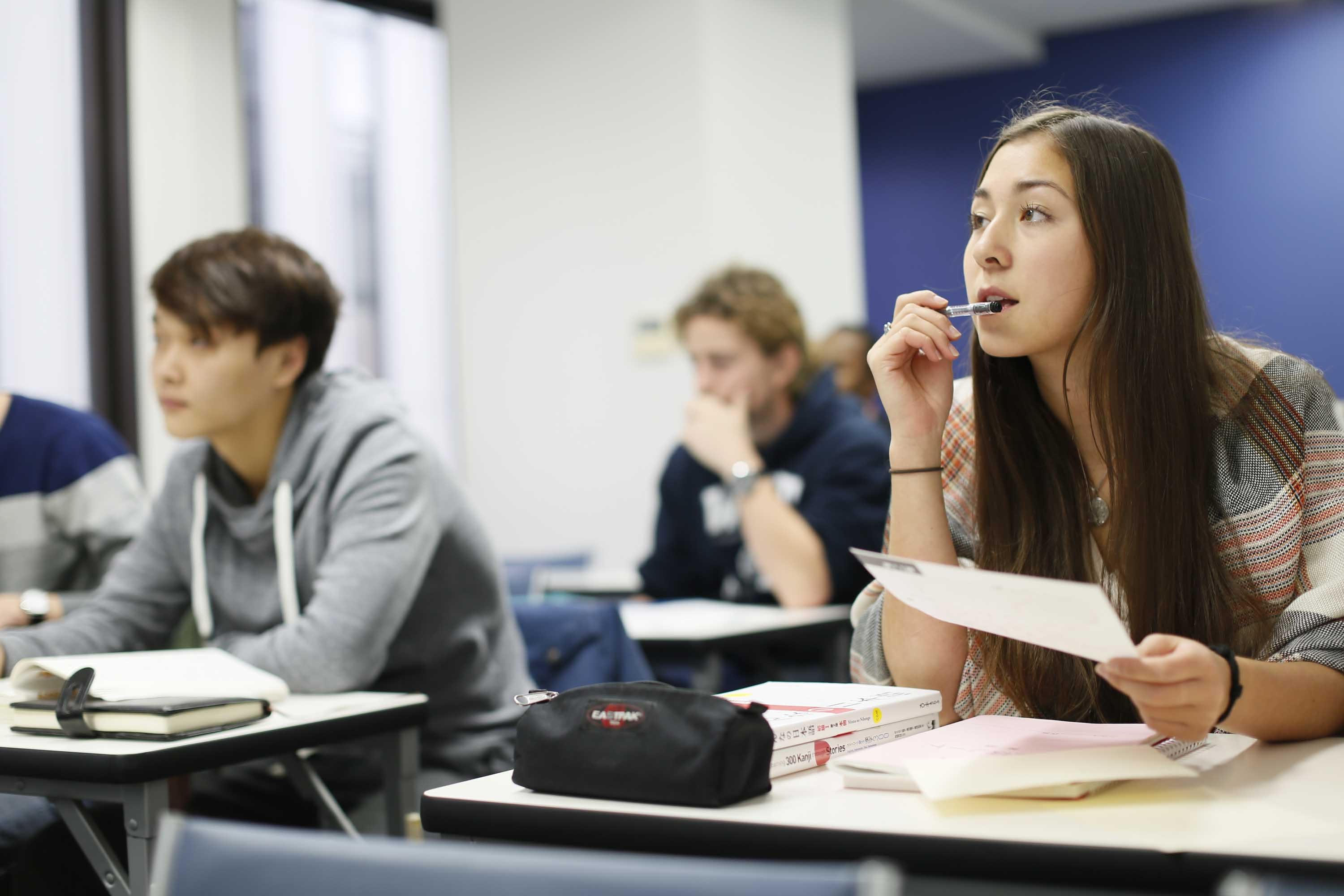 Original curriculum
Depending on your learning objectives, the important and frequent vocabulary will vary. TCJ can create an original curriculum to suit your industry, position and Japanese language level.
Maintaining a high level of motivation
Whether it's with colleagues, couples, or families, there are many ways to take group lessons. Studying together with your peers will help you stay motivated.
At TCJ, you will find the best course for you.
If you want to learn Japanese in the fastest and most efficient way as possible, visit TCJ for a free consultation.
How to apply for the rewards
1. Access the TCJ website
2. Go to the "CONTACT/INQUILY" page
3. Select the one that first your needs.
(Valid for "Japanese for residence in Japan" or "Online lesson")
4. Input your contact information and the referral code "EXP-001"
When you officially apply for the lessons after the counseling session, you will receive a discount on the 50% Enrollment fee.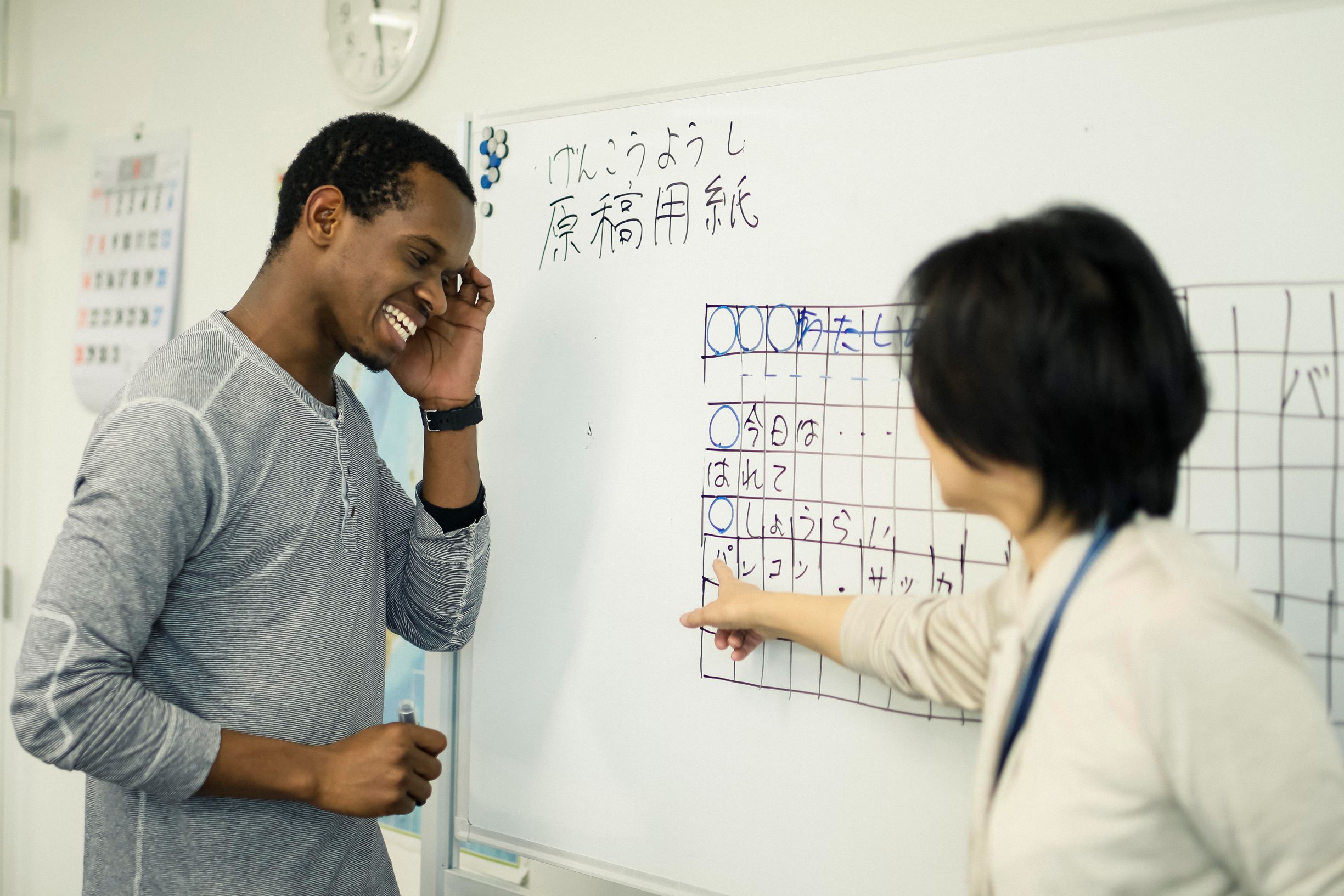 info@tcj-nihongo.com (General Inquiries)
admissions@tcj-nihongo.com (Enrollment Inquiries)
03-3354-5001
4F Shinanomachi-Toshin Bld., 34 Shinanomachi, Shinjuku-ku, Tokyo
0 min from Shinanomachi Station on JR Chuo-Sobu Line
7 min on foot from Kokuritsu-Kyogijo Station on Toei Oedo Line
9:00am – 6:00pm
Holidays

: Saturdays, Sundays, National Holidays
Languages: English, Chinese, Vietnamese
Website: Tokyo Central Japanese Language School (TCJ)
Tokyo Central Japanese Language School (TCJ)