Having a party? Tired of the same flavors all the time? Why not try Mexican food?
Guzman y Gomez (GYG)
caters to and serves easy to eat Mexican food for parties and large group events. GYG's concept is to share, as well as broaden the taste and culture of Mexican food through delicious and varied flavors.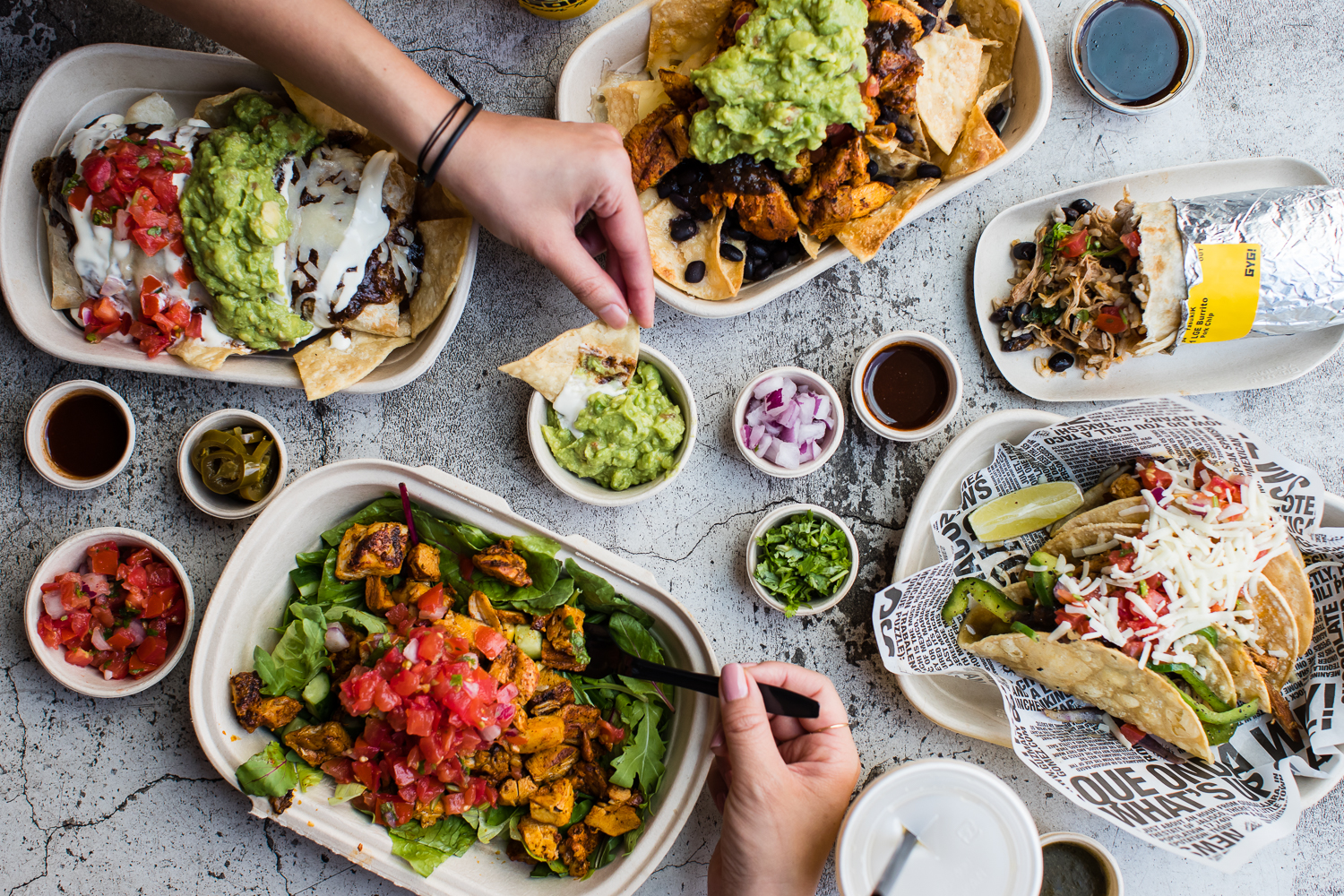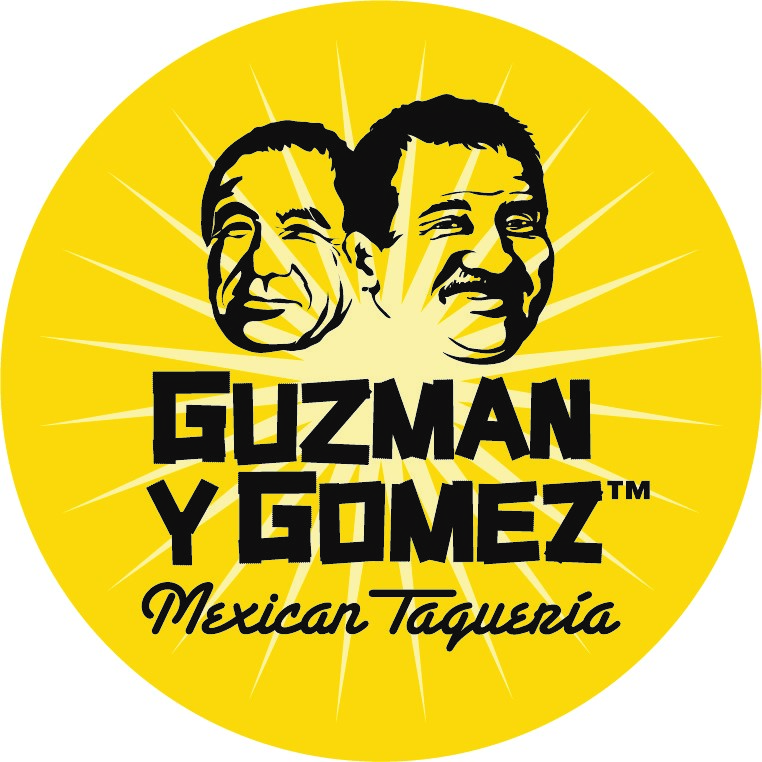 All ingredients are made fresh daily, including their flavoured toppings – pico de gallo (salsa made from tomatoes) and guacamole. Their most popular meat, chicken, is cooked carefully so that each piece is full of juicy flavor. Each and every item is made to order .
Looking to enjoy GYG with a large group or party?
GYG offers catering for large orders. Burritos, original corn chips and freshly-made guacamole can be delivered to your home, office or any venue you wish*¹. On-site catering services are also available under certain conditions. This involves setting up a GYG booth and preparing and serving food tailored to your needs. Great for office lunch meetings, at seminars, and even house parties.
*¹ Minimum order policy applies.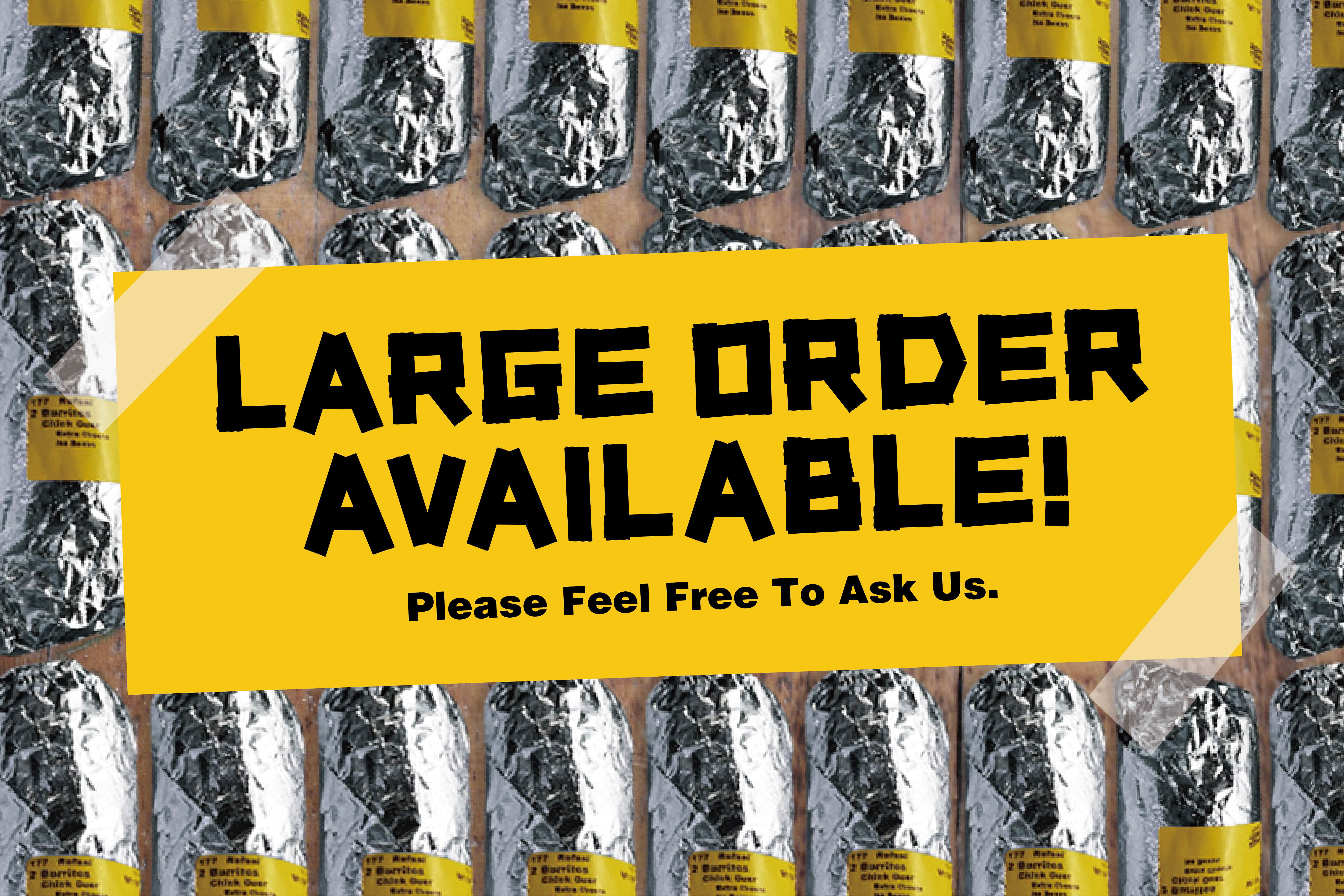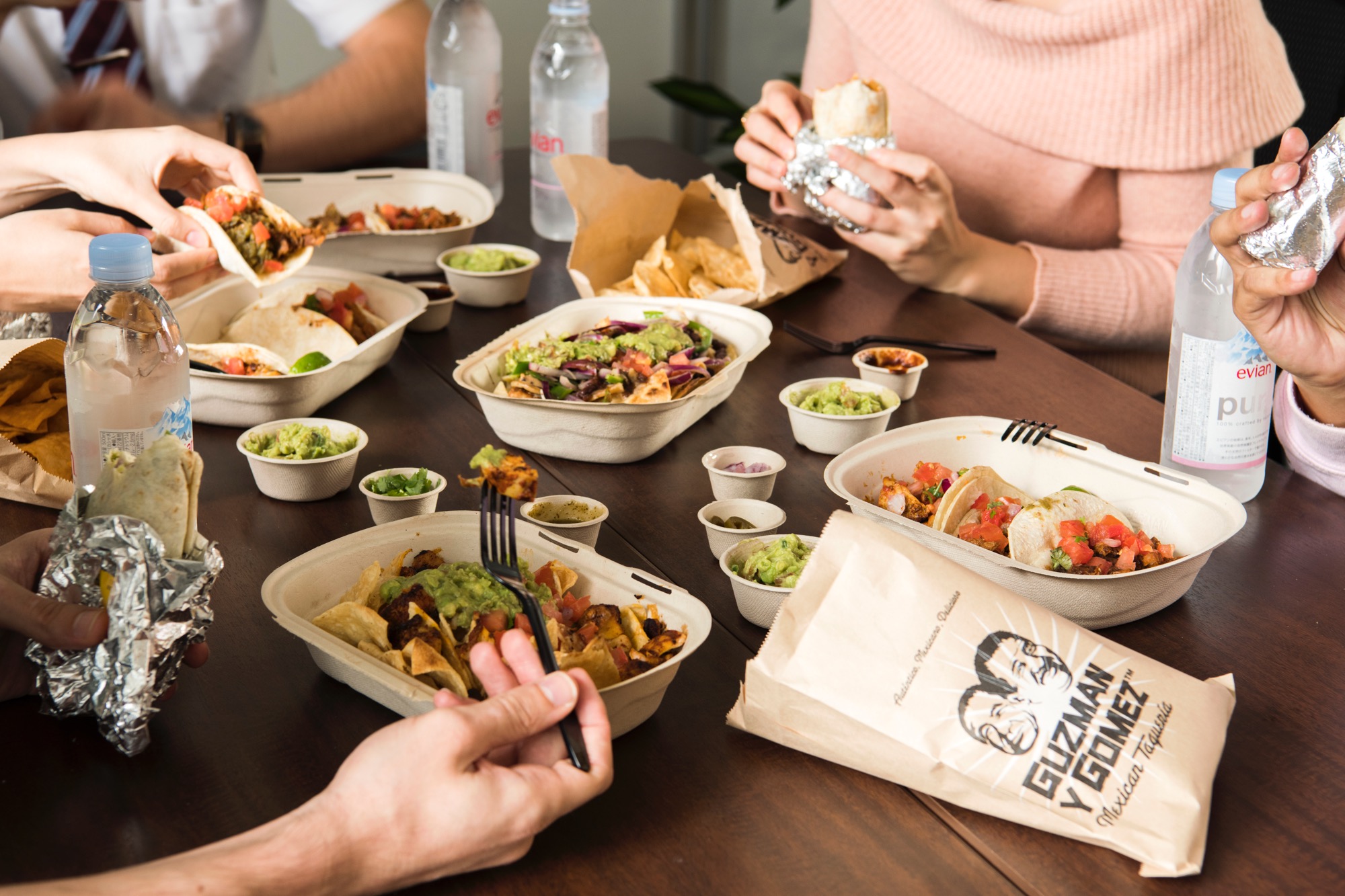 If you are looking for a party venue, GYG's Shibuya and Ikspiari locations are available for semi-private and private events. Whether for birthday celebrations, welcome/farewell parties or other social get-togethers, the space is good for any occasion. Just ask for the "Premium Party Plan" when you make your booking.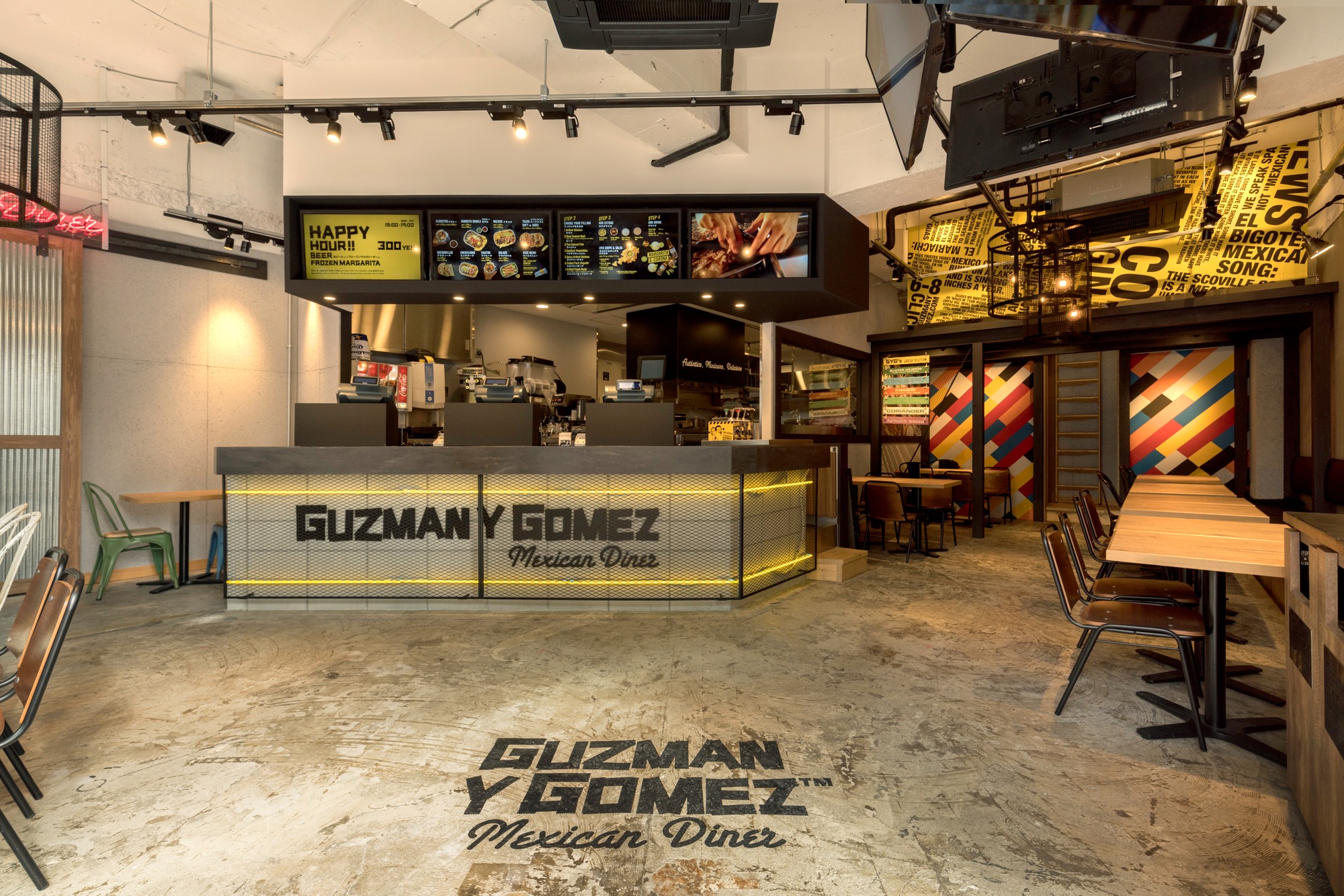 For any further inquiries or bookings on catering order or "Premium Party Plan" email gygcatering@transit-web.com or via the online form from here.
The local menu only in Japan
In addition to catering plans, GYG has also conducted exclusive collaborations with the popular Japanese restaurant, Sanpi Ryoron(賛否両論), in creating a new "neo-Mexican" concept. From March 1st, 2019, they released their fourth and final collaboration item, Sakura Chicken Burrito, that includes a salted, juicy chicken breast and Kyoto-style turnip with a sakura aroma. The perfect dish for the warm, cherry blossom season.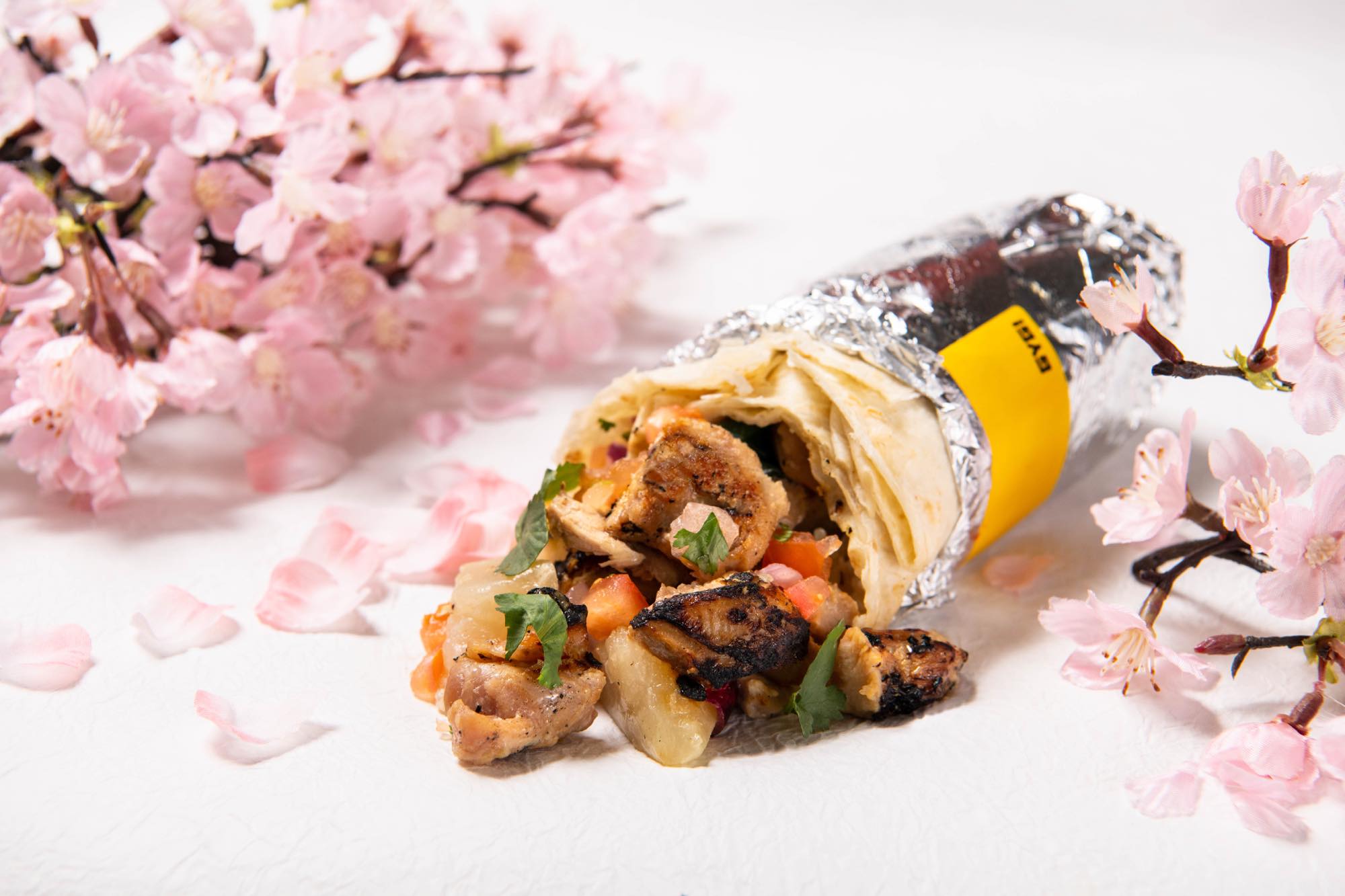 Event Collaboration Fashion Brand
GYG will be collaborating with #FR2, one of Asia's popular fashion brands, starting April 6th. Check out collaboration merchandise in store and try the specially made Churros on Ice for a limited time.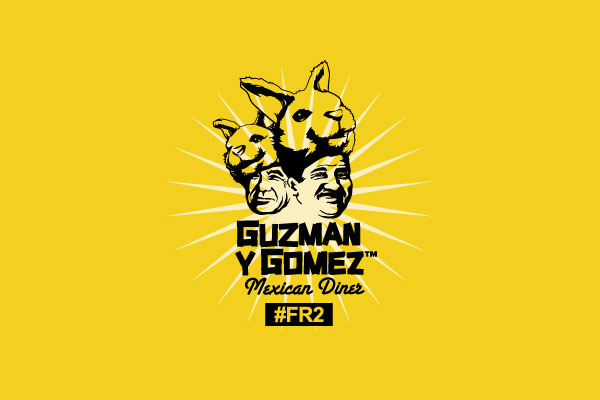 More about GYG, Visit their Website