Visiting Akasaka Palace on one of its open days, you can take a tour through a series of lavishly decorated rooms on the second floor. Signage is in English and Japanese, and audio guides in English, Japanese, Chinese and Korean are available to rent outside for ¥200.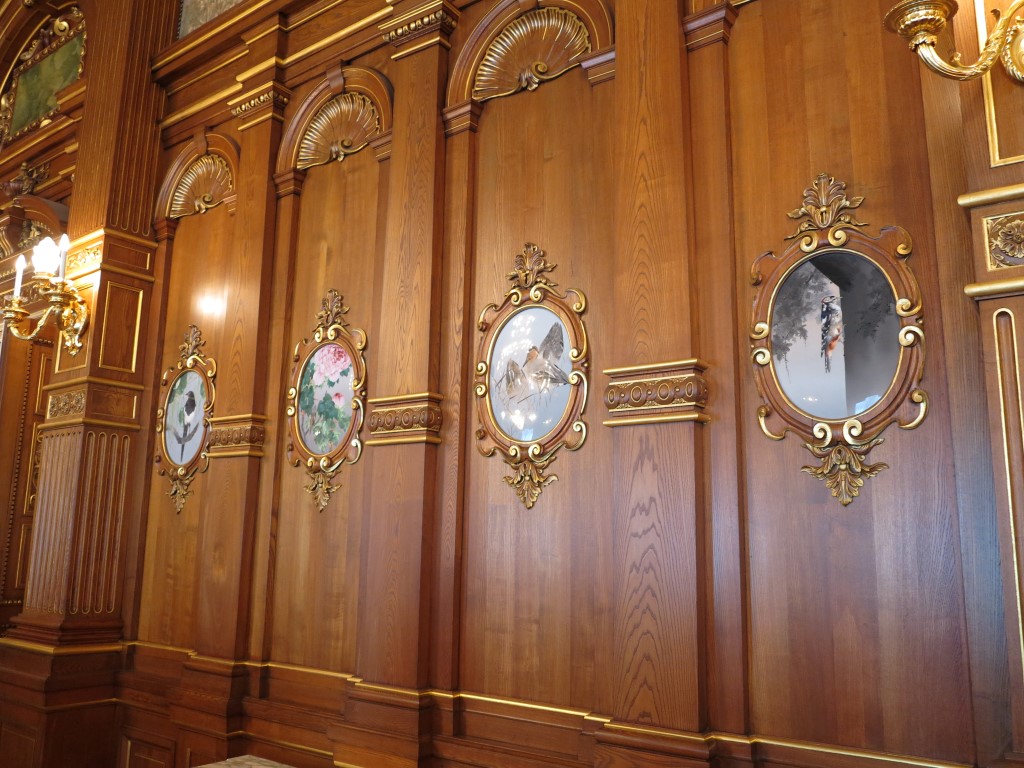 The "Kacho no Ma" (Flowers and Birds Hall) is used for press conferences and banquets, and can seat up to 130 guests. The walls are adorned with cloisonné ware by Meiji era artisan Namikawa Sousuke, with Gobelin-style tapestries on the transoms, and paintings on the ceiling, all depicting flowers and birds. The chandeliers in this room contain craftily hidden speakers which allow speeches to be heard clearly no matter where guests are sitting.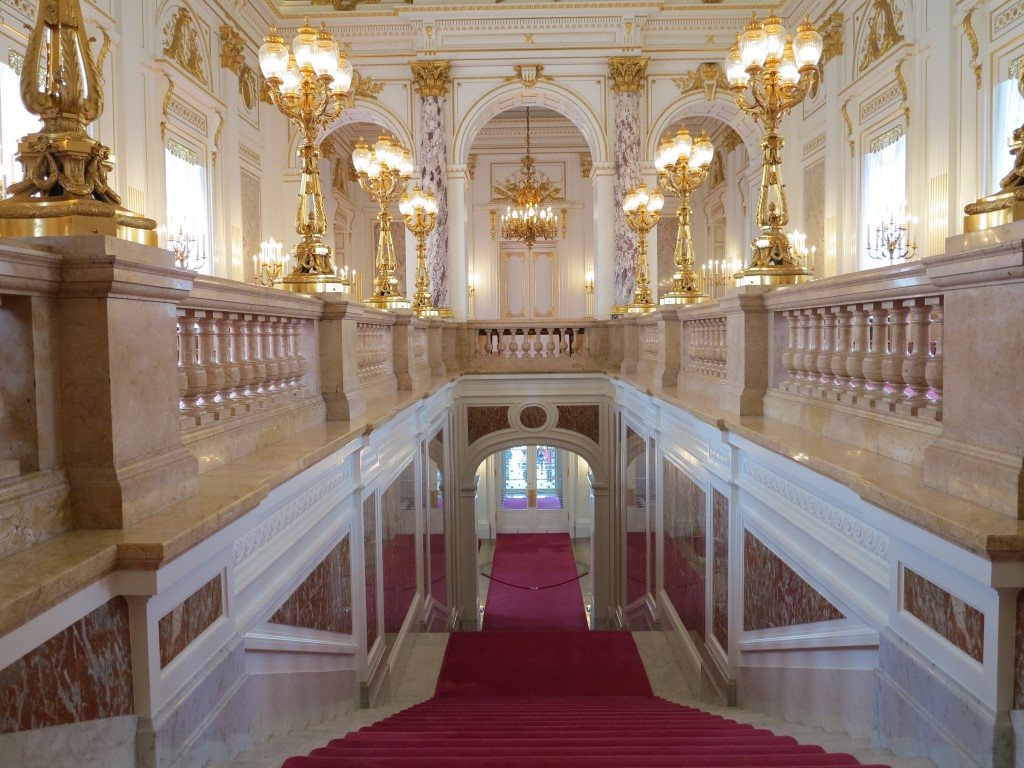 In the middle of the building, a red carpet leads from the main entrance up the central stairway to a grand hallway. Though the interior is very European, there are two paintings on display by Japanese artist Koiso Ryohei.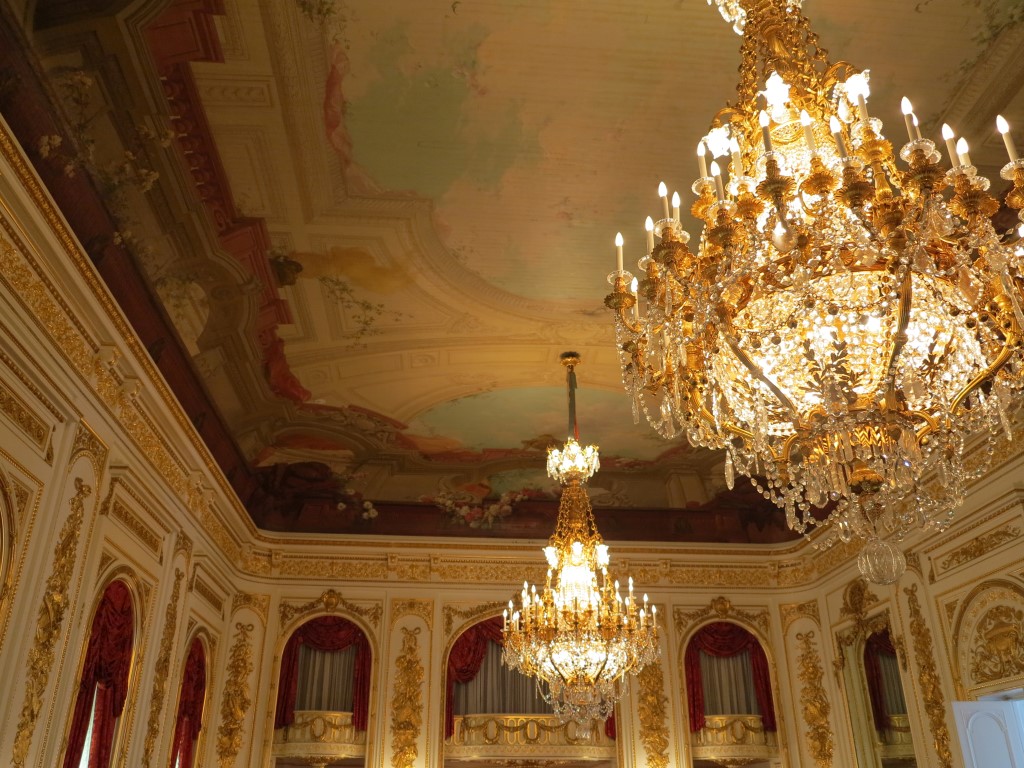 The "Hagoromo no Ma" is named for the painting which takes up the entire ceiling of the room, depicting scenes from the Noh play "Hagoromo". The room's three huge chandeliers weigh 800kg. Originally designed as a ballroom (but never used as one), the stucco reliefs feature musical instruments, and there is an orchestra gallery at one end. The room is used for drinks receptions, and welcome ceremonies for foreign dignitaries when inclement weather makes an outdoor ceremony difficult. A guestbook on display shows, among others, the signatures of US President Jimmy Carter and British Prime Minister Margaret Thatcher, from the 1979 G7 summit.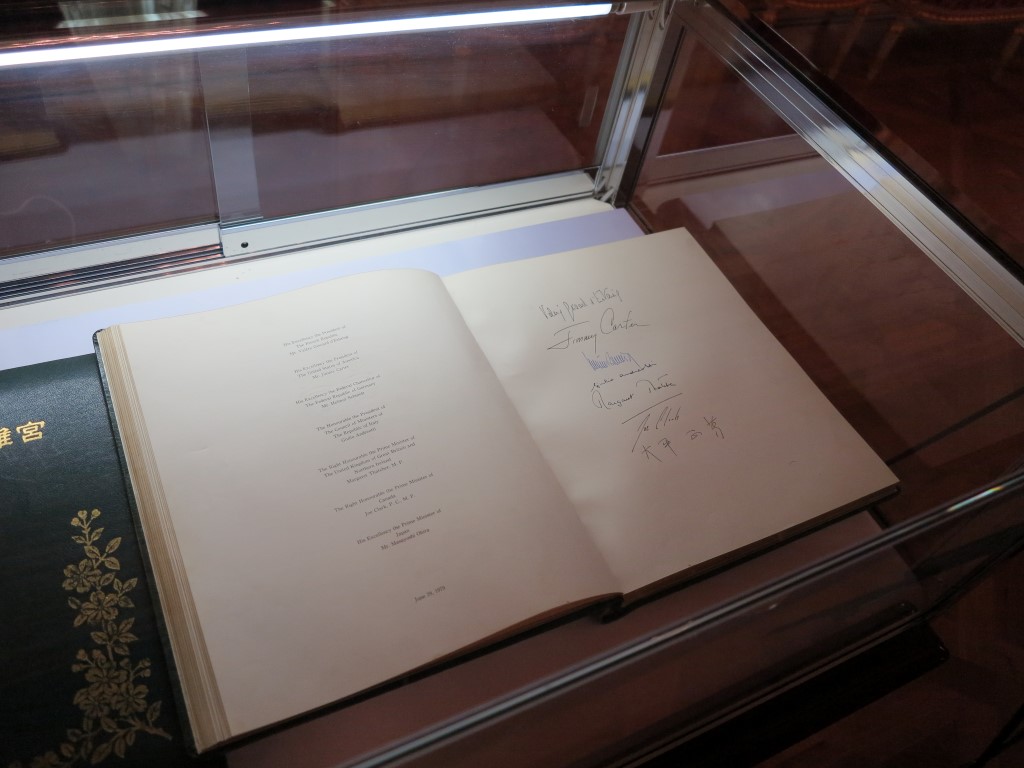 See also:
For access and ticket information, check out
the first part of this article
.
Please note that members of the public are not permitted to take photographs inside the guest house.