Seafood cuisine with a modern twist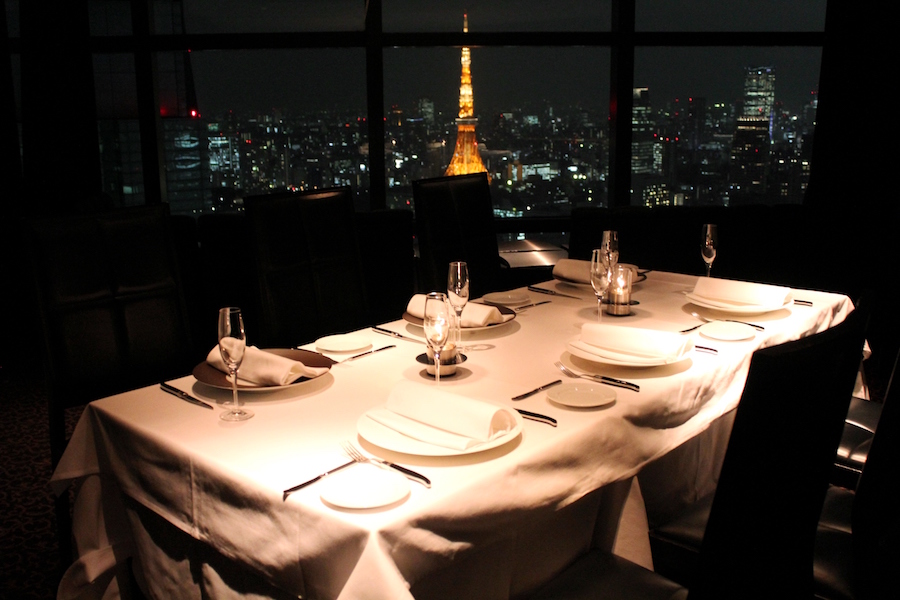 Enjoy a panoramic view of Tokyo from 215m above ground while dining on fresh seafood from Tsukiji and supreme Wagyu beef. Though based on French culinary principles, Fish Bank TOKYO cuisine combines a number of influences with an added modern twist, and changes with the seasons. The chefs use a range of techniques from around the Mediterranean to prepare fresh, carefully selected fish from across the world in the form of original seafood cuisine. A collection of 2,000 wines from around the world will complete your dining experience.
The restaurant, with its grand chandelier adorning the 13-metre high vaulted ceiling, is bathed in sunlight with an expansive view and relaxed atmosphere during lunchtime hours, and offers a stunning nightscape including the illuminated Tokyo Tower during the evening. Private rooms for up to eight diners are also available for business dinners and functions.
Menu Recommendations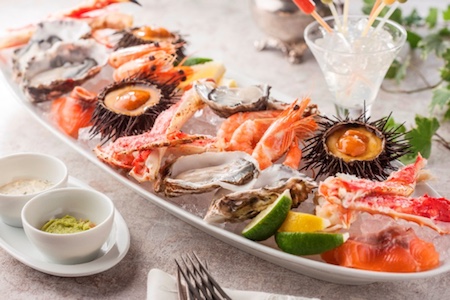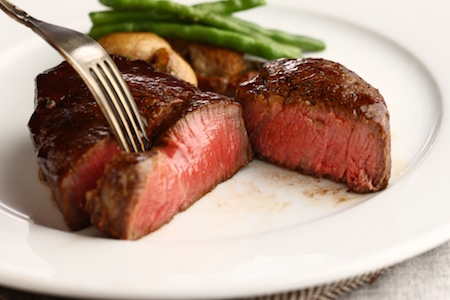 Sample and share Fish Bank's range of excellent seafood with Fish Bank's Seafood Platter, which includes fresh seasonal Japanese oysters, New Caledonian "angel" prawns, our specialty melt-in-the-mouth sea urchin flan and Tasmanian salmon confit. A course menu is also offered, with a range of seasonal appetisers, lobster bisque served cappuccino-style with corn soup foam, and elegant wagyu or seafood main dishes.
03-3569-7171
41F Shiodome City Center, 1-5-2 Higashi-Shimbashi, Minato-ku
1-3 min. from Shimbashi or Shiodome Sta.
11:30am-3:00pm, 5:30pm-11:30pm
Holidays

: Open Daily
Languages: English
Average Price

: Lunch ¥2,500, Dinner ¥13,000
Parking

: Available (Shiodome City Center)
Website: Fish Bank TOKYO
Other Notes:
Vegetarian menus available by reservation