Operating quality serviced apartments for 20 years with 7 Locations in Tokyo/Yokohama. Customized flexibility with quality made in Japan.
BUREAU/B-SITE:
Serviced Apartments with full kitchen, fully functional facilities and high-end furniture.
For short-term monthly stays to extensive yearly stays.
Various rates from 198,000 yen/month, studios/one-bedrooms, fully furnished/clean/safe. Rates include: Wi-Fi, direct landline, all equipment/appliances, efficient 24H English service hotline assistance (toll free number to reach staff 24/7), in-suite washer/dryer, etc. No service charge or tax. Flexible payment terms.
B: CONTE:
B: CONTE Asakusa is a residential hotel with bedrooms and kitchenettes. Suitable for one-night stays to long term business trips; also great for family visits!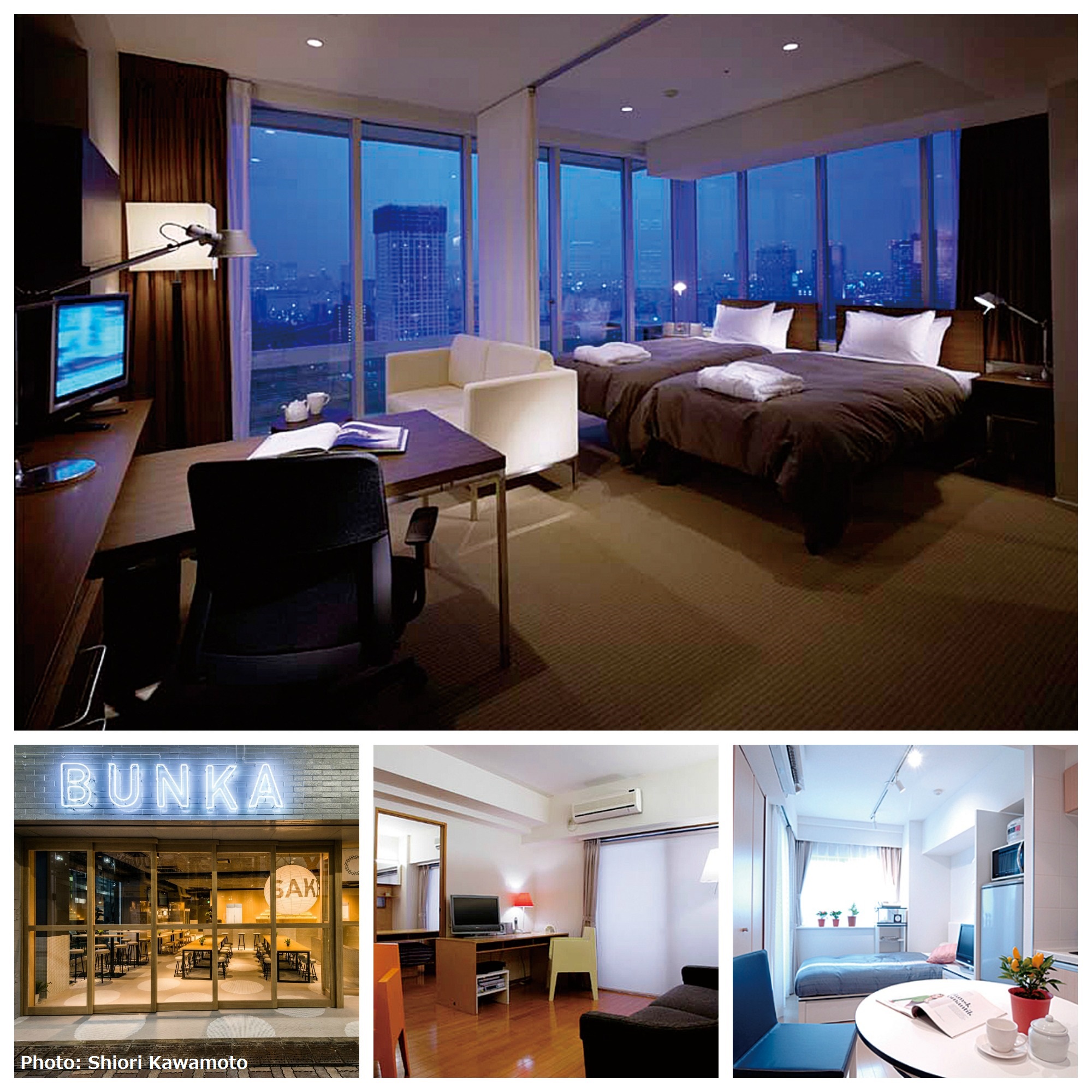 0120-710-677
Akihabara, Ningyocho, Shinagawa, and more
Contact hours

: Mon-Fri 9:00am-5:30pm
Holidays

: Saturdays, Sundays, National Holidays
Website: Kenedix Property Design.