Ayla International School is a one of a kind boutique preschool. It is located in front of Donguri Park, where children spend most of their time playing and exploring. The school focuses mainly on art, music and nature.
Ayla method approach and inspiration is based on Jean Piaget, Rudolph Steiner, Loris Malaguzzi and Erik Erikson. The program is unique as it gives unlimited opportunities for creativity and encourages children to fulfill their potential.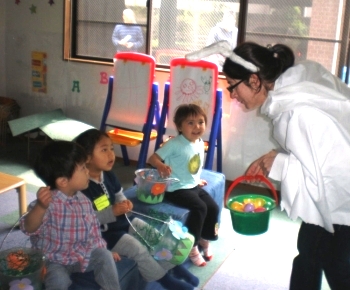 aylaistokyo@yahoo.com
03-3448-2585
Shirokanedai Heights #102, 5-13-28 Shirokanedai, Minato-ku
3 min. from Shirokanedai Sta.
1-10 yrs / Pre-K – K (coed)
School Buses

: None
Parking

: None
Number of Students:

30
Website: Ayla International School
Ayla International School