Boshi-Techo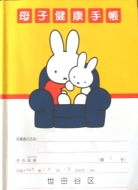 When having a baby in Japan, if neither parent is Japanese (this includes permanent residents), certain procedures must be undertaken. Pregnant women must register their pregnancy at the local municipal office. They will receive a handbook Boshi-Techo (母子手帳, maternity health record book) and Haha to ko no hoken bag (母と子の保健バッグ, health bag for mother and child), filled with all the important detailed information and forms necessary for having a baby in Japan. Bilingual versions of the Boshi Techo can be purchased via money transfer at a post office (see link below). Regular check-ups with a doctor are a must (a nominal fee may be charged). Within 14 days of the birth, parents must register the birth at the local municipal office by presenting the child's birth certificate and boshi techo handbook. They should also apply for a residence card for the child at the immigration bureau within 30 days (child's passport not required for application) and apply for a passport through their home country's embassy. If the child will be staying in Japan for less than 60 days, it is not necessary to obtain a residence card for them.
Size: A5 / 52 pages / Price: ¥1,252 (Incl. tax and shipping)

Maternity Mark

The Maternity Mark was created with the purpose to create a society that is kind to pregnant women and mothers with infants. Pregnant women and mothers with babies often carry items with this mark printed, such as key chains, stickers or bags. The mark can also be found on public transportation usually around the priority seats. People are encouraged to kindly give her a seat or help her with carrying the stroller up the stairs, etc. when they see a woman carrying this mark. The Maternity Mark (key chains) can be obtained at your local municipal office (some may not distribute it), train stations (office), and also comes as supplements with magazines on child care.
Medical Expense Subsidy Program for Children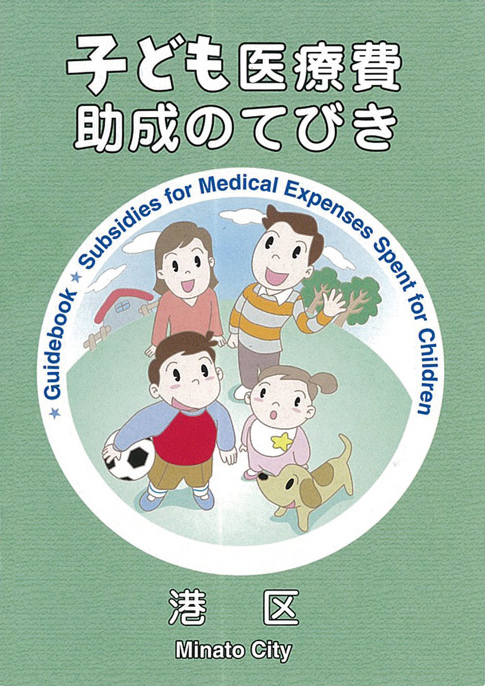 Some local governments offer programs with subsidies available for children that cover personally borne costs for medical treatment. Eligible ages as well as the details of these subsidies may vary among local governments.
To receive the subsidy, both the parent and child must reside in the city or ward from which they are receiving the subsidy, and be covered through Japanese public health insurance. Income-related restrictions depend on the local government.
For more information please consult your local municipal office.