There are a number of options to consider when sending or receiving money from overseas in Japan. International remittance is possible at post offices and banks, though fees can be quite high, especially when the transfer goes through intermediary banks. Additionally, you will need to have a period of stay of at least a year to open a bank account, and many banks do not permit receipt of international transfers within the first six months.
If you are unable to use a bank account, or are looking for a cheaper service, you can send and receive money from overseas through a specialist international remittance company. With a remittance specialist, you can receive cash at a branch office, or by registered mail to your home. For detailed information, check the enRemit homepage.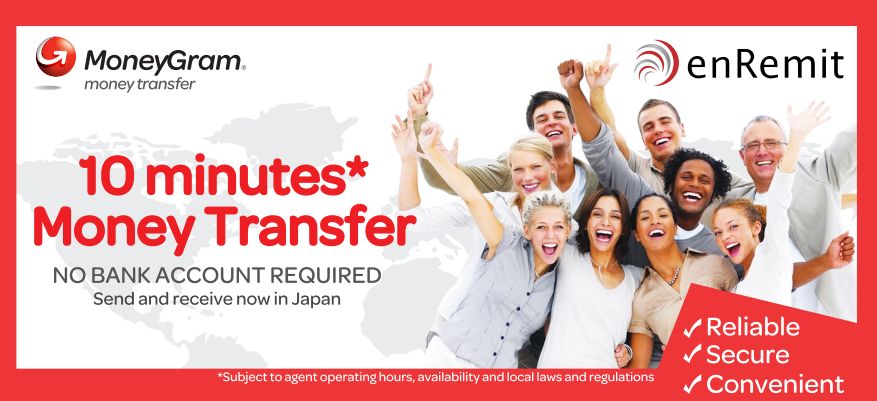 03-3359-0009
Shinjuku-Uchino Bld 2F, 1-36-7 Shinjuku, Shinjuku-ku
4 min. from Shinjuku-gyoenmae Sta., 5 min. from Shinjuku-sanchome Sta.
9:00am-6:00pm (Sun 11:00am-3:00pm)
Website: enRemit