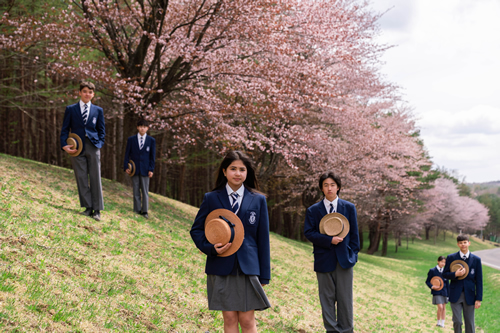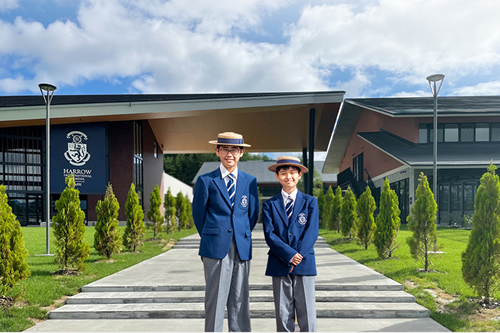 Harrow International School Appi Japan (Harrow Appi), which draws on the 450-year heritage of Harrow School in the UK, opened as a full-boarding international school in August 2022 for students aged 11 to 18 (Year 7 to Year 13). Set in the stunning mountains in Appi Kogen, Iwate prefecture, a renowned ski resort in the region, Harrow Appi is the first Harrow branded school and also one of the first international schools in the country introduced by a high-end British education brand.
As a Harrow school, Harow Appi also offers Harrow standard education. AISL Harrow International School has been operating nine schools in Asia since the 1990s, the Harrow family has consistently sent students to the world's top universities such as Oxbridge, Russell Group, and Ivy League. In addition to academic excellence, the school emphasises value-based and holistic education fully utilising the natural surroundings of Appi Kogen to nurture students' values and skills as future leaders who excel in various fields.
450 Years of Mastery
Harrow School in the UK, is one of the world's most respected private educational institutions. Founded in 1572 under a Royal Charter granted by Queen Elizabeth I, it has a well-deserved reputation for academic excellence, the 'House System', and outstanding holistic education. Mirroring the Harrow School's approach to education, Harrow Appi offers a strong academic programme (GCSE and A Levels) through holistic education which is based on the motto of "Educational Excellence for Life and Leadership" with four Harrow Core Values; Courage, Honor, Humility, and Fellowship. The school believes that with this motto and values, students will be well-prepared for their adult lives as a leader who will serve the global community.
Learning without Limits in Nature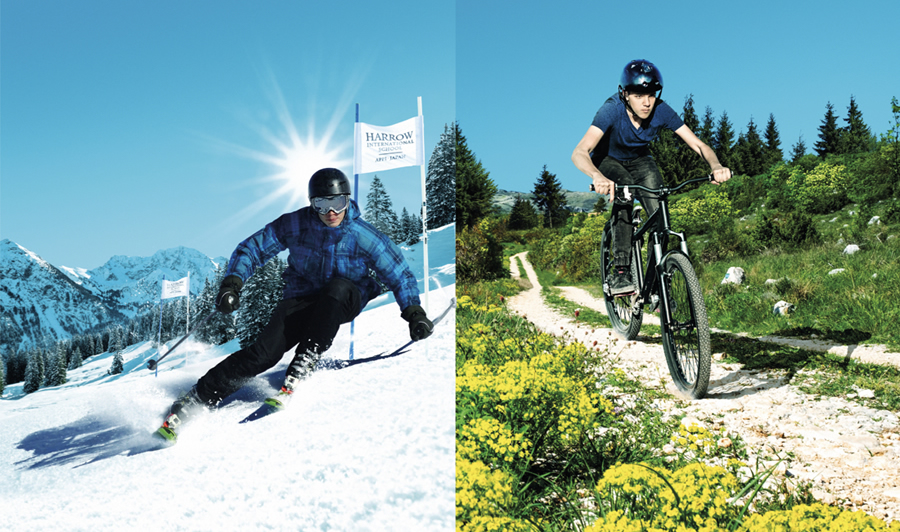 Learning at Harrow Appi extends beyond the classroom. While day school lessons incorporate the natural surroundings, Co-Curricular and various other outdoor activities allow students to take full advantage of Appi Kogen's beautiful, clean, and safe natural environment. During the Gold and Green Seasons, students can participate in mountain biking, tennis, golf, and many other team and individual sports. In the Winter Season, skiing or snowboarding is available where students will have opportunities to ski/snowboard as often as four times a week. Swimming is offered all year round. Additionally, weekend camping trips and week-long outdoor expeditions are organised for students to further develop their leadership attributes such as resilience, teamwork, creativity, and more. Harrow Appi also offers strong Performing and Visual Arts programmes and various community service opportunities to serve and connect with the local community.
Home from Home
Modelled on the heritage and practices of Harrow UK, every Harrow Appi student will be allocated to a 'House'. Each House has its own distinctive name, House colour, flag, and House Mistress or Master (HM). A key strength of our House System is the vertical integration of different aged students. This creates a 'family' unit in each House within which responsibilities are assigned to older students to care for and support their younger peers. The development of House communities is characterised by strong bonds and support networks. The HM and Tutors know each student in the House extremely well, allowing for close personal tutoring and support. Therefore, if and when there is a problem, the student will receive swift, well-judged, individualised, and effective help to quickly get back on track, supported by his or her HM's deep knowledge of each boy or girl.
Harrow Appi offers campus tours every Saturday as well as frequent online seminars hosted by Harrow Appi educators who will introduce and talk about many different areas related to education and also answer parents' questions and concerns live. If you are interested in learning more about the school, you can register your interest in their e-newsletter to receive upcoming events and camp information.
Newsletter registration link▷ https://hubs.la/Q01TdHL80
Visit our summary page here.