Basic Facts and Disaster Prevention
Earthquake Intensity (Shindo)
When an earthquake occurs in Japan, in addition to the standard magnitude scale a second scale known as Shindo (震度, seismic intensity) is employed. This scale is unique to Japan and measures the degree of shaking caused by the quake. Earthquakes are rated weakest to strongest, from 0 to 7, and earthquakes of Shindo 5 or above are further divided into 'Lower' or 'Upper' subcategories (i.e., "Lower 5," "Upper 5" etc.), for a total of 10 levels. The Great Hanshin Earthquake in 1995 and the Tohoku Earthquake in 2011 both measured 7 at areas where it shook the most (the Tohoku Earthquake was experienced as a 5 Upper in Tokyo). Magnitude and Shindo scales do not correspond to each other.
Earthquake Early Warning
The Kinkyu Jishin Sokuho (緊急地震速報, Earthquake Early Warning / EEW) is an earthquake warning dispatched by the Japanese Meteorological Agency (JMA)
. Immediately after an earthquake occurs, the JMA relays information on the epicenter, magnitude, and expected impact times and intensity to surrounding regions. When the Shindo is estimated as a Lower 5 or above an emergency dispatch is sent to the general public causing alarms to ring on mobile phones, televisions and radios. The dispatch (in Japanese) reads, "An earthquake has occurred. Please prepare for strong tremors." Televisions may also display a map indicating the epicenter of the quake and warning areas. When the early warning alarm rings, it is important that you take cover in a calm and orderly manner.
Emergency Survival Kit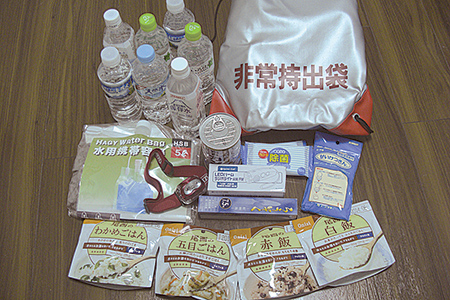 The Japanese national and regional governments suggest you prepare the items listed below to use in the case of emergencies. It is recommended that you prepare 3 days' worth of supplies for each member of your family. However, kits should also remain lightweight as the ability to evacuate quickly is vital. Divide your emergency kit into smaller packs, containing only the absolute necessities. Items should be placed in a backpack in order to leave both hands free while evacuating.
Water: 3L per person per day.
Food: Disaster survival food, hard candies, chocolate, nutritional supplements and other concentrated sources of calories, and powdered milk or baby food if necessary.
First aid kit: Common household medicines, disinfectant, bandages, gauze, surgical masks, etc.
Spare batteries and chargers: It is a good idea to prepare a stock of dry cell batteries and solar chargers.
Radio: Radios will be a vital source of information. Those with a built-in hand crank generator as well as a flashlight and mobile phone chargers make a convenient choice.
Flashlight (Lighting): Include a flashlight or a headlamp for power outages. Candles and lighters are also acceptable.
Cash, copies of identification, contact information: Proof of identification as well as emergency contact details will be useful. Cash should include change and small denomination paper bills.
Wet wipes, towels, change of clothes, spare glasses, etc.: Include wet wipes or alcohol gel so that you can clean or sterilize without soap or water. Those with poor eyesight or other medical problems should also prepare any necessary spare devices. A change of underwear may also be a good idea. Diapers and sanitary items should be prepared if necessary.
While they need not be placed in your emergency bag, the following items may also prove useful.
Work gloves, helmet, wind/waterproof gear, outdoor knife, shoes: In order to protect against hazards such as broken glass or falling debris you should prepare work gloves, a helmet, and shoes with sturdy soles which are easy to walk in. Wind and waterproof gear will not only protect against bad weather but also against heat and cold.
Complete emergency evacuation kits are sold in stores and on the Internet. In addition to the above, many of these kits contain blankets, portable toilets, and other items. It is best to investigate the contents of these kits yourself, and to supplement them with any other items you feel are lacking.
435-232-8541

(USA / English & Spanish)
rachel@thrivecrew.com
Home
Keep all exits clear and have large items such as your TV, computer, cupboards, and bookshelves fixed properly to prevent them from toppling. Secure any breakables. It is also a good idea to keep your bathtub filled with water in preparation for water outages.
Fire Prevention
Learn the locations of fire extinguishers around your home, school or workplace, and make sure you understand how to use them. Know where your local emergency centers are and check these locations for further information on earthquake preparedness.
Disaster Prevention Drills / Simulations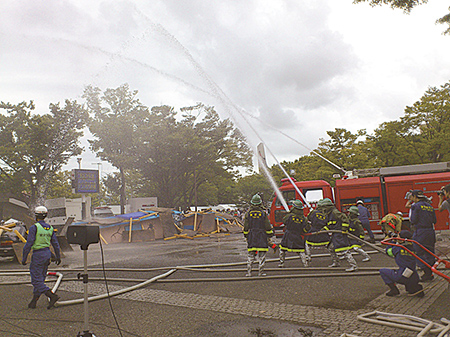 Disaster prevention drills are carried out year-round throughout Japan in order to prepare for earthquakes. The most exemplary of these is a large scale earthquake drill conducted by the national and local governments on September 1st (or thereabouts). Drills taking place on this day involve walking from one's home to the nearest evacuation center, practicing the use of fire fighting equipment, drills to simulate rescuing persons from fallen buildings, first aid response and the use of AED defibrillators. In coastal regions where tsunamis can be expected, tsunami evacuation drills are also carried out.
Many Japanese schools carry out their own emergency drills on this day in order to teach the appropriate response during earthquakes, and to practice returning from school in groups.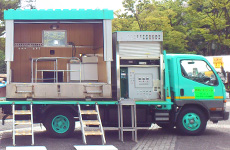 In addition to disaster drills a variety of other simulations are offered, such as an earthquake simulation truck which allows a person to experience strong tremors firsthand, or a hands-on opportunity to test out Emergency Dial and Disaster Message Board services.
Foreign residents are also encouraged to participate in these drills, and the number of regions offering instructions in foreign languages via interpreters has increased in recent years. Some areas also offer separate drills designed specifically for foreigners.
Evacuation Route & Temporary Shelters
Confirm the route from your home or workplace to the nearest evacuation center in advance. Public evacuation centers are usually in open areas like schools or parks. These evacuation centers will have emergency provisions such as food and water, and are a good place to receive information from various administrative bodies. Individual localities have disaster hazard maps which show levels of damage expected by area, and include recommended evacuation routes and sites. These maps are available online via the individual homepages.
If a large scale earthquake occurs, expect that public transportation will be unavailable. In urban centers which rely heavily upon public transportation the loss of transportation can quickly lead to chaos. Roads will also be crowded, so one should refrain from driving if possible. It is recommended that you confirm a walking route from your work to home in advance, and keep a helmet and a pair of walking shoes in a locker at work, especially if the distance to be walked is long.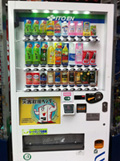 During a disaster, stations, public facilities, and private facilities including colleges, temples/shrines, halls, department stores, hotels and other stores open a portion of their facilities as temporary shelter, for those who are unable to return home. In addition to shelter from the elements, some of them provide temporary lodgings offering basic food, drink and blankets. While unable to offer shelter or lodging, other places offer use of land-line telephones, food supplies, water, and information via television and radio. Often street side vending machines will also be opened up, free of charge.